MP3 to MIDI: Best Converting Ways
Audio files come in several different formats. If you got an ear and a heart for music and audio related items, surely, you are aware of this. Among the numerous, MP3 is considered to be the most used and most popular. Who would disagree? Well, you can have this played in any type of media and music players.
Thank you for reading this post, don't forget to subscribe!
However, though very famous, many still would want to have their audio files transformed from MP3 to MIDI (specifically). Are you one of those who are as well in the look for ways on how to easily accomplish this?
Luckily, we are to highlight the many different and most recommended ways wherein you can choose from. Let us begin the discussion firstly with the difference between MP3 and MIDI file formats and probably the reasons why users tend to convert their MP3 audio files to MIDI format. You can also check some of the best music converter here.
Let's get it on!
Part 1: MP3 Vs. MIDI: The Comparison
As initially mentioned, the audio file format MP3 is much more popular, and most used by people worldwide. What are the differences and similarities this has with MIDI format? Get to know the basic information in this part of the article.
MP3 file format is known to be one of the encoding formats for digital audios. Lossy compression is being used to be able to reduce the amount of information about the audio recording content. Audio files in MP3 format are uncompressed and are identified to be in a larger size.
The reason behind this is because the sound produced is too complex and the transformation to digital format uses more data. The MP3 format has the ability to compress data while using a setting in 128 kbit/s. Of course, you have the ability to reduce this however, the consequence will be seen in the quality of the output file.
MIDI, or known as well as Musical Instrument Digital Interface, is an audio format that archives music and navigates the notes of each instrument, the intensity of sound, and more.
Here are the identified key differences between the two.
Read Also: Best 3 ways to convert WAV to MP4
Differences Of MP3 And MIDI File Formats
In terms of abbreviation, you are well aware that MIDI stands for Musical Instrument Digital Interface whereas MP3 is known as MPEG-2 or MPEG 1.

MP3 has lossy compressed format type whereas MIDI has compressed.

MP3 format is mostly used in devices such as mobile phones. MIDI format functions well in musical tools that are computer-based.

MP3 has larger storage than MIDI.

MP3's file format is wider than MIDI.

Audio files in MP3 format have .mp3 file extension while those in MIDI format have.MID or .MIDI extensions.
Now that you got the basic knowledge about the two file formats which are the main topic in this post, we will go ahead and discuss the best way you can transform an MP3 file to MIDI format.
Part 2: Best Way To Convert MP3 To MIDI Format
You will surely be seeing a lot of professional tools that are capable of converting MP3 to MIDI. However, the most recommended tool to use when it comes to conversion of your MP3 audio files to MIDI format is this DumpMedia Video Converter. Have you heard or read about this software application before? Or, have you tried using this one?
In here, you will be learning more about this tool and how capable it is when it comes to video and even audio file conversions. You will also be able to read how you can transform those MP3 files you have to MIDI format in the latter portion of this part.
Let us then begin firstly, with the features and perks you can enjoy from using this DumpMedia Video Converter.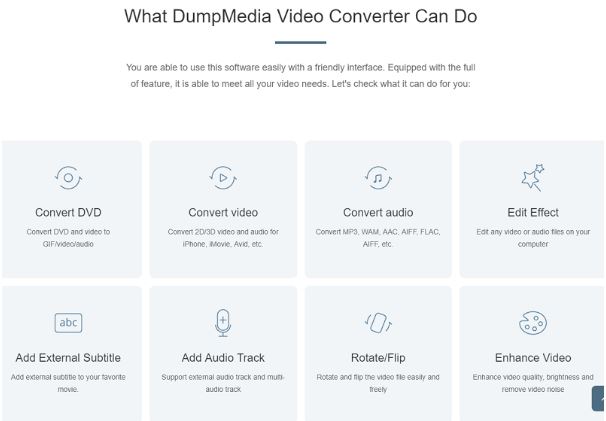 Features Of DumpMedia Video Converter
Conversion Of Audios And Video Files
Ultimately, the main function of this tool is to aid in the conversion of both audio and video files. Nothing to worry in case you are stuck with the problem of finding the best fit of file formats as you can easily have your files transformed into another supported output format. This tool is very versatile as it supports a wide array of most used and even the not-so ones.
For your reference, here are the inputs and output formats that are being offered by this DumpMedia Video Converter.
Input Formats Being Supported
When it comes to audio files, the most common ones are available including MP3, WAV, FLAC, APE, AAC, M4A, OGG, and more.

It supports videos in MTS, TRP, MOV, MPEC, MP4, and several other formats.

Numerous SD video formats are as well supported.

DVD files
Output Formats Being Supported
Mentioned audio formats under the "Inputs" section

HD video formats such as MOV, WMV, AVI, and more

3D video formats

SD video formats such as WMV, VOB, MPG, 3GP, SWF, etc.
To read more about the supported formats as well as devices such as mobile phones and tablets. Check it out on DumpMedia's official website.
Read Also: How to Convert YouTube Videos into MP3
Amazing Quality Of Output Files
You have nothing to worry about the quality of the converted files. DumpMedia Video Converter assures that the output file will have almost the same quality as the original. You can even do some upscaling of the resolution in case you find your videos too light or too shaky.
Personalization Of Output Settings
How about customization? Well, that is possible with DumpMedia Video Converter as well. You can utilize the basic editing functions such as trimming, clipping, adding of a watermark, rotating, cropping, and more. What is more fascinating is that you can preview the possible resulting file in case you wanted to keep the edits you performed.
Compatibility Issues: Solved!
Compatibility issues? Well, that is being solved as well! You can be assured that files to be produced after using this DumpMedia Video Converter can be utilized in many devices and gadgets. We know that most users are bothered with the mentioned issue because not all file formats are supported by any media and music players. Consider that problem as solved.
Video Conversion To And From 4K UHD Video Is Possible
DumpMedia Video Converter also supports the easy conversion of videos to and from 4K UHD. You can use any resolution be it in 720, 1080, or 480.
High-Speed File Transformation
We do not want any application with bugs and performing too slow, right? This is why DumpMedia Video Converter was made to function with ultra-high-speed compared to other professional video converters which you will be seeing in the web. Actually, it can convert files six times faster than others without losing the quality of the content! Imagine? That is possible?
What You Need For Installation
Now, let us discuss what you need to proceed with the successful installation of this converter.
One must have a personal computer running in Windows XP, Vista, 7, 8, or 10 versions.

MacBook computers – Air, Pro, Mini

CPU with 1.2 giga hertz capacity or more

Random Access Memory or RAM of one giga byte.
Guide To Use This DumpMedia Video Converter
Upon reading the above, have you decided already that you wanted this DumpMedia Video Converter to be installed on your personal computer to be able to convert your MP3 files to MIDI format? Well, you must be aware of the guide you need to follow in order to continue with the successful conversion of files.
Take note of the below steps.
Downloading and installation of DumpMedia Video Converter then adding of files.

Selection of output format and personalization.

The conversion process
The above three seemed to be vague, right? Let us dig into the brief details for each item.
Step #1. Downloading And Installation Of DumpMedia Video Converter Then Adding Of Files
What you need to do first is to have the DumpMedia Video Converters downloaded and installed on your personal computer. After you finished the installation, launch the application to arrive at the main interface.
Now, you can proceed with the adding of the MP3 audio file you desired to be converted. You can easily do this by hitting the "Add Files" button which is located at the top portion of the screen. Alternatively, you can perform the usual dragging and dropping of items. Take note that the tool is very flexible as it can support a number of files in one go.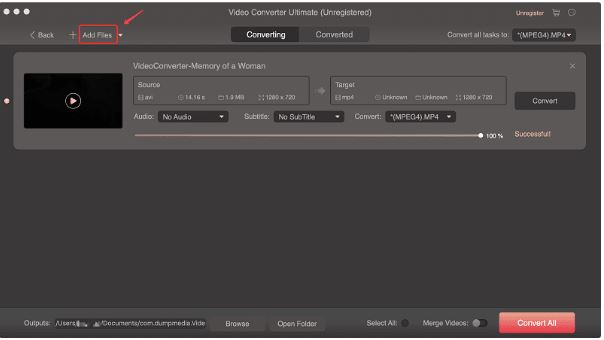 Step #2. Selection Of Output Format And Personalization
Now, what you need to do next is to select the output format you prefer which in this case is MIDI. You can check out the list of supported file formats under the "Convert all tasks to:" option which you can easily notice at the top right corner of the screen.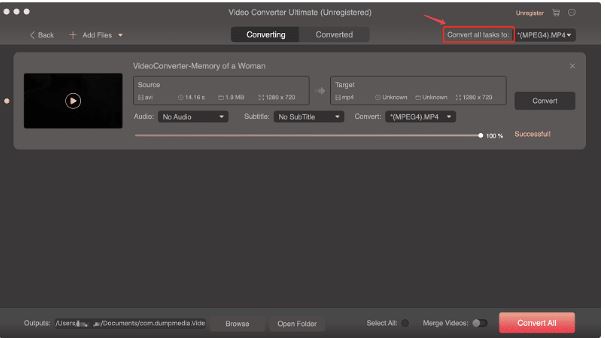 In this stage, you can do some editing for customization purposes. You can also specify the output path in this step. You can browse any location from your computer's library.
Step #3. The Conversion Process
Now, the last step would be the conversion process itself. You can have this completed by clicking the "Convert All" option which is at the lower right corner of the page. Since the tool has ultra-high-speed when it comes to conversion, you can expect that files will be ready after just a few minutes.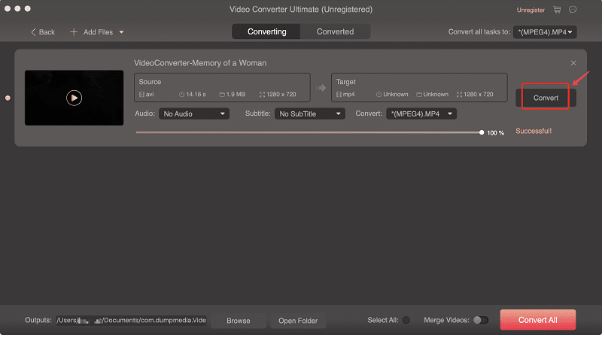 Conversion of your MP3 files to MIDI format is too easy with DumpMedia Video Converter, right?
Part 3: Other Ways To Convert: Online Tools
If after reading the second part of this article, you find it difficult to install professional applications and you have no means to buy the paid version to enjoy all the perks those applications have, then maybe, you can rely on online tools.
What you need in order to proceed is a reliable online tool, of course, and a stable internet connection. However, you should bear in mind that using such tools can promote drawbacks most especially when it comes to quality.
One of the many online tools which are as well capable of MP3 to MIDI format transformation is this Bear File Converter. Ever heard of this one? You can follow the below step by step guide for your reference as well.
Step #1. Head to the main page of this Bear File Converter. You can just key in these keywords "Bear File Converter" in the search bar and arrive at the interface.
Step #2. You will be seeing an "Upload" option. You will be using this to upload the MP3 files you aimed to be converted to MIDI. Alternatively, you can also do the drag and drop procedure. Entering of audio file's URL will also work. Of course, if you have an MP3 file with a larger size, the uploading time would be longer. Uploading rate varies with file sizes and stability of your WiFi connection.
Step #3. After finishing the above two, then you can now tick the "Convert" button at the bottom page of the screen.
Step #4. After the conversion process, then you can just simply download the converted file into your personal computer's library.
This is how the online tool's interface looks like.
Part 4: To Sum It All
MP3 to MIDI audio file format conversion is too easy, isn't it? You will be noticing that there are numerous ways on how you can transform your MP3 files to MIDI format. However, the most recommended, most reliable, and most trusted is still this DumpMedia Video Converter. You can have this accessed immediately from its official website and use either the trial of the paid version.
If you have proven that it is performing great, then you can proceed with purchasing the paid version. But I guess, what you have initially witnessed is enough to immediately head to buy the paid version.
Alternatively, online tools could be considered as options as well. However, you must be prepared with the disadvantages and drawbacks you are facing. What are your thoughts? Can you share those via the comment section below?