Mobile App Development Trends to Look Out for in 2021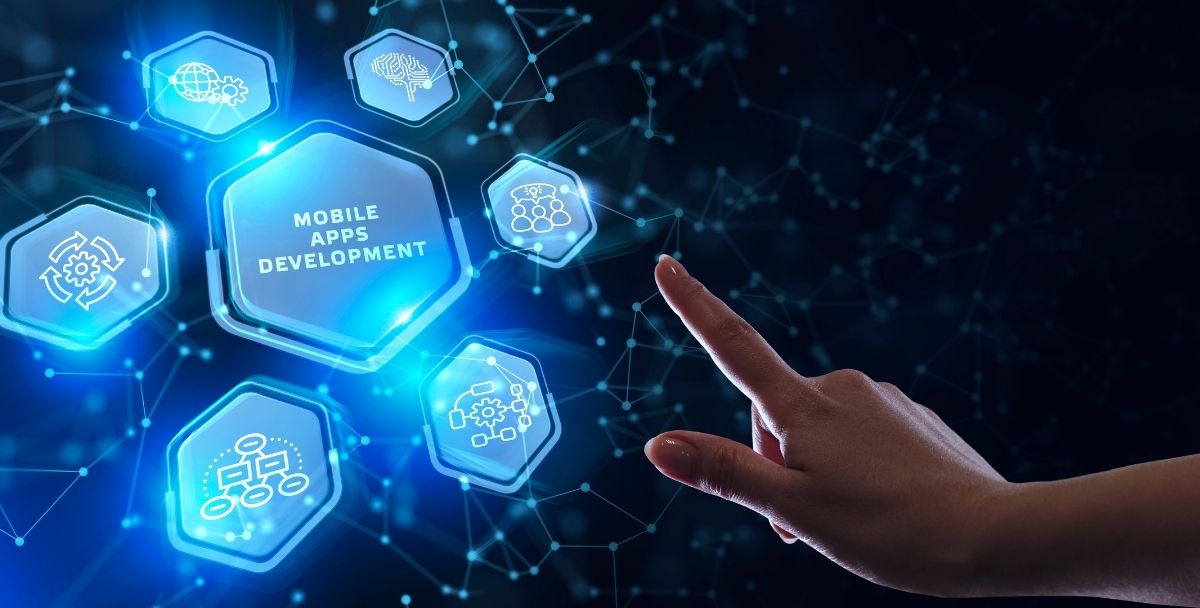 The world of technology is growing at an unprecedented pace. With every brand trying to wriggle their way into our lives through our smartphones, via apps, services, and websites, it has become important for users and organizations alike to keep their fingers on the pulse.
Thank you for reading this post, don't forget to subscribe!
The year 2021 might see a boom in the mobile app development space. Several organizations are on the lookout for skilled developers who can build exceptional mobile applications. In such a case, having a set of projects you've built in your resume is an added advantage. Isn't it? Nevertheless, the future of mobile apps certainly looks brighter than ever, and the following trends are expected to flourish:
1.   AI and ML integrated app development
Artificial intelligence and Machine Learning are the driving force behind many item-suggestion and prediction-type algorithms used in apps. AI-powered machine learning and deep learning models have established their mettle in e-commerce, marketing, finance, and customer service, by accurately analyzing behavioral patterns. Apps have had an irreplaceable role in the health sector, and undoubtedly AI-integrated app development will be the need of the upcoming times.
2.   Building apps for foldable phones
Samsung, Microsoft, Xiaomi, Oppo, Motorola, and their contemporaries, are scuffling to become the next company that brings a revolution in the world of smartphones, by launching their first releases of foldable phones. Android jumped in to make the developer's jobs easier, launching a built-in 'Screen Continuity' support so that developers would not have to worry about seamlessly transitioning between different screen sizes.
The larger screen size will not only allow extra space to accommodate more information but will also allow multitasking and provide an immersive user experience. Video streaming and gaming apps are expected to profit the most out of this trend.
3.   Internet of Things (IoT)
The Internet of Things isn't a brand-new idea. However, as mobile penetration increases across a wide number of industries and categories, the Internet of Things appears to have unlimited possibilities. The popularity of Amazon Echo and Google Home stands as a testimony to the usefulness of these services, and while there may be privacy concerns, we're not complaining! Smart home security systems, wearable health gadgets, connected appliances, autonomous farming equipment, smart factory equipment, biometric cybersecurity scanners, and wireless inventory trackers have already taken our world by storm, and we can't wait to see what's next!
4.   Augmented Reality and Virtual Reality
Sure, Pokemon Go was a hit among the kids, but its sudden rise in popularity also drove home a crucial point: that AR and VR are more than just cool 3-D graphics. AR mobile apps, both standalone and embedded, are projected to see an increase in income in the near future. This is due to several factors. For starters, the 5G Internet standard is on its way. It will enable the use of augmented reality in a variety of settings, ranging from education to manufacturing. Second, the advancement of AR hardware will have an impact on current app trends. AR filters in Snapchat, Google Maps integrated with AR directions, using AR for stargazing, and placing furniture in your room, are just the beginning!
5.   Instant Apps
After instant noodles, this is probably going to be another highly useful commodity, which will also stir up the mobile app development world. As the name suggests, Instant apps use minimal mobile resources or device internal storage as they do not need to be downloaded. You go to the instant app's link, verify if you want to use it, and then start using it right away. This can help organizations maneuver users towards a particular target action easily. The user, on the other hand, will not have to worry about device storage or deleting an app. The only downside is- Instant apps need a stable internet connection. But worry not, the tech world has a solution for that too!
6.   5G Internet
Since 2019, the 5G Ultra Wideband has been slowly increasing its foothold in the world. Commercial 5G networks have been launched and are in use across the globe. With a speed 65000x faster than 4G, 5G internet will give way to instant apps, VR and AR opportunities, and IoT implementation of services. At a very basic level, it will provide impetus to organizations to store user data and algorithms on the cloud instead of taking up space on the user's device.
7.   Beacon Technology
Beacons are handy wireless transmitters that communicate signals to other smart devices nearby using Bluetooth Low Energy (BLE) signals. One of the most recent advancements in proximity marketing and location technology, they connect and transfer data to smart devices, making location-based interaction more convenient and accurate. Simply put, a Beacon will help you to locate the required product in a market, and for businesses to grow exponentially using the customer conversion data. As this technology gains further importance, its integration with mobile apps is imminent.
Final thoughts
Hardware advancements, better microservices, efficient backend platforms, and newer technology have and will continue to steer trends in the mobile app development industry. We are inevitably moving towards a world wherein we would have the globe within our palm, thanks to advancements in technology. If you are looking to upskill or shift your career to software development, check out these premium programs.
Breakthrough discoveries and commercialization of the trends mentioned above will serve to make our lives easier. However, the main challenge in the upcoming decade will be the management of Big Data, and it will be exciting to see what the future holds!