3 Mental Health Apps That Will Change The Way You Think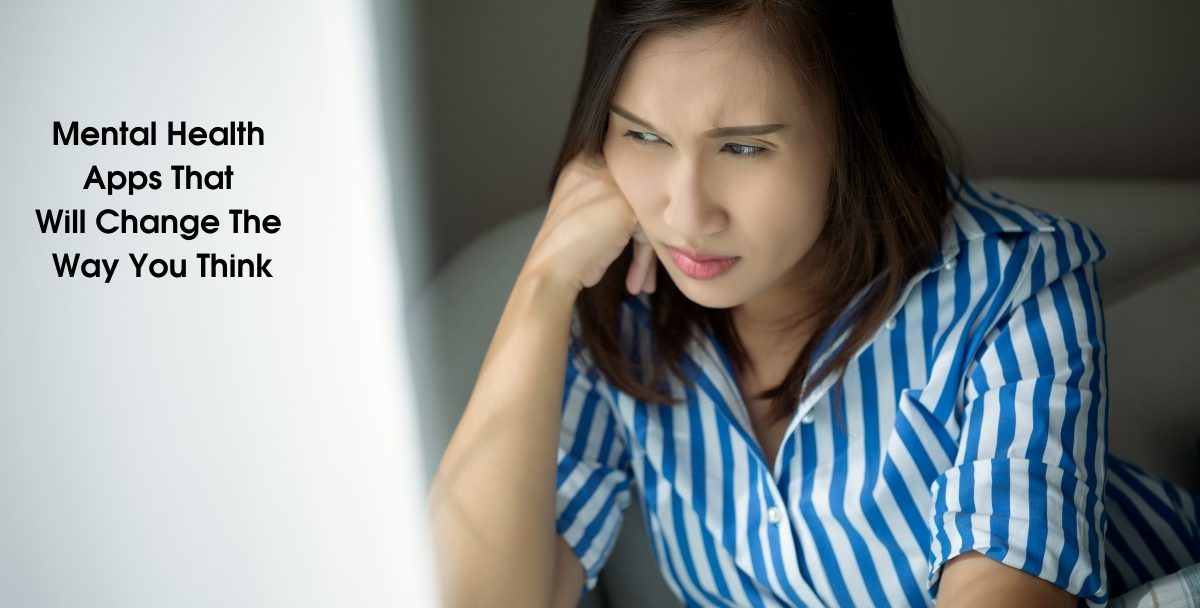 The subject of mental health is something that's often ignored. 
Thank you for reading this post, don't forget to subscribe!
Millions of people worldwide suffer from mental health-related issues such as stress, anxiety, OCD, depression, and so much more. This happens in some communities more than others for a variety of reasons, but in most cases, people can't afford to get the help they need. 
Most people just try to ignore whatever is going on in their heads or try to mask it with drugs or alcohol, but that's not a remedy, only a band-aid. There are many ways that you can address your personal mental health concerns. Some things people like to try to fall along the lines of meditation, exercise, and yoga, but sometimes, these activities just aren't enough and don't suffice. 
Therapy could still be needed for so many reasons. It can probably really help that individual in need, but unfortunately, most people have to figure it out on their own. Thankfully, technology has swooped in and saved the day (once again), and several apps work to fill those voids and give people a little help where it's needed. True, it's just an app, but sometimes that may be just what you need. 
Going back to the idea of mental health awareness being skipped over quite a bit, let's look at some symptoms of some of the more common mental health issues (but not limited to). 
Depression: Hopelessness, irritability, loss of interest in activities, crying, and feeling the need for isolation. 
Anxiety: Feeling of impending doom, shortness of breath, trembling, dizziness, rapid heartbeat, and tingling in the extremities. 
OCD: Feeling the need to keep rechecking the same things you've done, fear of losing control, and obsessive thoughts. 
Apps That Can Help
If you haven't noticed by now, there's an app for everything, even mental health! These apps all work in different ways, which is good because everyone benefits from a different approach. Let's look at some of those apps that can help you if you're looking for a little support. 
What's Up 
This app is free, and it's taking ground-breaking technology like Cognitive Behavioral Therapy Acceptance Commitment Therapy methods as a way to guide people in a way to be able to cope with different forms of mental health issues. Some of the features of this app include: 
Looking at common negative thinking patterns and how to change those patterns. 

A positive and negative habit tracker

Positive quotes to boost morale

Forums to connect with people going through similar experiences
Mood Kit 
This app was created by two clinical psychologists, and it provides users with over 200 mood improvement activities. Not only does this app help reroute negative thought patterns, but it also increases self-awareness and a healthy attitude towards life. 
Some of the features people love about Mood Kit: 
Journal to create habits of positive self-reflection throughout the day

Those 200 mood improvement activities to shirt mental status and line of thought

Utilizes Cognitive Behavioral Therapy methods
Headspace
This app doubles as a mental health coach and mediation coach, but those two kind of go hand in hand anyhow, right? If you're looking for something that will help you decrease anxious thoughts and feelings throughout the day by leasing you through some helpful guided meditations this is it.
It's also very admirable that through these challenging times that our country is experiencing, the good folks over at Headspace are offering a one-year free membership for those who aren't working at the moment. They understand how these times of COVID-19 profoundly affect those who are already dealing with individual struggles and then introduced new anxieties to others. 
Some of the features people love about Headspace: 
Hundreds of articles geared towards education of mental health issues

Meditation help for those who think they're "doing it wrong"

Meditation techniques backed by scientific evidence for enhanced results
Conclusion
These are challenging times for us all. You've got everything you were already dealing with and adding the extra stress of COVID on top of it all. Don't ever think that you are alone because there are people you can reach out to.
Be sure to advantage of natural practices such as meditation and yoga to deal with the bulk of your anxiety, for the rest of it, try CBD Gummies. CBD oil is known for its natural calming effects (anti-stress and anxiety) and is used by millions to combat the daily hiccups in their mental health.
In researching, a quick google search will pull up local resources in your area! Mental health doesn't need to be something that you're ashamed of or something that has to feel like the end of the world. Once you understand what's going on, you'll know how to approach it, and most importantly––how to handle it. 
These are just a couple apps, but there are so many resources out there. Seriously, just think about how expansive the world wide web! Don't feel discouraged. Just get educated. That's how you're going to win your battle with whatever mental health issues you're struggling with. 
Technology never ceases to amaze us with all of its contributions to society.
 Which app will you be checking out first?