Personal Loan for Emergency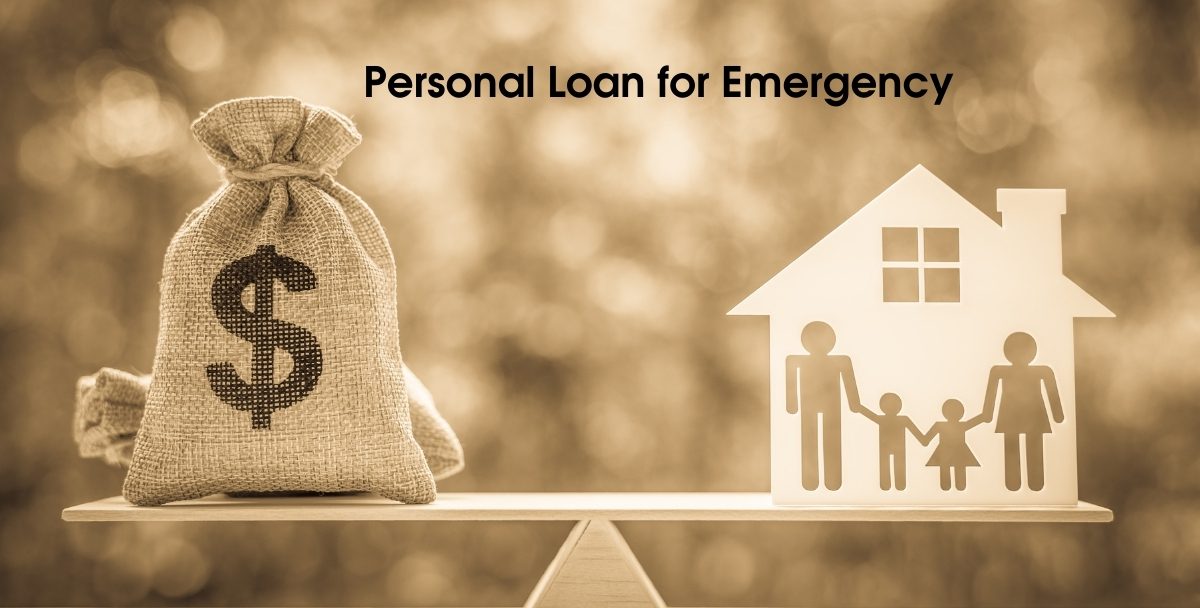 No matter how well settled we all are in our professional lives, chances are that at some point in time or the other, all of us will need to access funds for an emergency. And the nature of an emergency dictates that you cannot predict them beforehand, and thus you need to be aware of the financial steps you can take to ensure you meet your needs as and when they arise.
Thank you for reading this post, don't forget to subscribe!
If you have been wondering about the various financial instruments available in the market which can enable you to face an emergency situation easily, then this article is for you. As of today, we will be sharing with you everything you need to know about how you can use personal loans as emergency funds in India. Let's get started.
What Is a Personal Loan?
One of the first and most important things we need to understand is the meaning of a personal loan. In simple terms, a personal loan can be understood as being a financial instrument through which you can borrow a certain amount of money, usually in the range of ₹10,000 to ₹500,000, and use it to pay for your expenses.
As compared to traditional loans, personal loans in India arrive with a variety of features that make them ideal to be used in an emergency situation, and some of the most significant ones are as mentioned below:
Instant Disbursement
When you are in an emergency situation, time is of crucial importance, and every minute counts. For example, let's assume that you are in a medical emergency and you urgently need ₹50,000 as a hospital deposit before your treatment can start and your medical insurance takes charge. In such a situation, if you apply for a traditional loan, by the time your application gets approved and you get the money in your bank account, your situation might have passed, as most traditional loans generally take anywhere between 1 to 4 business weeks to assess and approve your application.
On the other hand, most personal loans in India have a completely online application process that enables the lender to check and assess your application on the same day and approve your loan instantly when you meet the eligibility criteria. Along with this, personal loan lenders in India guarantee disbursal of funds within 24 to 48 business hours, and thus you will have the money in your account when you need it the most.
Low Rate of Interest
When we are in an emergency situation, it can happen that due to excessive stress, we might ignore the rate of interest that is being charged to us. Along with this, if you research popular traditional loan offerings in India, you will quickly come to find that most of them start at an interest rate of 5%, which is significantly high and entails that you spend more than has been accounted for in the long run.
On the other hand, personal loans in India start at an interest rate of 1.13%, which is the lowest in the market. Not only does this mean that you will spend less money in the long run, but it also ensures that even if you miss out on the interest rate under stress, you will not burn a hole in your pocket once the situation has been resolved.
Online Application
When any of us are undergoing an emergency situation, logistics is often a persistent issue, and thus traveling to the lender's office or meeting with a representative of the lender is possible by no means, and these are the exact determinants of a traditional loan, making them unsuitable for use in an emergency situation.
On the other hand, personal loans in India have a completely online application process, and the best part is, you have the option of completing the application either from your laptop or your smartphone.
All you need to do is either visit the official website of the lender or download their application on your smartphone to complete the application process, and right from the app, the lender will approve your application, and you will have the money in your bank account in no time.
Having a completely online application process not only saves you the trouble of traveling during an emergency but also makes sure that this loan option is conveniently available at all times.
Unsecured Loan
Last but not least, most personal loans in India are unsecured in nature, meaning that you do not need to pledge any asset or collateral to get the loan. Solely based on your credit score, the lender will assess your application and either approve or reject it.
On the other hand, most traditional loans in India are secured in nature, meaning that you need to pledge any asset or collateral whose net worth is higher than the loan amount you are requesting. Although having a secured loan reduces the risk for the lender, it can prove to be a great hassle for the borrower, as the lender will need to assess the legitimacy and actual worth of the asset before approving the loan.
Thus being unsecured in nature, personal loans are super fast and can be availed at a moment's notice, making them an ideal choice for emergency situations.
How to Get a Personal Loan for an Emergency in One Day?
Now that you have a better understanding of the concept of personal loans let us take a look at how you can get a personal loan for emergencies in just one day.
Research on "one-day personal loans India" and go through the offerings from various lenders. Make sure you check their offering in detail, along with the interest rate being charged and the total loan amount on offer.
Choose a lender who fits your requirements and who also offers instant approval and disbursement.
Start the application process by sharing your personal information and income information, followed by which the lender will check your creditworthiness.
If you meet all the eligibility requirements, your application will be approved, and you will have the money in your account in less than 24 hours.
Ending Lines
The fact that you can use a personal loan in an emergency situation to make sure that you meet all your needs is a true blessing. Now that you know how to apply for one make sure that the next time when an emergency situation comes around, you can easily rely on this option.