Four Tell-tale Signs to Look for When Hiring A Digital Marketing Agency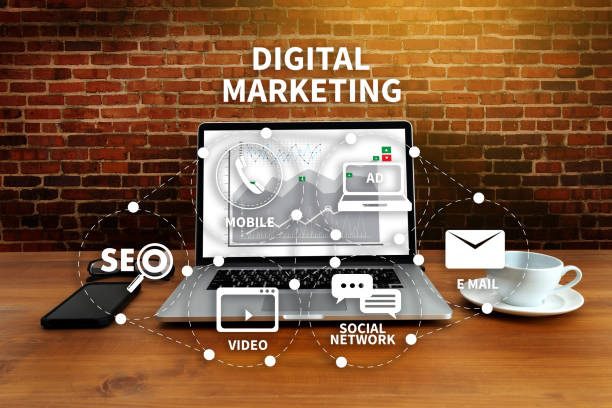 In Australia, digital marketing experts and social media specialists demand to respond to the stiffening competition and growing digital engagements in the past few years.
Thank you for reading this post, don't forget to subscribe!
According to the Australia Post, 80 per cent of Australian households are shopping online. It is more than the previous years combined. It means the eCommerce industry grew tremendously, over 80 per cent, especially during the height of the COVID-19 pandemic in 2020.
Another report found that 5.2 million Aussie consumers are shopping online each month. From the digital marketing agencies' perspective, their industry is thriving more than ever. It is projected that the digital marketing industry will grow 2.2% over the next six years, according to Australian business experts.
Business forecasts see that the digital aspect of Australia's business industry will also grow bigger as more businesses spend on digital media advertisements and other Search Engine Optimisation (SEO) related services.
More than a hundred digital marketing agencies operating in Australia also serve New Zealand and other parts of the world. With this in mind, there is a degree of difficulty finding out which of these digital marketing agencies are true to their claim that they are the best in the industry.
To help you, read the rest of this post from one of the trusted digital marketing companies in Australia to look for signs of a competitive and efficient digital marketing agency to help your business.
They Do Not Rush Projects
They do not hastily finish building a website or optimising a website just for the sake of beating deadlines. They work with efficiency, which takes time, but not to the point they are due with the deadline. They must be reputable and have a good track record of meeting deadlines instead of beating deadlines to impress their clients. Digital marketing planning is a crucial aspect to draw the proper digital marketing strategies a business must adapt.
With this in mind, ask the digital marketing agencies you have contacted about their usual timeframe of completing a website or finishing other digital marketing strategy related projects. Also, do not settle on those who are slow on their work because it is an obvious sign of incompetence and recklessness.
2. They Know More Beyond the Usual Advertising
Most of the successful digital marketing experts have a successful background in traditional marketing strategies. It means they know the tricks needed to give your business the upper hand. They know how to make your business stay relevant by adding the right digital marketing strategies. A top-calibre digital marketing agency knows how to construct the right strategies adored by your audience by applying non-conventional digital marketing strategies, according to one of the most trusted digital marketing companies in Australia.
3. They Know the Importance of Consistency
A top-calibre digital marketing agency knows how to emphasise the continuity over the campaigns they implemented for their client. Advertising campaigns are a crucial and valuable part of a marketing strategy. However, if a digital marketing agency can only recommend the most basic campaigns, then your business will not reap the benefits of online exposure.
It will help if you search for a digital marketing agency with a repertoire to provide consistent and long-running digital advertisements that stay relevant regardless of time. However, you must bear in mind. Not all digital advertisements are deemed to become successful. Some are bound to fail, but it is the digital marketing agency's job to find the best alternatives and solutions to give you the upper hand.
4. They Show Genuine Support to Their Clients
Technical aspect aside, you must look for a digital marketing agency that can guide you to your business's growth and eventual success. They must know how to nurture their relationship with you, not just by completing their projects and provide you with the necessary help. They teach their clients maintenance, management, and effective solutions they can utilise in downtime and other problems.
To wrap this post up, you must always remember to interview, list down as many candidates, and interview them one-by-one to filter out who among these digital marketing agencies are the best in the field.