FoneDog Phone Transfer Download – Complete Review 2022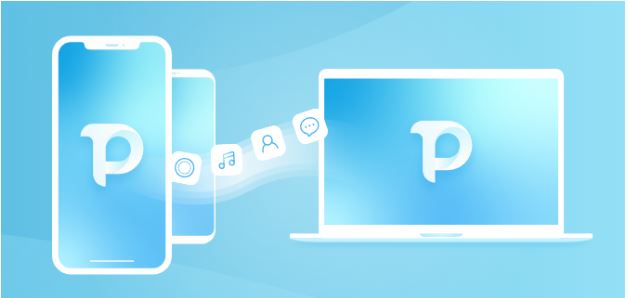 About this post: Not sure whether to use a third-party tool for transferring files? Check out this FoneDog Phone Transfer review to clear up any misunderstanding that you may have.
Thank you for reading this post, don't forget to subscribe!
When it comes to your files, it is important to know how to manage them effectively. This includes learning how to store your files, keeping them safe, and even transfer them from one device to another.
While it is easy to keep your files safe, it is not as easy to conduct file transfer. This leads people to look for ways to transfer files, ultimately introducing us to third-party tools.
This article will provide you with a FoneDog Phone Transfer review so you can learn what you need to know about the said software.
System Requirements for

FoneDog Phone Transfer

First off, you have to know whether you can put this FoneDog Phone Transfer review into use once you read all this. And for that, we will have to take a look at the system requirements.

This is so that we can check first if your computer is sufficient for the job. Regardless, here are the minimum requirements that your computer should meet:
Windows 7 or later (64 bit or 32 bit)

512 MB RAM or higher

1 GB free disk space
That's pretty much it. If you fulfill all these three, then you can be sure that it would run smoothly on your computer. But before that, you would have to make sure your device belongs to the supported platforms.
FoneDog Phone Transfer Platform Support

Although FoneDog Phone Transfer is a tool exclusive to Windows, it supports all kinds of devices and brands. For one, it supports the latest versions of smartphones up to iOS 13 and Android 9.
Users may also transfer files between iOS to Android with their Windows PC as the middleman. However, it is often used just to back up the files from iOS or Android into their Windows PC.
The main downside of this software, as far as platform support is concerned, is that it does not support macOS now. Thus, you won't be seeing anything about Mac in this FoneDog Phone Transfer review.
1. File Support
Now that we've discussed everything about the platform support, you should know more about the file types and formats supported by FoneDog Phone Transfer. This part of this FoneDog Phone Transfer review, too, will bring you good news.
To begin with, FoneDog Phone Transfer enables you to transfer all kinds of files including videos, audio, photos, messages, contacts, and such.
For photos, the tool specializes in PNG and JPG formats, but it also supports other formats. For text messages, you can transfer those with HTML, CSV, TXT formats and even those coming from the iMessages app.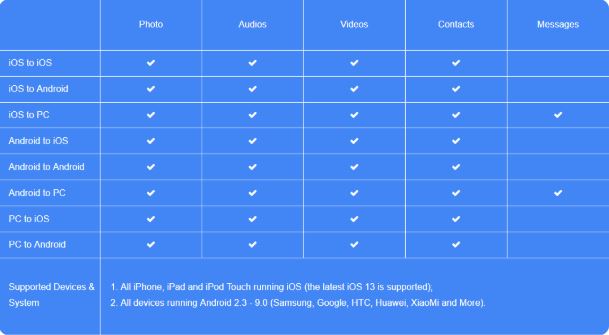 As for the emails, you can transfer every small detail about an email including the contact name, address, number, and such. It supports CSV, vCard, and HTML formats.
The videos can come from any app of your Android or iOS such as Podcast apps, Movies apps, TV apps, and even iTunes. Lastly, you can export audio files that come from iTunes, Ringtones, Audiobooks, Voice Memo, and the Music app.
As you can see, this FoneDog Phone Transfer review just proves how wide-ranging the file support of the said software really is. While it may not be helpful for some, it is plenty helpful for those that want an all-rounder tool.
2. User Interface
In terms of usability, FoneDog Phone Transfer is a level above most. The user interface is simple enough for people to understand what each icon and tab means.
The user interface is also clean enough so people can understand what is currently going, thus making it easier to manage than most of the file transfer tools out there. Additionally, there is a guide that entails everything you need to know about this software.
To be more specific, the main interface displays the basic information of the connected device. this includes the brand of the device, the used and free storage space, and such. To the left of this, you will see the selection of file types.
Basically, the main point of this part of the FoneDog Phone Transfer review is that the design makes it so that you can easily navigate through the software.
3. Functions
If we're going to talk about functionality, then you might be glad that you checked out this FoneDog Phone Transfer review. To begin with, there are many things that you can do with the aforementioned software, especially if you have mastered it already.
As we've said before, the main function of FoneDog Phone Transfer is exporting and importing files between two devices. Additionally, it has the function of creating backups and even restoring them when it is needed.
So as you can see, FoneDog Phone Transfer is not just for transferring files. It is also for managing your files. It even has a function of removing duplicate files.
Additional Features:
In addition to the main features of the software, this FoneDog Phone Transfer review will also introduce you to the additional features that might or might not be related to file transfer. Here's a look at those additional features:
Contacts Backup & Restore.

You can easily create backups of your contacts with just one click, and restore them with the same difficulty. This can be applied to transfer your contacts between two devices by creating the backup in one device and restoring from the same backup with the other device.

Ringtone Customizer.

In case you want to create your own ringtone, you can easily do so with the Ringtone Customizer. It may not be related to file transfer, but it helps with notifying you of any operation that is currently happening in your device.

HEIC Converter.

Perhaps the

most important extra feature is the HEIC image converter. It allows you to convert images on HEIC format to PNG and JPG formats, so you can still manage your images in case they are in HEIC format.
These three are pretty much all the additional features with the software. This should give you an idea of how to use the tool more effectively. Now we head to the part of this FoneDog Phone Transfer review where you'll learn how to use the software.
How to Use FoneDog Phone Transfer?

First, you have to make sure that FoneDog Phone Transfer is installed on your software. With this FoneDog Phone Transfer review, it should already be clear that it is worth a shot trying the software out. Now here are the steps to actually transfer files with the tool:
1.
Connect Your Device to the Computer.
Using a USB cable, connect your device to the computer. FoneDog Phone Transfer will automatically recognize the device and display the information about the said device.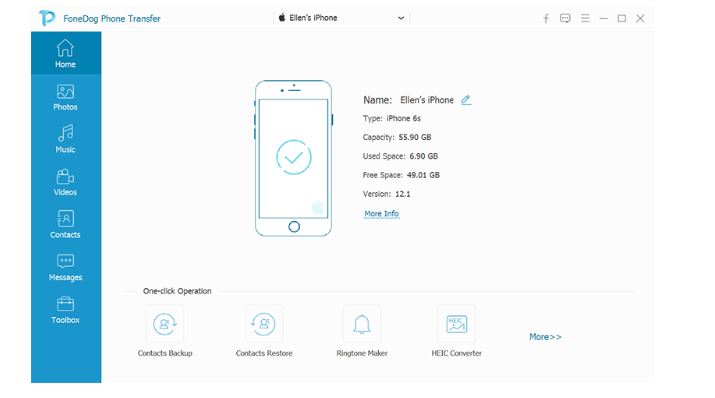 2.
Select Data Type.
Now that the device is recognized by the software, you will get an interface just like we said before, with a selection of file types on the left side. Here, select the file type that you would want to transfer first.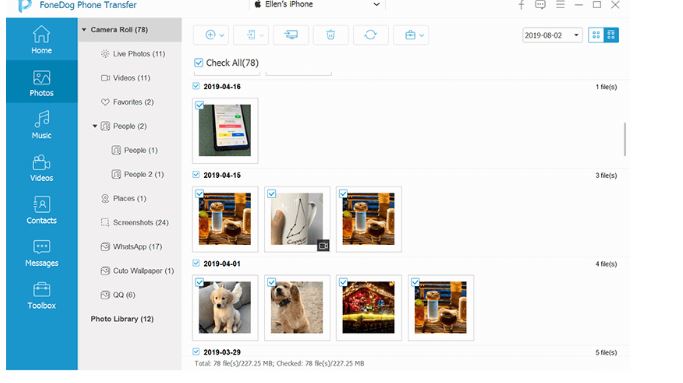 3.
Transfer Files.
Once you've selected a file type, it will commence the scan. After that, you will get a list of items on the right side. Simply click on the checkboxes of any item you would want to include. After selecting files, click the Export to PC button at the top of the selection panel.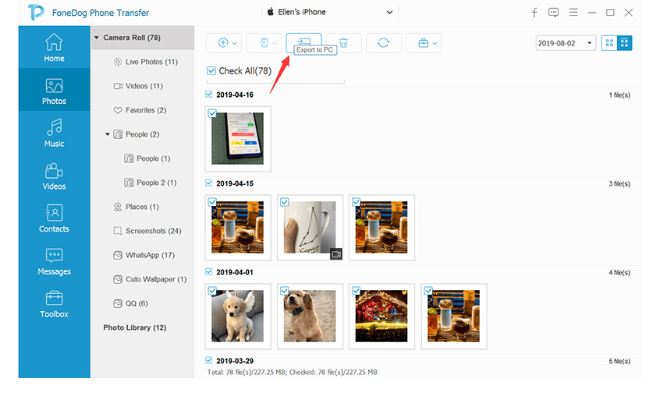 Once you've done all these steps, you will be able to transfer all kinds of files. That concludes our FoneDog Phone Transfer review.
Conclusion
It's not easy to manage your files, especially if you're planning on transferring them any time soon. For that reason, we find ways to transfer our files without compromising its safety, since sometimes they get lost along the process.
Fortunately, there are tools made especially for this task, and that's why this FoneDog Phone Transfer review was made. This should make you understand if it really is worth a shot trying out the aforementioned software.