Manage Your Time: 4 Essential Pomodoro Timer Apps to Help You Be More Productive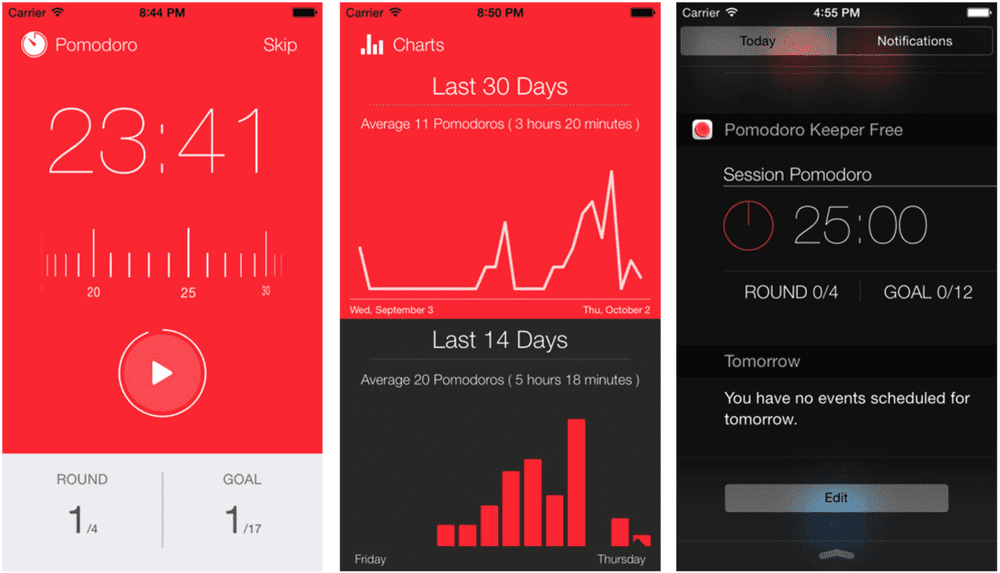 Whenever you are studying or working, there are only a few moments that you stay focused before your thought starts wandering and thinking a lot of irrelevant stuff. Taking constant breaks will provide a lot of help, and the best thing to do is to schedule your break because it's not easy to sit while working for how many hours. Pomodoro technique timer will help you evade this type of dilemma because it will break down your day to 25-minute sessions of focusing, which is followed by breaks of five minutes.
Thank you for reading this post, don't forget to subscribe!
Even if there are a lot of ways to have breaks schedules like using your phone clock or egg timer, any Pomodoro app will always be an excellent solution. The purpose of Pomodoro apps is to apply a Pomodoro technique, which will make it easy to split a complicated day into breaks and focus sessions. So here are the essential Pomodoro timer applications that will assist you in being more productive.
4 Essential Pomodoro Timer Apps
Pomotodo
The purpose of this app is to manage your time, and it is designed for you if you are creative. It is available through Android, iOS, Windows, Mac, and Chrome. Pomotodo will help you handle your workflow, and it has features like the timesheet reports, work stats, and the to-do list.
This app introduces a plan that is free, that will let you access the basic features. For you to use its timer, you need to sign up first. There is also a Pomotodo Pro that includes features that are advanced, such as notes, goal setting, extra sound options, duration customization, and a report of your weekly productivity. Its premium plan will cost you $3.90 a month.
Timerdoro
Some people need timers a lot than just Pomodoros. And if that's the case, Timerdoro is the best solution. The app enables you to create a lot of timers if you want to be able to get through the day. You might want to modify your Pomodoro duration through a task. If that's what you want, you can always create another for each length that you need.
And maybe, you have to be reminded that you need to multitask throughout the day like doing exercises, drinking lots of water, or lessen eye damage by not using your computer. The Timerdoro app enables you to set up every reminder that you need. You don't need an account if you want to use Timerdoro. For you to operate the identical timers day by day, you will need to create an account. If you already have an account, you can now save timers so that you don't need to set it up repeatedly.
Focus Booster
The function of Focus Booster is to count 15mins and 40secs until the next rest or break, and a bell will be the indication. It has a simple interface which is user-friendly for both app and web versions. So this app is quite easy to begin making use of the Pomodoro style. The remarkable thing about the app is that you will be able to watch the helpful tutorials that will explain the benefit of using the timer and the technique, and this is upon registration.
The most notable feature is the adding of client labels and tags. For freelancers or employees that are working on tasks that are client-related, you can add the pricing rate that will make the project way or the month-end invoicing a lot easier. Adding manual entries can also be done to work that you have not tracked yet.
PomoDone
To make things get done with the Pomodoro timer apps, try PomoDone. This app is also a Pomodoro app that tracks the time, and it ranks in the top across a lot of listicles. It's effortless to track the time using this app, and it encourages you to have a five-minute break and enjoy it. The major reason that a lot of people favor PomoDone is the integration plurality.
You will be able to manage the to-do list on your own. It's possible to integrate all the essential apps like Wunderist, Todoist, Evernote, and you can go straight importing your tasks in this app. PomoDone is useful and helpful in giving a heads up to the project manager about what the team members are doing in their time.
Takeaway
A busy schedule can make you forget the essential tasks that you need to do. Always make sure that you use the necessary apps to help you accomplish your daily tasks. These apps are made to help us get through the day and spend more time on important things.