8 Features All the Best Health Insurance Policies Have In Common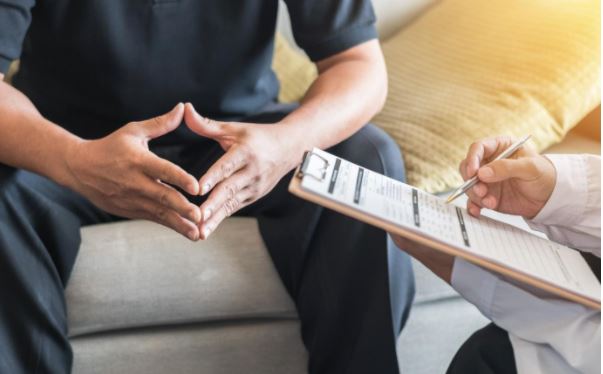 Also known as Mediclaim, a health insurance policy is mandatory these days, especially in the age of rising medical costs. However, not having a health insurance in India means that you will have to shell out big bucks from your own pocket when faced with a medical emergency.
Thank you for reading this post, don't forget to subscribe!
Knowing that a health insurance policy is essential is the first point to get started. The next step is to choose the right health insurance in India from a wide range of options available these days. You need to carefully assess each of these policies as some of them have unique features.
While some of these policies may come with their own additional features, here are some common ones found in most health insurance plans.
1. Sub-limits on Room Rent
Room rent can be a huge expense by the insurance provider in case of a hospitalization. That is the reason some insurers will put a cap on room rent that they will pay as per their health insurance policy. Usually, it is up to 1% of the sum assured and 2% in case of ICU. However, many insurance providers do not put a limit on room rent. So you should look for such plans.
2. Pre-Existing illnesses
Pre-existing conditions are those that you are suffering from before you buy a health insurance policy. Therefore, insurance companies are not liable to pay any claim arising out of them from the first day of your policy. They usually have a waiting period of 2-4 years, after which you can file a claim for pre-existing illnesses. Therefore, you must look for plans with the least waiting period if you have a pre-existing condition.
Check the documents required for health insurance with pre-existing illnesses, and be sure to declare all the information accurately.
3. Co-payment
This is a common feature in health insurance policy offered by most insurance providers. The co-payment clause requires the policyholder to bear a certain percentage of the claim amount before the remaining claim is released. For example, if you have a policy with a co-payment clause of 20%; So in case of hospitalization, if your bill is Rs. 2 Lakhs, you will be liable to pay Rs. 40,000 from your own pocket and the remaining Rs. 1.6 lakhs will be borne by the insurer. Therefore, you should look for plans that have no co-payment clause.
4. List of network hospitals
Every insurance provider has a list of network hospitals where you can avail cashless facility. This facility can be a lifesaver in an emergency situation as you don't have to worry about medical bills with the hospital. Instead, you or the patient can focus on their recovery while the insurer takes care of the hospital bills. So make sure you buy a health insurance policy from an insurer with the most expansive network of hospitals in its fold.
5. Pre & Post Hospitalization Expenses
Pre-hospitalization expenses are those that you incur before being hospitalized. On the other hand, post-hospitalization expenses are those that one incurs after being hospitalized. A good health insurance policy provider covers pre and post-hospitalization for 30 and 60 days, respectively. Some insurers may cover it for longer. So remember to check the exact coverage for pre and post-hospitalization before buying the policy.
6. No Claim Bonus
Every health insurance provider rewards their customers if they do not make any claims on their policy in a given year. Unfortunately, as a result, you get no claim bonus that increases your sum assured when you renew your policy. Therefore, you should look for policies that offer you the highest no claim bonus.
7. Exclusions
You need to thoroughly go through the exclusions section of the health insurance policy before buying it. Not doing so can expose you to the risk of unpleasant surprises at the time of claim settlement, in some cases leading to rejection too. So before you finalize a plan, you must select the one with the lowest number of exclusions.
8. Premium
This is perhaps the most crucial consideration when you are looking to buy a health insurance policy. Your premium should be sustainable in the long run. At the same time, don't just buy a policy because it has the lowest premium, as you may be missing out on a lot of good features. A good policy strikes the perfect balance between adequate sum assured and affordable premium. You need to achieve this balance to find the right policy.
Medical emergencies can arise at any time. Therefore, it is crucial to buy a policy that can better manage your medical emergencies and finances.