Deal with Google drive not syncing issue with ease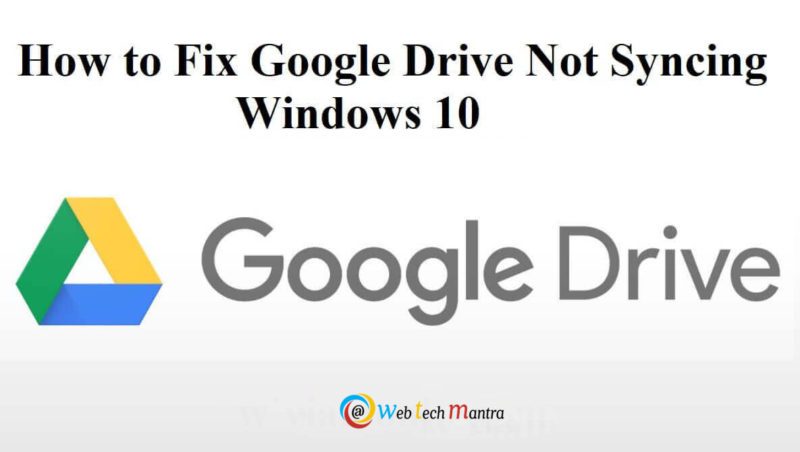 Google Drive not syncing is an issue and As we all know that Google Drive is the place to store our valuable data on online, here we just need to have a Gmail account to get this Google drive storage services, and this drive capability is 15GB of cloud storage and they were for just for free. We are having many features available here like creating documents, creating files and folders, and can access it to one or more to share them.
Thank you for reading this post, don't forget to subscribe!
In our Gmail we can go with Google Drive services for free and is used for backup files from the pc to Google drive online. Here we got many options to save our stored files and documents in the Google drive from our pc file system by just right-clicking on a document in your pc system to Google drive folder which we can instantly create or even existing.
This can be an excellent backup and also we can share these files with others and get to know by reviewing them by asking people to comment on the selected files or documents in a safe way of sharing the files can also be very productive to make use of google drive as a unique and creative back up tool, but sometimes we are getting some errors like google drive not syncing is one of the issues we need to fix.
Ways to fix:
We can pause it
We used to have Google drive not syncing issue at some point of time, then we need to know how to fix Google backup and sync not working error, so we can just pause it and restart so that we can fix it back to use, we can go with step by step
Step 1: Here we need to press the Backup and Sync icon on the System available.
Step 2: There on the menu we go to hit the 3dots to find the next functionality.
Step 3: we can just go by pressing the pause option available there
Step 4: later sometime we can go with the Resume option available and we can just hit that button.
This is a simple way about how to deal with Google drive to pause it and fix the issue of Google drive not syncing error by pausing and resuming.
Run like an administrator:
If the files available in Google drive is lacking the administrative rights to go with it, they can be the same google drive not syncing or google backup and sync not working is going to raise the issue to deal with it we need to run them as an administrator is a way to deal it.
This method can also be fixed in a methodical procedure like
Step 1: Here we need to choose the properties by just right-clicking the shortcut of Backup available on the desktop and Sync to continue further.
Step 2: Now we need to direct to compatibility tab that is available in the window
Step 3: we can see the option here like run as administrator and just by clicking on it we can fix it by running as administrator.