Simple Way to Edit Discord Custom Status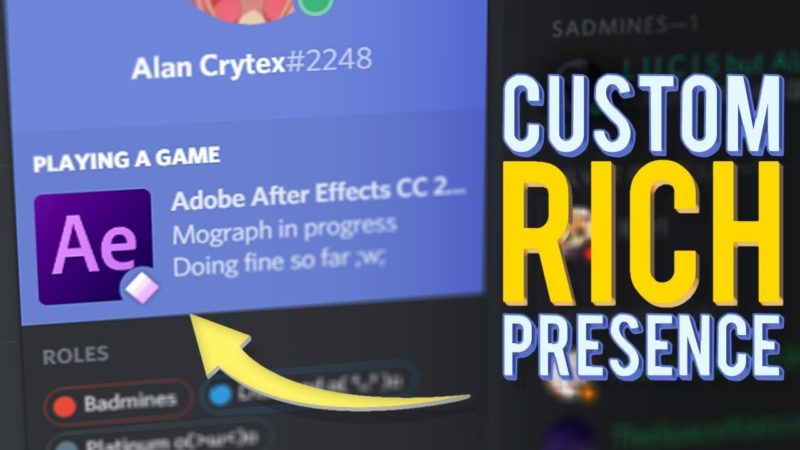 Gaming is all about fun and sharing our emotions with other who are parallel players playing in the game from another place, so here we need to have a communication between and here comes discord which can be used to communicate with other players while playing the game and having competitiveness while we are on the game.
We also need to definitely tell about other outstanding features where we can go with many custom status discord options which comes like adding music bots, sharing screen and many more interesting features are into this discord is like a mobile social media for gaming users for both IOS and Android for sharing discord status message.
What Is Discord Custom Status
Most of the gamers are using custom status discord to present themselves in the status about the game they are playing and sharing with many of their friends who are into the same game or even playing connected online. Making discord custom status here can be an interesting feature for most of them.
Changing the Discord custom status and discord status message was also made more useful for programming guys as they work on the team sharing knowledge and tools in coding, they will be having a very supportive environment with discord status message.
We need to have some knowledge on how this discord custom status reads from the system and updates the discord playing status as the discord status message, so actually discord is working like an automatic detecting system where it can automatically look into the system and detect what is running in the system that can only be like finding which game we are playing and it can update itself the name of the running game file and will make the discord status message as playing GAME TILTLE, this can make to available to our friends by this discord status message.
So know we can go with how to change the discord playing status in a simple way to change your discord custom status
Step 1: Take a game or the program and simply start it running in the system background
Step 2: Now open the Discord and by just making it navigate to the user settings available
Step 3:  So here we can just drag and drop the games/programs from left side to right side menus.
Step 4: so now we can normally take the program or the game we are running right now from the list-menu simply.
Step 5: Here we can easily add the message for discord custom status which is about the running program or game in the box with a message.
Here we can use a shortcut like clicking Alt-Tab this can take us out from the running game we are playing and just by opening the discord and here we can just follow the above given simple way to change your discord custom status, and after making these simple steps successfully we can see the discord status message. This the way how we can discord set custom status simply.