How to Find the Best Video Wall Solution for Your Company?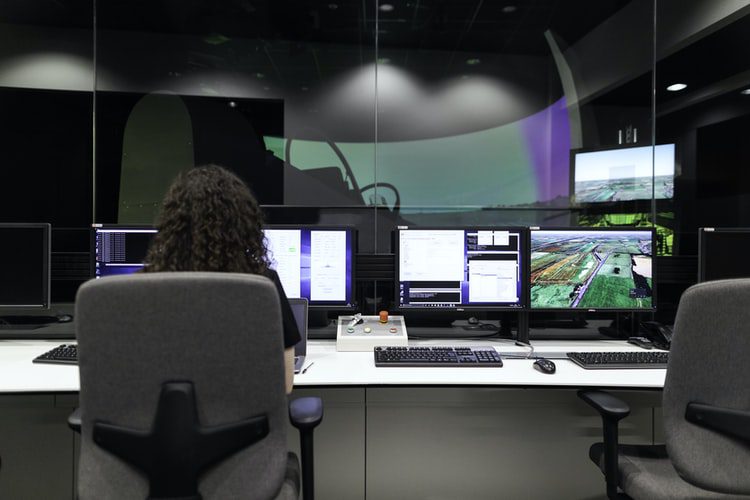 Companies are finally starting to realize just how useful video walls can be. While, initially, they were thought of only as solutions for commercial and entertainment spaces, it's becoming increasingly clear that a good video wall also has the power to make various workplace operations more efficient.
Thank you for reading this post, don't forget to subscribe!
Whether you require a video wall for an innovative new retail space or you need one to improve collaboration between colleagues during the working day, there will be a video wall solution that suits your needs. Here's how to find the perfect product for you.
What Is a Video Wall?
A video wall is a large surface that is made up of multiple digital screens. As the name suggests, this surface will usually be affixed to a wall so that all eyes can be on it at once. If you need to display a lot of information side-by-side, the coherent and dynamic screens of a video wall solution are the best way to do so.
With a video wall, you can decide to display information either from a single source or multiple sources and scale it to the exact right size. Choose if you want your display to perform in 1:1 size or whether you want it to be scaled up or down.
Selecting the right size for your display is crucial. Any image, video, text, or other information presented on a video wall will need to be clear to all viewers. It doesn't matter whether your screens need to be seen from a great distance outdoors or by a large team inside a mission control room. Video wall controllers also play a really important part in the system. So let's take the time and the effort to find the right piece, which suits your needs best.
Where Can a Video Wall Be Used?
As mentioned above, video walls can be used in very diverse settings. They may, for example, be used in receptions, department stores, and sports stadiums to attract a visitor's attention. Or, you might find them in conference rooms, office areas, university halls, and on public or traffic information displays.
What Kind of User Requirements Can Be Identified?
As video walls have come to be used in more diverse settings, the technology has improved exponentially. Resultantly, there are far more top-of-the-range products for you to choose from than ever before. But, while this is a positive sign for the industry, it doesn't make choosing the right video wall any easier.
Thinking about what your company requires should help you narrow down your choices. For starters, think about the environment your video wall will operate in, whether that be an open-air or closed room environment. Once you've noted down where the video wall will go, you can go on to consider the following:
How many users will need to control the video wall at any one time?
How large will the audience for the video wall be?
From what distance must viewers be able to see the information displayed on the video wall?
Then, ask yourself what it is you want to achieve by implementing a video wall solution. If you want something that can support multiple inputs, easy customization, and 24/7 operation, the product you invest in will be very different than if your requirements are more basic.
What Kind of Video Wall Solutions Can Be Applied?
With so many video walls to choose from, pulling together a list of user requirements will make the shopping process far easier. Doing so allows a buyer to consolidate all of their needs and figure out what sort of product they're best off investing in. To give you an idea of what to look for, here's some information on the best technologies available.
Monitors
The latest in display technology for video walls is known as the TFT LCD monitor. A step up from traditional LCD solutions, TFT monitors are high resolution and can reproduce images with exact color accuracy. This will aid visibility whether the wall itself is situated inside or out. However, with an LCD TFT display, the image will have to be segmented by bezel lines.
Projectors
Modern front projection displays can eradicate the need for bezel lines. They're also powerful enough to display brightly colored, crisp images and all without interruption from ambient light. The downside is that the quality won't be quite as good.
Panels
It's up to you to decide whether you want your video wall's screens to be made up of one or multiple panels. For a large video wall, having several panels will help to preserve image quality.
How to Select the Right Technology?
When it comes to finding the perfect video wall solution for your company, it's important to understand your particular needs. As such, you must have a solid understanding of things like where your video wall needs to go, how many viewers it will have, and how many users will need to control it. Then, you can begin to work out which solutions would make a good match.
At the end of the day, it's up to you to make the final decision. Just ensure you have a good idea of what you need and the options available. If you do, making a final decision should be relatively straightforward.
Frequently Asked Questions
Finding a video wall solution isn't always easy and people tend to have questions. Here are the answers to the ones we get asked the most.
What Is a Video Wall?
A video wall is a large display that is made up of multiple screens, sometimes split into several panels. They can display either a single image or multiple pieces of information at once and are often used in mission-critical workplaces, retail environments, and live events.
Why Do We Need Video Walls?
There are lots of reasons why a company might need a video wall. It could be because they want to entertain or inform a large audience through a single display, or because all employees need to have their eyes on the same crucial information displays to do their jobs effectively.
How to Select the Right Video Wall?
Selecting the right video wall is all about defining your company's needs and the video wall's purpose. Only then will it be possible to find video wall technology that is exactly suited to those requirements.