Benefits Of Chat SDK And Video Chat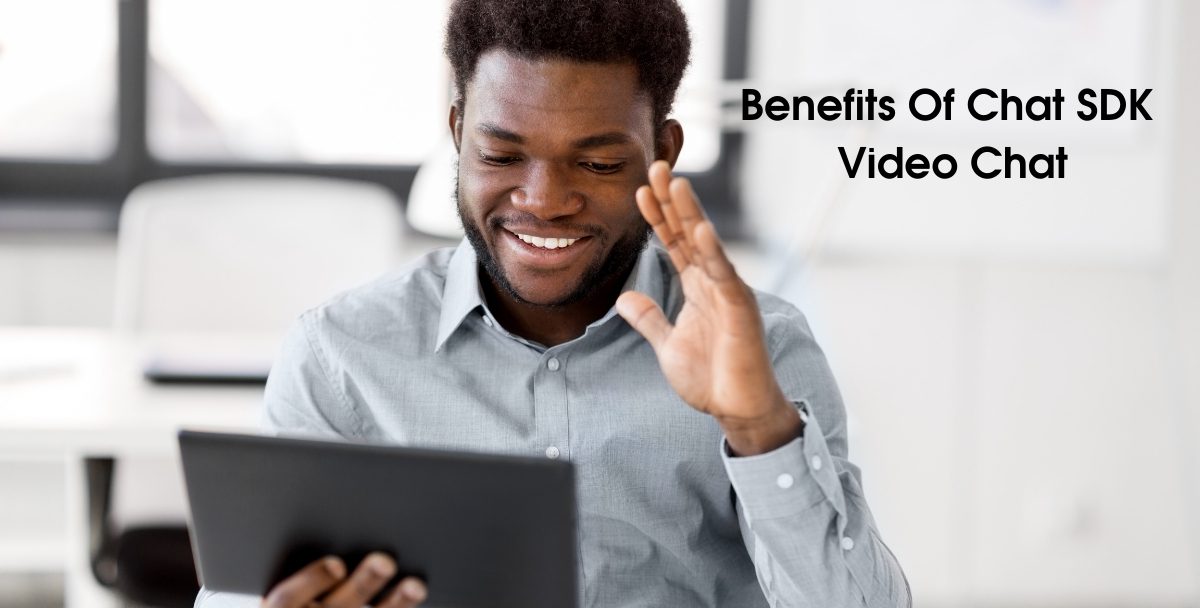 Chat desk software has seen a surge in interest in recent years. The popularity of video chat features is also on the rise. If you're considering implementing these features, you may want to look at some of the benefits of chat SDK and video chat.
Thank you for reading this post, don't forget to subscribe!
It Can Help You To Better Meet The Needs Of Your Customers
With chat functionality, it will be easier for your customers to have their needs met. If your customers need assistance, or if they have a question that they want the answer to, you'll be able to provide them with assistance via chat.
You don't necessarily need to provide live chat features. It's possible to use a chat program that can provide answers to a lot of common questions. Many studies have shown that introducing these kinds of features leads to a higher customer satisfaction rating. They're the kind of features that many customers are likely to seek out.
It Allows You To Gather More Information
The more information you have on your customer base, the better. Having access to this kind of information will allow you to develop stronger marketing campaigns and choose the right SEO keywords to use on your site. When you have chat features, you'll have a new way to collect information from your audience.
When you add a SDK for audio video chat to your app and customers use your features, you'll be able to find out more about their wants and needs. For example, you'll be able to see what kinds of questions customers have when they use your chat tools. These features can also help you to identify customer pain points.
[Read More: Socializing Continues Unabated with the help of Video Chat]
You'll Be Able To Provide Support Around The Clock
Customers can visit your website at any time, day or night. That's why you'll want to make sure you can provide support when needed. With these kinds of chatting tools, you'll be able to offer customers 24/7 support.
You'll have several different options when it comes to support. You can have your chat tool connected to a help desk that will provide support at any time. Alternatively, you can create a chatbot that can provide answers to common questions.
It Can Increase Customer Loyalty
To run a successful business, you'll need to do more than attract new customers. You'll also need to take steps to build customer loyalty. If you're able to build a positive relationship with your customers, they'll continue to be your customers in the future.
With these kinds of chat features, you'll be able to provide stronger customer service, which means you'll have higher customer satisfaction overall. With these features, you'll be able to encourage customers to work with you again and again.
It's Highly Accessible
You won't want to make it difficult for your customers to get answers to questions or get support when they need it. If you have more limited support options, many of your customers will likely never utilize those options. Chat features are popular because they're so accessible.
You shouldn't make your customers jump through hoops to get assistance. Instead, you should make the process as easy as possible. Chat features can reduce frustration and provide a much better customer experience overall. Chat features are also highly convenient.
It's A Way To Give Customers More Options
Customers respond positively to choices. If you're providing support to customers, you won't want to give them just one option. Some customers won't stay on hold while they call your support line, and some customers won't want to wait for you to respond to an email.
Many customers prefer live chat over other support options, which is why you'll want to make sure you offer this option. If you offer audio video chat in addition to other types of chat features, your customers will have even more options available to them. Make sure your customers have access to the options that they want.
You'll Have Options
If you decide that you want to implement these kinds of features, you'll have many different options to choose from. You'll be able to compare different chat features and find the best ways to utilize these features.
In many cases, these features will be easy to introduce with the right framework. If you look at how other businesses have been using chat features, you'll better understand how your business should be using these features. You'll be able to explore your options and find the most effective solution.
As you can see, there are many benefits to utilizing chat SDK and video chat. It's becoming increasingly common for companies to use these kinds of features, which is why now is the right time for you to look into chat functionality and think about how you would use it on your site.