Top 5 Best Free Antivirus Software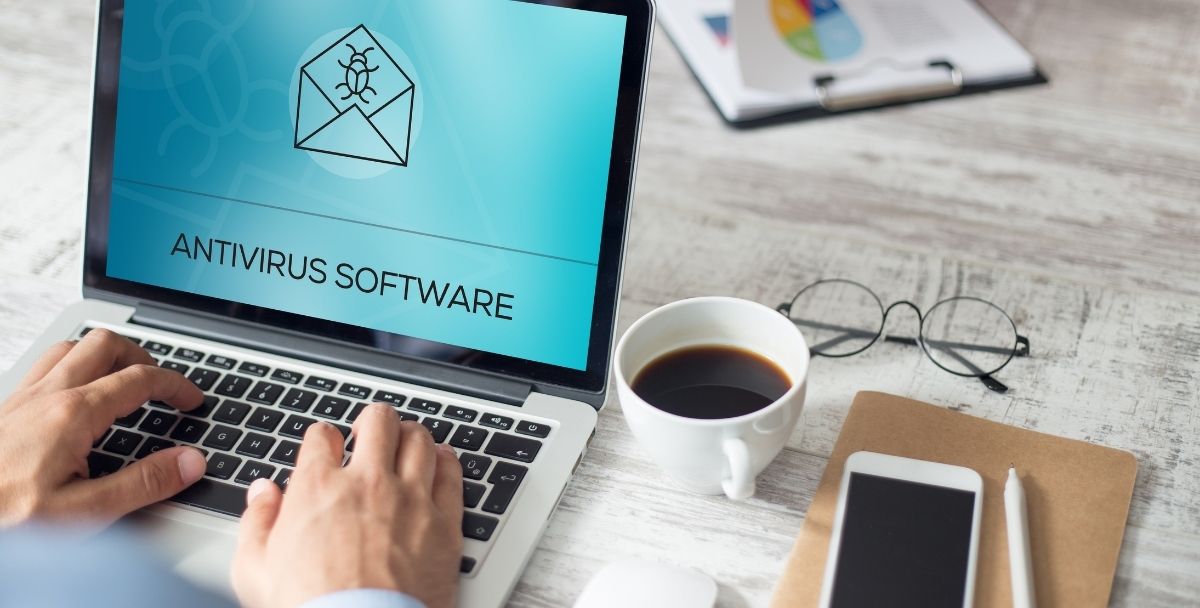 When the computer is being a jerk, these antiviruses will always work.
Thank you for reading this post, don't forget to subscribe!
Every computer user or running Windows needs to run one of these very best antivirus programs, even if that program happens to be a free antivirus program. Sure, paid antivirus programs offer you tons and a bonanza of features that go far beyond primary malware protection. But if you're anything like me, i.e., broke college students, you can benefit from these five best antivirus software.
But before jumping right into it, let's clear the very basic doubt out. Why do we exactly need antivirus software?
Antivirus software helps in protecting your computer against any sort of malware and cybercriminals. Antivirus software scans at data — web pages, files, software, applications — travelling over the network to your computer or laptop. It searches for known fulminations or threats and controls and observes all programs' behaviour, flagging, and suspicious behaviour. But what if you have not installed an antivirus and a virus attacks your computer? Here is the article via TechWhoop that will save you the trouble if you are looking for different ways to remove an already installed Virus from your laptop or computer.
Now once your devices are free of the virus here are the top 5 best free antivirus software, which will make your computer very secure and free from any sort of malware!
Norton Antivirus
Norton Antivirus aka the best free antivirus one can get for their computer. Let's dive in deep and get to know why Norton Antivirus is worth every penny. To begin with, Norton provides a guaranteeing 100% security from malware, identity theft, digital surveillance, phishing threats, and spyware— all without sending you annoying notifications or affecting the device's performance. Every plan grants you absolute protection against a broad range of online threats. Norton presents you with an almost absolute cybersecurity package for all types of customers, from its sturdy SONAR antivirus engine to its very popular parental Control feature.
Norton's five core features!
Device Security.

Cloud Backup.

Secure VPN.

Password Manager.

Parental Control
Kaspersky Anti-Virus
Kaspersky Anti-Virus is one of the world's most iconic free antivirus software that one can easily avail. Here are a few of the major reasons why Kaspersky Anti-Virus is absolutely the best and why millions trust it! Let's talk about Kaspersky in terms of virus and malware protection. Kaspersky happens to be one of the strongest out there. It also comes with some superior extra features, and it's really simple to use. It works smoothly, user friendly, and it's free! Sounds like a great treat to me!
Check out these features as well!
Quick, full, custom, and scheduled scans.

On-Screen Keyboard.

Cloud Protection.

Privacy Cleaner.

Vulnerability Scan
Windows Defender
How can one miss Windows Defender while talking about all the elitist-free antivirus? If you're looking for antivirus software that emphasizes cybersecurity and cybersecurity issues, this is the best antivirus software you can bless your computer with. Microsoft's Defender is pretty beneficial for detecting malware files, network-based and blocking exploits attacks, and flagging phishing sites. In addition, it gives you the added advantages of content filtering with strict parental controls, one of the best location tracking, and even usage limitations.
Here are some more reasons why you might like Windows Defender:
Real-time threat detection.

Firewall & network protection.

Protection against phishing sites.

System performance reports.

Hardware security.

Parental controls.
McAfee
McAfee is one of the most common names that keep on popping up whenever someone talks about antivirus software, so it's only that we talked about it as well!McAfee is packed with several security features and extra add-ons. It's very efficient at blocking most zero-day attacks and extensive malware. Plus, if you are willing to spend a little bit, purchasing the ten device Household plan is an amazing plan and adds great value for the price.
Reasons why we love McAfee:
Encrypted storage.

Home Network Security

Password manager.

Multi-device compatibility.
BitDefender.
Last but not the least, Bitdefender hands-down is one of the best antiviruses on the market. Its only motto is "continuous testing, continuous excellence, continuously innovating," which has directed it to consistently rank among other top antiviruses mentioned above if you are wondering. It's great for any operating system, especially Windows users, who can take advantage of all the advanced features and flexible pricing options.
Reasons why your computer needs BitDefender:
Real-time malware protection.

Anti-phishing protection.

System optimization.

File shredder.

Tracking link blocker.
These are the five major free antivirus software we love and recommend to everyone, be it you're a struggling college student, or maybe you've just opened up a start-up, or even better, due to these unsettling times, we are all hooked to our laptop. We have to save our computers or laptops by all means! Hence these top 5 free antivirus software can be pretty much regarded as the true knight in shining armor during these unsettling times. We hope you will enjoy this antivirus software as much as we do!