Thank You Coronavirus Helpers': Google Doodle Thanks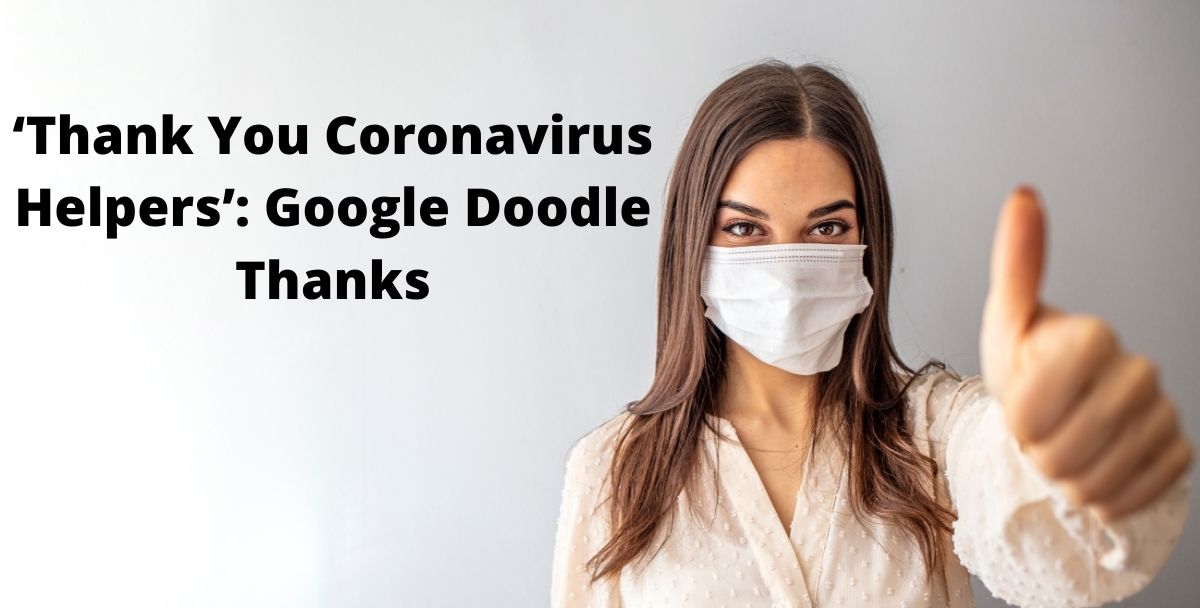 Google is one of the most trusted internet companies. It's hard to imagine life Google nowadays. The best thing about this company is they are always being creative with every feature. Google Doodle is one of those fascinating features. 'Thank You Coronavirus Helpers' doodle was one of the most loved creations of this company.
Thank you for reading this post, don't forget to subscribe!
The journey of this creative feature was quite interesting. In this article, we will discuss the behind story of Google Doodle and how this feature supports Covid-19 frontline workers. You will also find out what makes this feature by Google unique. Let's find out.
The Story behind Google Doodle
Did you know the founders of Google created doodle as a joke? Yes, it's true. The co-founders of Google, Sergey Brin, and Larry Page attended the Burning Man festival in 1998. They wanted to let their users know they are joining the festival.
Here comes this unique idea. These two Ph.D. students of Stanford University created an attractive doodle by replacing Google's second 'O' with the festival's logo. Basically, it was a stick figure that was resembling the Burning Man festival's logo.
Google created the next doddle after two years. Dennis Hwang, an intern of that company created the second doodle to celebrate Bastille Day on 14th July 2000. Later, Hwang became the chief designer of Google Doodle. He created around 50 doodles per year. He also designed various icons for Google's tracker.
Google Doodle is upgrading every year. The 'Thank You Coronavirus Helpers' doodle is one of the best creations of this company. However, we can't get the view counts as the company does not release it publicly. Although Google has hired some excellent engineers, designers, and artists for making unique doodles.
Why Google Doodle is Unique?
The doodle team is working hard to make more unique designs. Google releases attractive doodles on every special day including Christmas, Thanksgiving, Halloween, Valentine's Day, and more.
On the other hand, they also make customized doodles for a particular country. For example, you can get a special doodle for Diwali, Holi, Independence Day, and Republic day. Moreover, Google also honors special people on their birth anniversaries.
How Google Doodle is Supporting Coronavirus Helpers
As the world is dealing with the second wave of Covid-19, the search giant took a great step to support frontline workers. Google has created a special doodle to show gratitude towards all coronavirus helpers.
The doodle was for everyone who is fighting the Covid-19 war including doctors, nurses, emergency service workers, police officers, firefighters, farmers, drivers, delivery staff, grocery workers, and more.
The doodle had a unique style. The two 'O' of Google included all frontline workers. When someone hovers over the icon, he/she will get a message "To all coronavirus helpers, thank you."
This 'Thank You Coronavirus Helpers' doodle said "As COVID-19 continues to impact communities around the world, people are coming together to help one another now more than ever. We're launching a Doodle series to recognize and honor many of those on the front lines. Today, we'd like to say: To all coronavirus helpers, thank you."
This beautiful doodle got a positive response from people. The outreach of 'Thank You Coronavirus Helpers' is across various places including Canada, North America, South Africa, Morrocco, Senegal, Kenya, Philipines, Brazil, Saudi Arabia, India, Indonesia, Pakistan, Croatia, Japan, Italy, Ireland, France, Serbia and more.
Besides this, Google has created various customized doodles to support everyone. For example, a doodle was featuring researchers and the scientific community. Another one was dedicated to the people of the food industry as they helped by providing essentials.
Conclusion
During this pandemic, when everyone is struggling, this little gesture from Google can motive our frontline workers more. This 'Thank You Coronavirus Helpers' doodle series was loved by many people. This is why we can expect more beautiful doodles from this company in the future.