Top 10 Android Games to Download in 2021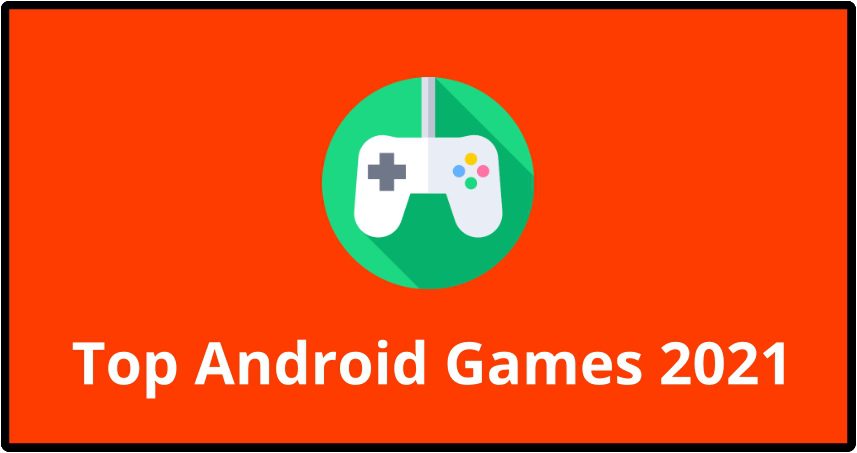 Android users are lucky in that they have the biggest mobile ecosystem at their fingertips. And, unlike their nearest rival who limits users to which devices they can use, Android users have a huge choice of different devices to choose from and over a million more apps. With over three million apps, the official Android app store is diverse, offering apps for anything you can think of and games to suit all preferences.
With the COVID-19 pandemic keeping people at home more and more these days, gaming is something we're increasingly turning to. After all, there's only so much Netflix you can watch, and only so long you can spend on social media, so it's no surprise that mobile gaming is now more popular than ever before. With such a huge choice of games, you wouldn't think it would be hard to find something to play, but it's that huge choice that makes it so tough. It can take hours to search through the store for a decent game, so much so that you can soon lose interest. You can try hundreds of free games before you find a really great one, or you can pay out good money for a paid or premium game, only to find it's a complete waste.
People mostly choose games based on others' recommendations, so that's what we're doing – recommending ten of the very best games in the official Android app store.
Top Ten Android Games for 2020
Everyone enjoys different types of games; after all, it would be pretty boring if we all like the same thing. Some people love to while away the time with a puzzle game; others like to get embroiled in RPGs and other battle games. We've listed ten cool games that we think you should at least look at, five paid and five free.
FREE:
These games are free to download and play, but some offer in-app purchases. You do not have to purchase these and can easily spend hours playing without parting with a single penny – you will have to put up with ads, though.
Call of Duty®: Mobile
There's no arguing that Call of Duty® is one of the most popular games, especially on game consoles. Now there is a mobile port, and it has everything the console versions have – smooth, gameplay, loads of action, and more. It supports the addition of physical controllers, has customizable on-screen controls if you prefer to use those, and loads more features. And, for a free game, it's an incredibly enjoyable FPS, offering hours and hours of fun. You can download this game from the HappyMod app store.
Mario Kart Tour
This one is for all you Mario fans. Even though Nintendo came under fire for the sheer number of microtransactions in this mobile port, it really isn't as bad as it's made out to be. It is an entertaining game that allows you to play against your friends with support for multiplayer online gaming. Yes, there are in-app purchases that offer you the chance to free new characters from the pipes, but you don't have to buy them, and you can have just as much fun for free. You can download this game using the LuckyPatcher app.
PUBG/PUBG Lite
Another incredibly popular game, PUBG, was an overnight success and to date has enjoyed well over 10 million downloads. A first-person shooter game, PUBG has simple game controls, and plenty of action, and the idea behind the game is simple too – survive. You are among 100 people parachute-dropped onto an island; from there, you are on your own as you battle to be the last person alive. Along the way, you take out your opposition while keeping yourself as safe as you can. Lot fallen players, find the weapons, vehicles, and other goodies hidden on the island and stay alive. Be warned, though; the longer you stay alive, the smaller the safe zone gets. Each game is short, sharp, furious, fun, and you need to have a strategy in mind and eyes in the back of your head to win. You can download this app from the ACMarket AppStore.
Vainglory
Vainglory is a top-rated multiplayer online battle arena (MOBA) game with an incredible cast of characters and one of the best MOBA game experiences.  Together with two teammates, you defend and attack along three lanes to be the victorious winner. It's a simple game with great performance and gives you more than 20 different characters to unlock as you play. You have the choice of playing against bots or humans, and this is one of the true freemium games, with none of the added irritations that come with freebies. You don't even have an energy bar, so there are no limits on how long you play for.
[Read more: What is content://com.android.browser.home/?]
Marvel: Contest of Champions
If you love watching Marvel movies, then you are going to enjoy this. Pit superheroes against villains, building an alliance with your friends, and fight to the bitter end. Your team is pitted against global alliances, and only the strongest and best teams can win. Create a strong team, choose the right superheroes and villains, and stop the destruction of the Marvel universe. Level your team up, get together to earn bonuses, and enjoy the game.
PAID:
While all of these games are in the paid category, some of them are premium games. If you have a GameClub subscription at $4.99 per month, some premium games are free, and there are none of the in-app purchases either – all in-app purchases and bonuses are included with the game.
The Escapists 2: Pocket Breakout – $6.99
The Escapists 2 comes from Team 17 and is a pixel-based, simple strategy game. First, you must use the built-in options to create a convict. Then plan your prison breakout. How you do it is entirely up to you, and you can play alone or team up with up to three others in a local multiplayer game. This version offers five new prisons, taking the total to thirteen and extending the fun even more. You can buy what you need to break out, barter for it, or even fight. Create the combinations you need to break out but make sure you don't make it obvious. Attend roll call, turn up for meals, go to your job, remain undetected while you go about figuring out your escape route. A cool prison sim, The Escapists 2 offers you a minimum of 30 hours of gameplay but, as the controls and text are small, it's probably best played on an Android tablet.
Doom – $4.99
One of the premium titles, Doom is one of the earliest first-person shooter games. All you have to do is prevent the demons from taking over, and you do that with lots of different weapons in this mobile port. What you don't get is external controller support, but the on-screen controls are intuitive, and it won't take you long to get used to them. 60fps is supported, and there are plenty of downloadable maps for free.
Space Grunts 2 – $4.99
If you loved playing  Space Grunts, then you will love this sequel. This is a card-based roguelike game where you build up your card collection and use them in the best way possible to take out your opponents. Every game is unique; generated from blocks, no two levels will ever be the same. You only use the cards you think will help you win each alien battle and, to keep things exciting, routes are generated randomly. This is a unique game, and each time you start a new one, it will be like playing a brand-new game.
Ordia – $3.99
A slingshot game, even better than Angry Birds is, Ordia is a premium game with no ads and no in-app purchases. It's a simple game; all you have to do is slingshot yourself from the start of the level to the end, but things are never straightforward. Along the way, you encounter obstacles, and the levels get progressively harder. A challenging game, yes, but an incredibly addictive one that will have you so frustrated at losing a level you'll keep on playing until you beat it.
Summer Catchers – $3.99
Our final game is another premium game with none of the in-ap purchases or irritating ads. An auto-runner game, Summer Catchers, was originally developed for the PC and was available via Steam. Now we have a mobile port, and it's a game very much like Alto's Adventures. Endless running games always have and always will be popular, and this one offers just that little bit more – a story, endless running, and lots of puzzles, a game guaranteed to keep you occupied for hours.
There you have it – ten of the very best games in eh official Android app store today. Half of them are free but offer in-app purchases, while the other half are paid, some of the premium games with no ads and no in-app purchases.
Try these games today and see what you think. They may even lead you to genres you didn't think you would like and never thought of playing before.