Top 10 Alternative App Stores for iPhone Users in 2021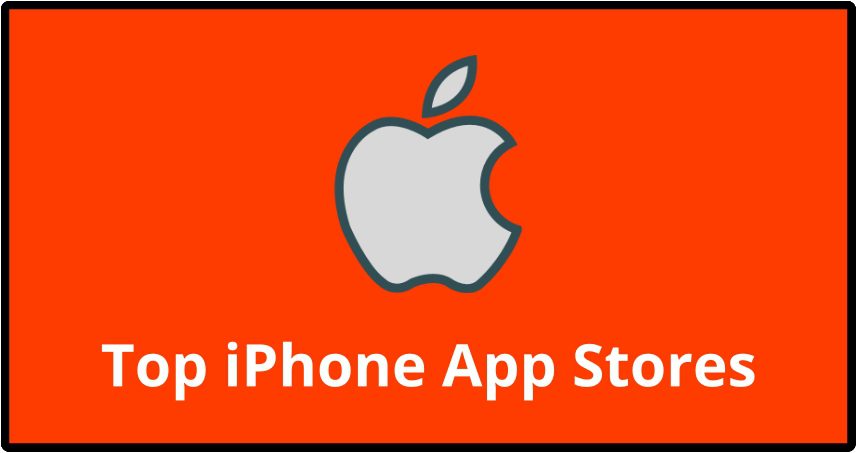 The iOS app store is a huge store, with almost two million apps and games to choose from. The iPad and iPhone have grown significantly in popularity over the last few years, not least because of the serious improvements made to the hardware, and that's made it easier to use more and more apps. With the official store, you can download just about any app or game you want, but not all are free. You will find that some of the freebies are better than the paid apps, and some of the paid apps really haven't earned their price tag. Add to that the in-app purchases, and you can soon find yourself paying an awful lot of money.
Thank you for reading this post, don't forget to subscribe!
What about the developers, though? Surely with an app store like this at their disposal, they've nothing to worry about. Wrong. If anything, the developers struggle far more than the end-user does. After all, all you have to do is find an app and download it. The developer has to pay Apple for the privilege of adding apps to the store, and then they have to go through the struggle of actually getting their apps approved. That can take more than one attempt.
Then there are the geo-restrictions that affect the end-user in that they cant download and use all apps and games, and the developer in that their market is restricted.  Add to that the sheer amount of competition they face, and you can see why they have such a hard time.
As with everything, though, there is always an upside, and here it comes in the form of alternative app stores to help the developers and the end-user.  Both now have a greater choice of app stores to upload and download apps from, and there are quite a few to choose from. Later we'll be looking at the ten best ones.
Top 10 Alternative iOS App Stores
For many iOS users, the thought of using an app store other than the official one wouldn't occur to them, and much of that is down to two things – first, they don't know these app stores exist and, second, many believe that you need to jailbreak to use them. That would have been true not so long back but not anymore; all ten of the alternative stores mentioned below can easily be used with no jailbreak. They are all safe, all legal to use, and all offer users and developers alike cool alternatives to what they are used to.
These stores are in two categories to help you out – those offering an experience similar to the official store and those offering only unofficial content.
[Read More: Tips to Make Mac Perform Faster]
App Stores  Similar to the iOS App Store
Opera Mobile App Store
Launched in 2011, Opera Mobile Store is cross-platform, but it offers iOS users and developers plenty of options. More than 170,000 games and apps for users to choose from, some paid and some free, and developers will find it much easier to upload their apps and promote them. With over 100,000 visitors every month and support for more than 7500 devices, it has proved to be a prevalent choice.
AppZoom
AppZoom is around 10 years old and is a popular platform for testing apps, with thousands of apps submitted to the store over the years. That number frequently grows as more apps are added, and regular updates ensure the users have a great app experience. Developers can easily add their apps to the store, but all apps are tested for exploits and viruses before being admitted. Developers can be sure they are submitting safe apps, and users can download whatever they want in complete safety. Four million people visit AppZoom every month, and users will find plenty of app reviews, and there are loads of developers ready to assist with any issues that may arise.
GetJar
GetJar has also been around for some time, launched by IIja Laurs in 2004 as an independent testing platform and app store. It now has full backing from Accel Partners and Tiger Global Management and offers users more than a million apps and games to download. Everything is in useful categories, and filters help you easily find what you want. As well as standard apps, GetJar also offers come tweaked and modified apps and games.
 BuildStore
BuildStore allows you to sideload tweaked apps and games to your iOS device. It is a safe and trustworthy store which constantly updated with new apps every month
NexVa
Another cross-platform app store, NexVa, provides for both users and developers. There are plenty of games and apps for the user, each complete with screenshots, a full description, app ratings, reviews, and it tells you which platforms are supported. For the developer, things really stand out. NexVa offers a great choice of white label products, and the store is ideally suited for use with affiliates to use CPI models and advertising to drive traffic.
Appland
Appland is another store aimed at developers, providing a fantastic platform to push their apps to international markets. These are markets the developers may have struggled to reach through the official app store, such as parts of the USA, Mexico, Iraq, Iran, Bangladesh, and more. Developers can even set their own app stores up using the platform, as well as subscription clubs. The app is still being improved, though, as the app and revenue distribution model aren't great right now. However, they do have excellent customer service, which counts for a lot.
App Stores Offering Unofficial Content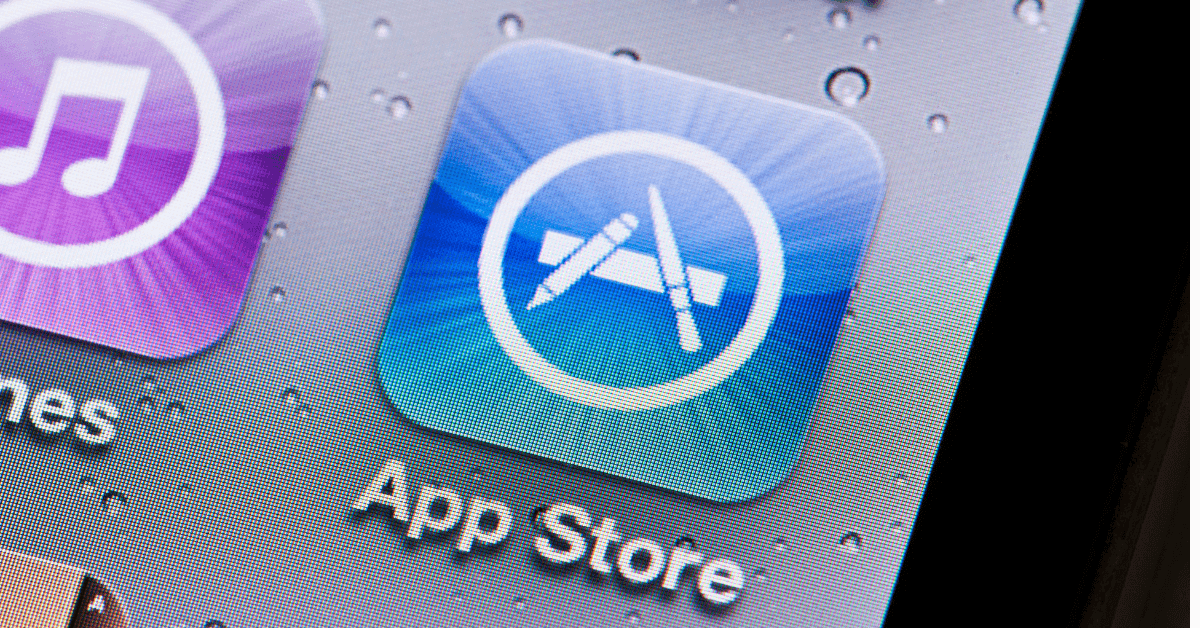 TopStore
TopStore is a popular unofficial app store, offering users a huge choice of modified apps and games, some Cydia tweaks, game emulators, and a whole heap more. You can use it completely free, but you also have the choice of a VIP version. You can access more content for one small payment, faster downloads, an ad-free experience, and more. On both the free and VIP stores, you get a great choice of ++ apps, streaming apps, and screen recorders too.
AppCake
AppCake is a bit different from other unofficial stores. Here, you can download IPA files that Apple will not sign; the app signs them from you, allowing you to have them on your device. There's a huge choice of files in the app, but you also have the freedom to find and download IPA files from the internet and sideload them using the app store – do only use reputable sources, though. Otherwise, the file won't be allowed.
AppValley
A top-rated store, AppValley was among the original third-party stores to be released. At first, it was a Cydia alternative, but it didn't take long for people to start using it as an alternative to the iOS app store. It offers thousands of unofficial tweaked and modded apps and games, emulators, movie apps, screen recorders, some Cydia tweaks, and much more. And developers can easily submit their apps to the platform for inclusion.
CokernutX
With over a million unofficial games and apps, CokernutX is a new store but fast catching up to the others. Most of the content has been tweaked or modified in some way, and everything is completely free. There are even a couple of popular jailbreaks on offer too.
TutuApp
TutuApp was the first unofficial store to be released, originally via Cydia. Now everyone can use it, and it's proving a popular alternative to the official app store. It has thousands of modified and tweaked apps and games, Cydia tweaks, and more, and it's all free. Developers can submit their apps to the platform very easily.
Give these ten alternative app stores a try; you might find your new favorite go-to app sore right here in this list.
How Do Alternative App Stores Benefit You?
In many ways. First off, end-users get to download apps they can't always get from the official app store, and developers get some alternative stores that can help them widen their market and increase their potential revenue. Some apps allow the developers to submit apps for free; others charge much reduced prices and much better advertising.
Geo-restrictions are removed, some stores offer only unofficial content for free, and others offer better prices on paid apps. All of them are giving Apple a run for its money, and some have even overtaken it in the popularity stakes.
Advantages of Using Alternative App Stores
Neither end-users nor developers can afford to turn away from these stores, given the features they offer:
Developers get cheaper or free app submissions.
Advertising is cheaper and far superior; in many cases, promotion models are also much better, making it easier for the developers to get their apps onto the Recommended lists and in front of many more people.
A wider audience means more revenue streams and markets developers had previously been unable to target.
Users get a great choice of stores to download their apps from, no longer limited to just one store. And most don't ask for your credit card or bank details either and don't store any real information about you.
Some app stores offer all their content completely free.
Some offer only tweaked and modified apps and games that are not allowed in the official app store.
Geo-restrictions are removed, making more apps available to more people.
So, with all those cool features, let's see these ten alternative app stores.