7 Reasons Why You Should Switch Your Business to Mobile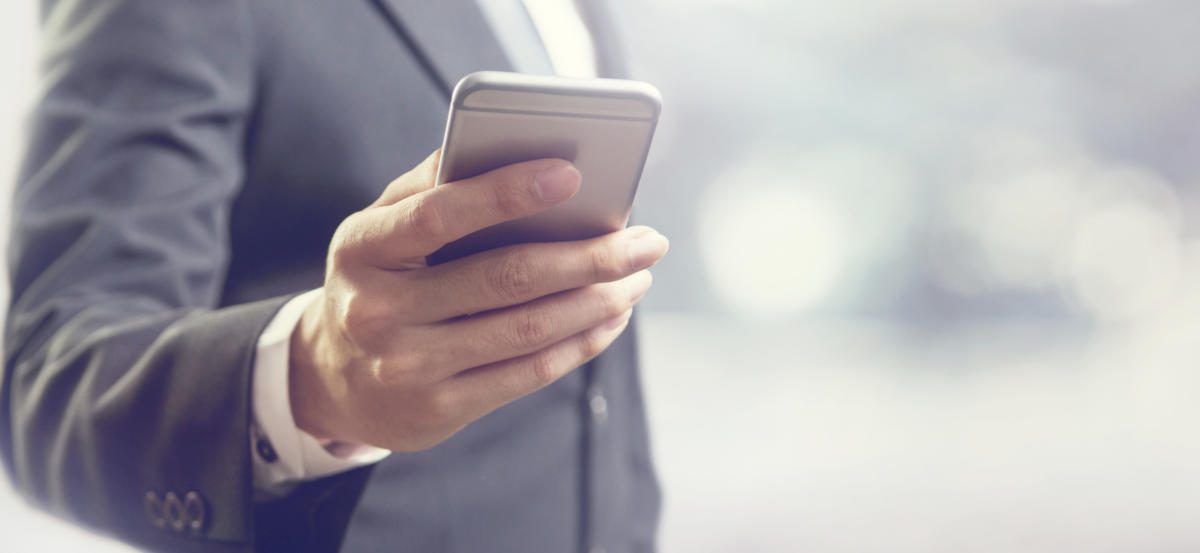 These days, there is very little you can't do with a smartphone. Android and Apple devices dominate the market. Almost everyone has a smartphone these days. In fact, people have access to smartphones more than desktop or laptop computers. Smartphones are intuitive and easy to use, making them the perfect mobile device. Smartphones in their own right are very powerful computers. Some even have proprietary AI in them that help them learn. Your smartphone can manage everything from buying Optimum Internet Plans to paying utility bills. So why has the business world been so slow to adopt them?
Thank you for reading this post, don't forget to subscribe!
7 Reasons Why You Should Switch Your Business to Mobile
There's a lot you can do on a smartphone in your personal life. But if you are an entrepreneur, you should know you can just as easily take care of business on the same smartphone as well. Small business owners are always on the move. It is inconvenient and uncomfortable to lug around a laptop with you everywhere. But that's a good thing! As a small business owner, you are more flexible than your larger counterparts. You don't rely heavily on legacy computer systems. Instead, most of your heavy lifting is done by cloud services.
Smartphone apps, for the most part, are more intuitive and user-friendly versions of PC software. There's are multiple apps for just about any small business function you could name. You can manage your bookkeeping, invoices, payroll, contract drafts, e-signatures and even payments on a smartphone. Smartphones are the perfect companion for the entrepreneur always on the move for new opportunities. Mobile security has also improved significantly like fingerprint and facial recognition. While not every business can completely go mobile, there are still some solid arguments in favor of it. Here are seven reasons that might help you decide to go mobile:
You can create better presentations
You can easily type long documents and emails
You can easily edit documents in real time
You can manage marketing campaigns better
You can edit photos and videos intuitively
You can collaborate conveniently
You get strong security
Let's examine each reason in detail below.
You Can Create Better Presentations
Thanks to better software, graphics, and screens, it is very easy to make a graphic presentation for a business pitch. And you don't need to display it on your phone screen either. Use an HDMI cable to plug in your android phone into any modern TV. Or you can use a Lightning Digital AV adapter if you have an iPhone. The point is your presentations are not limited to your phone. You can even cast on a Smart TV or Apple TV or a Chromecast device.
You Can Easily Type Long Documents and Emails
Typing out long emails, documents and contracts on a phone are not much of a problem for young people. But you can make the job even easier for yourself with a budget Bluetooth mini-keyboard. Since you're going mobile, a Bluetooth keyboard helps you type out communications even while on the go. You don't need a space to set up your laptop or Mac Book.
You Can Easily Edit Documents in Real Time
Creating documents and spreadsheets as well as editing them is very easy on a smartphone. There are apps for the same software you use in real life like Google Docs, G Suite, Microsoft Office, and others. You can easily make quick updates and changes to your documents with a few taps. But you can also make use of that Bluetooth keyboard to make longer edits.
You Can Manage Marketing Campaigns Better
You can manage your marketing strategy literally from the palm of your hand. You can create email campaigns on the go, and make sure you're getting your message out there. Popular email service software like MailChimp have excellent apps for both Android and iOS to help you go mobile.
You Can Edit Photos and Videos Intuitively
Many experts argue it is actually easier to edit visuals on a smartphone. This is because the sense of touch is one of our primary instincts. Editing photos and videos on smartphones may be more effective than their computer counterparts. There are a number of excellent photo editing apps like Snapseed, Lightroom Mobile, Photoshop Touch, and more. You can also find on-the-go video editing tools like Magisto, iMovies, and Adobe Premiere Clip that more than get the job done.
You Can Collaborate Conveniently
Whether you're looking to collaborate over the video, voice or instant messaging, modern smartphones can handle it. Skype for Business, Apple's Facetime and Slack are some of the best options for remote collaboration. Most teams these days have remote employees. Smartphones make it easier for you to communicate and manage them effectively.
You Get Strong Security
Let's face it. You could lose, break, or have your smartphone stolen anytime. This makes it somewhat riskier as a business tool. But not if you take certain precautionary measures. Contact your carrier's center like Optimum customer support (1-866-977-8129) as soon as you lose your phone. Set a biometric or facial recognition lock on your phone. This can prevent even the most determined hackers from getting to your information. You can also use several cloud services to back up and store the business data on your phone safely.