ZuluTrade Review – Leverage the Social Trading Technique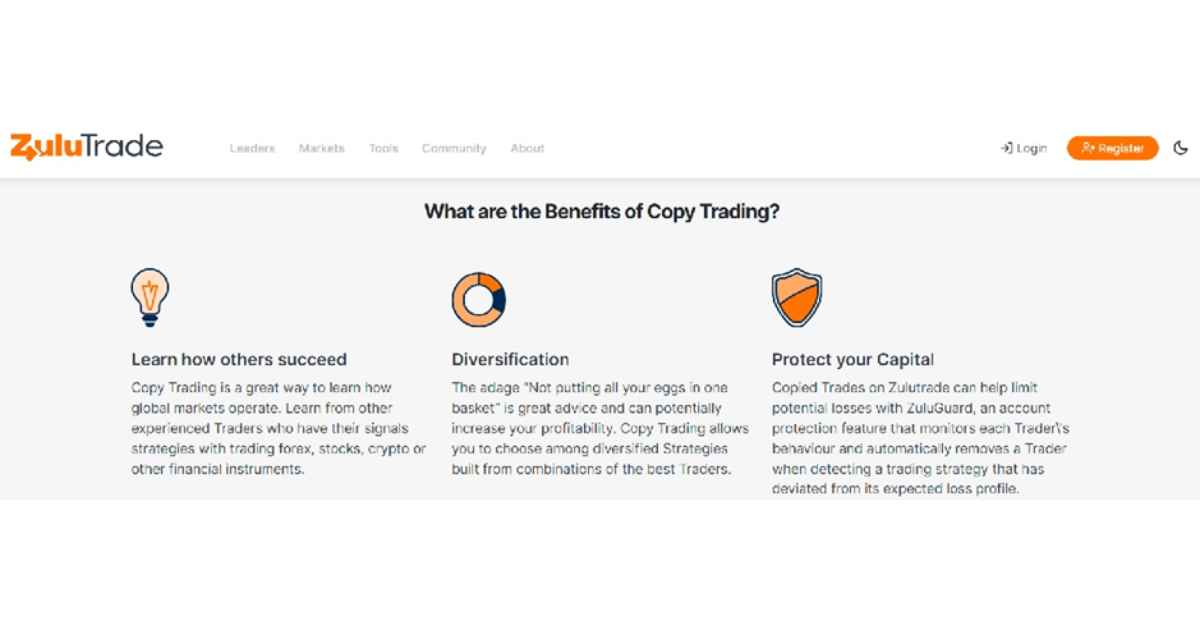 Social trading is the talk of the town. It is a technique that allows investors to replicate the proven strategies of leaders in different marketplaces and make quick profits through it. While this might sound like an easy thing, it is important that you have the right copy trading platform by your side. This way, you can connect with the right leaders to make the most out of your efforts. With this ZuluTrade review, you don't have to go too far to find a robust trading platform.
Thank you for reading this post, don't forget to subscribe!
The wide spectrum of trading tools and amazing features help it stand out from other copy trading platforms available in the market. Keep on reading to learn about the top features that this platform has to offer.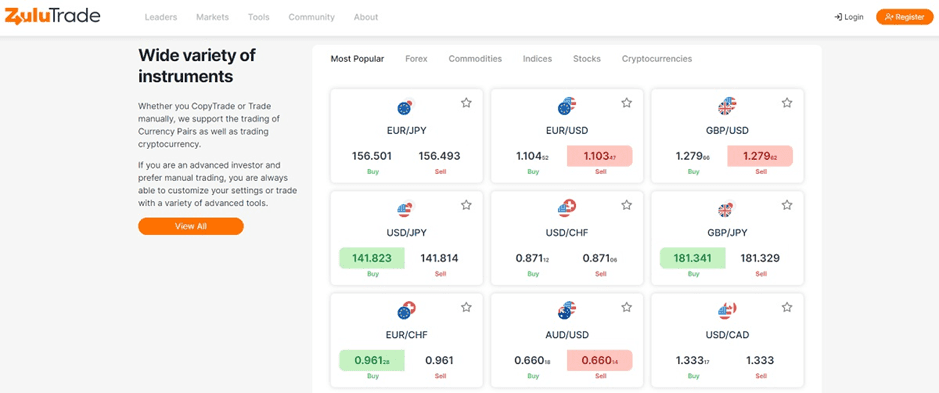 Impressive Interface and Easy Sign-Up Process
The first thing that I noticed when I reached the ZuluTrade copy trading platform is that it allows you to sign up with it in just a few minutes. There are no long forms or hectic procedures that you have to go through to create an account. You can provide a few basic details, such as your name, number, email address, etc., and it would allow you to create an account without any hassle.
After you log in, you can then easily navigate through the various features that it has to offer. The impressive user interface is quite easy to use. So even if you don't have a better grip over using any online platform, you would still be able to manage through the trading efforts.
A Vast Majority of Trading Instruments to Choose From
Another great thing about the ZuluTrade copy trading platform is that it allows investors to check out the vast range of trading instruments by partnering with various brokers.. It is never a wise decision to put all your eggs in a single basket. This idiom sits perfectly with the situation that you come across for your online trading efforts. Ideally, you need to invest in different assets to mitigate the risks associated with these highly volatile marketplaces.
And that is something that the ZuluTrade copy trading platform can assist you with. You can get the various instruments at your disposal to easily invest in. From forex trading to stocks and a lot more, you can get everything in a single place. It allows you to diversify your portfolio and then manage all your holdings in a single place.
Socializing Features to Get in Touch with Leaders and Fellow Investors
Connecting with leaders would allow you to copy their trades and ensure that you can learn about the features and techniques that they have used. But the ZuluTrade social trade platform goes a step beyond that. You can engage with other investors on the platform. It has a community where investors can come together and then share their ideas accordingly. 
They can talk about different topics that can help you learn and increase your financial knowledge. Furthermore, it also provides you with the opportunity to learn about the things happening in the market. The marketplaces for online assets are influenced by market sentiments and changing factors. Therefore, it is important to know all the updates about the market to make the right decisions in a timely manner.
Learning Resources According to Your Needs
Last but not least, I want to add that the learning resources and educational material that you can get from the ZuluTrade copy trading platform allow you to increase your understanding of the market dynamics. It would allow you to increase your understanding of the financial markets and how they operate. As a result, you would be able to make the right trading decisions without going through a lot of trouble. The platform has a blog section to help you expand your trading knowledge. It covers a wide range of topics, catering to traders of all experience levels.
In addition to that, you can also get guides that can help you with trading efforts. The ZuluTrade copy trading platform also gives you a comprehensive idea about how to leverage its features and make the most out of it. All in all, you can get everything you need from a single place. 

Final Words
Here is a quick summary of this ZuluTrade review. The platform allows you to connect with various leaders in the market through which you can replicate their trading strategies. Furthermore, it provides you with the relevant trading tools and signals to ensure that you take the right steps. Additionally, you can get a streamlined experience from this platform because of the user-friendly interface and amazing UX/UI design. All these things make the ZuluTrade copy trading platform an ideal choice for investors at all levels. And I believe you should give it a try at least once.