The Best Working from Home Practices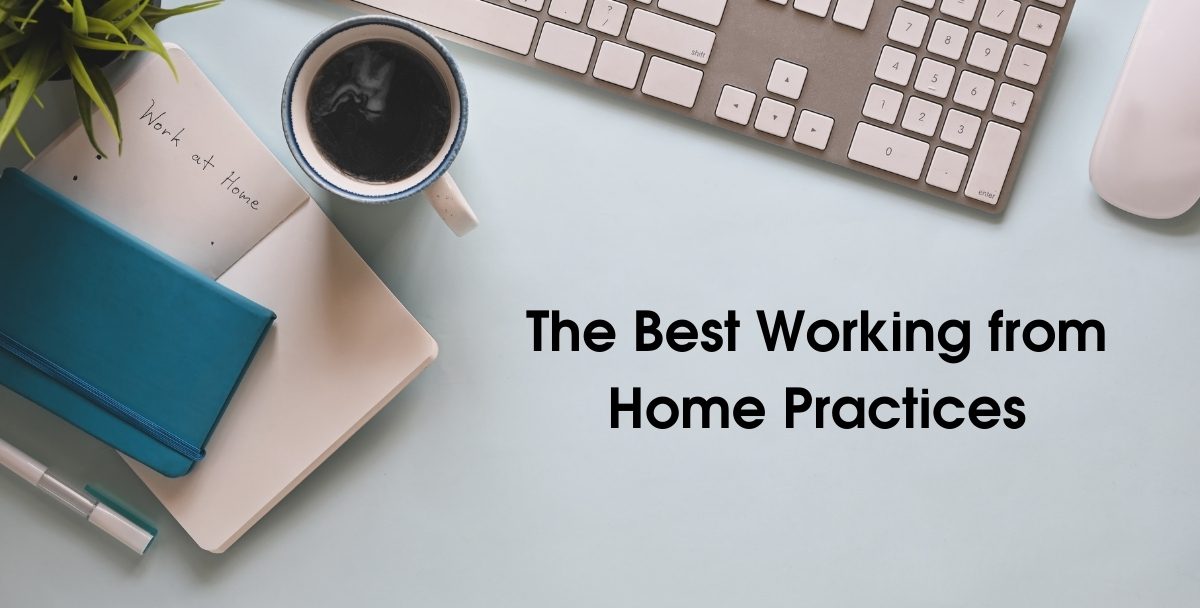 Whether you are a business owner or an employee, you have likely experienced a radical transformation in your working environment. It has, understandably, been very hard for people to adapt to working from home. While you expect a certain grace period as people adapt to the transition, if productivity and efficiency continue to be affected, so will the health of businesses. The list below offers advice on working from home, to ensure that employees can maintain the same levels of efficiency and productivity as they would in the office.
Thank you for reading this post, don't forget to subscribe!
Invest in Working from Home Tools
The best way to ensure staff are able to work as normal is to invest in working from home tools. Working from home technology facilitates everything from communication to collaboration. It is vital that businesses invest in working from home tools, as those that do not are failing to provide employees with everything they need to work effectively.
Set a Schedule
Writing a daily schedule is important for many reasons. Firstly, taking the time to write down a plan for the day is one of the best ways to stay organized and motivated. Secondly, setting yourself a schedule can benefit your mental health. Studies have found that when adults are deprived of their social networks, they experience increased feelings of depression, anxiety, fatigue, and sleep disturbances. 
Setting and sticking to a schedule can act as a form of behavioral activation to help people deal with their mental health issues. If you are a business owner or manager, it is important that you encourage staff to set personal schedules but remain sympathetic to their personal circumstances. Staff with children working from home will experience increased challenges, which should be reflected in their schedule.
Have a Dedicated Working Zone
Having a dedicated working space can be very helpful. This space does not have to be an entire room; in fact, even just setting up a corner of the kitchen table is better than nothing. If possible, this space should be quiet and undisturbed. Having an area dedicated to work will help you to remain motivated and resist distractions. When you only use your workspace during working hours, it sends a signal to your brain that it is time to concentrate, so if possible, avoid using this space when you are not working.
Make Time to Move
Even if you didn't normally walk to work in the mornings, you were likely moving around a lot more than you are when working from home. For example, walking to the train in the morning, walking around the office to talk to a colleague, or walking to a café on your lunch break, are all examples of movements workers make without even realizing.
The body and the brain are intrinsically connected, so to ensure that you remain energized, focused, and happy, it is important you remember to move your body. While taking regular exercise is important for your health, you don't need to go for a run every day. Even the smallest movements will benefit you. Standing increases blood flow to the brain delivering the oxygen and nutrients it needs for optimal performance. Studies have linked standing to improved memory and recall, better concentration, energy levels and enhanced neurogenesis.