Why Parents Should Keep A Check On Their Child During Lockdown?
As we all know that tough times require tough measures. And currently, we are going through a difficult period because of this pandemic. We all are locked down in our homes because of this global pandemic. Although it is for our safety it still is very difficult and tough. To stay at home continuously for days can be a boring thing.
Thank you for reading this post, don't forget to subscribe!
However, there are always two sides to a coin and there are advantages also of this lockdown. After a very long period of time, people are finally getting a chance to stay home and enjoy this time with their family. Everyone is doing a lot of new and interesting things to keep themselves busy and occupied. But not everyone is busy doing extra things like painting, cooking, blogging, etc, some are working from home also. The main problem is with kids as they are at home with nothing much to do and this leads to the more and more usage of mobiles, computers, and the internet. This really affects the kids in a harmful way and they should be kept safe and protected from it. A Parental Control App can be useful to keep an eye on the children and protect them.
Why Parents Should Keep A Check On Their child
Parents should focus more on how to keep their kids away from phones and the internet and discuss its harmful effects with them. Your kids must be aware of the threats that they are facing. As a parent, it is your responsibility to keep them safe and encourage them in doing other works which can be helpful for them like reading, drawing, learning new things, etc. The role of parents is very important in this case because they will be staying with their kids for the whole day so they must keep their children engaged. When they will be focused on other works then they won't be distracted easily and will eventually stay safe.
There might be many scenarios whereas a parent you will be on your phones and computers for a longer period of time. Seeing you on your mobiles, your kids will also do the same and you won't be able to stop because you are busy in your work and that is why you will not be able to give proper attention to them. So, try to avoid the continuous usage of phones. Parents can spend more time with their kids, which they were not able to do before because everyone was busy in their day to day life. This is the perfect chance for parents to know their kids and get closer to them.
With continuous usage of the internet, your kid is getting exposed to a lot of online threats like cyberbullying, cyber predators, malware downloads, scams, etc. Parents must keep an eye on their kids and should make them aware of password manager technology as kids' safety is the topmost priority of any parent. These threats should not be taken lightly, because they can have a huge impact on the minds of the kids for their whole life. It is difficult to overcome these threats on your own, you must discuss this with kids and find a solution. Because it is important that they know what they are dealing with and what will be the consequences of it.
child during lockdown
It becomes important to keep an eye on the kids for their safety. After all the discussion, if kids still don't understand and keep on using the phones and the internet then parents must take some strict measures in order to keep kids safe. One of the best steps that can be taken is the use of parental control apps. It will ensure the safety of your kid and parents won't have to keep a constant eye on them. The parental control app comes with a lot of features and functionalities. With the help of a parental control app, you can monitor the internet of your kid. You can see the websites that your kids visit and also its frequency along with date and time. If you find any harmful site then you can also block those sites so that your kid won't be able to access them. It allows you to filter the content, which you think is not appropriate for kids. Also, check the amount of time spent by the kids online and set a time limit for the usage of phones and computers. There are numerous features apart from this, which can help you in keeping the kids safe from various threats online.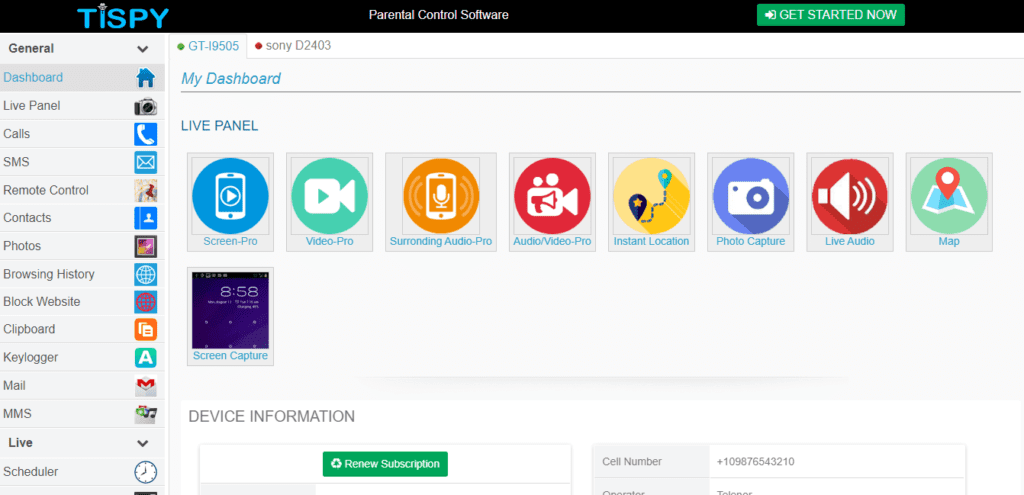 In this difficult period where we are dealing with a global pandemic, we must not ignore the other threats also that are dangerous for children. Everyone is locked down in their home and kids are completely free at the moment and this causes them to continuously use the internet. This is the time for parents to take responsibility and stay attentive to protect the kids from every threat that they are exposed to by using the internet like scams, malware, cyberbullying, etc. Parental control apps are one of the best solutions to overcome this issue easily.