The Ultimate Guide to White Label SOC Services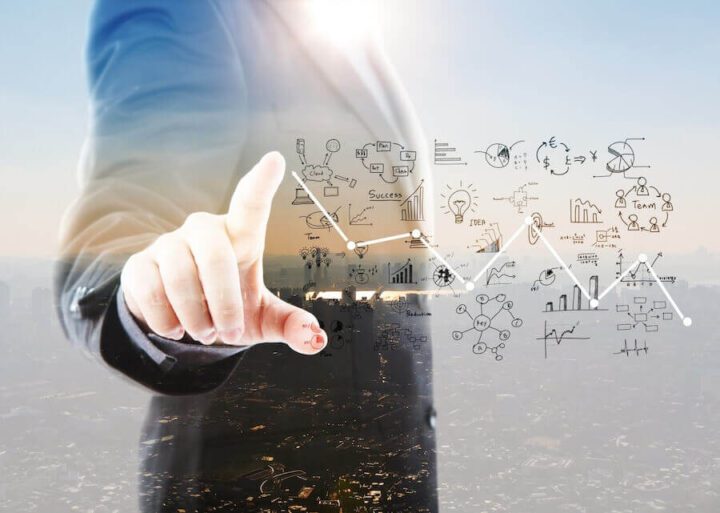 With the number of cyber-attacks increasing at an incredible rate daily, traditional IT security approaches are not working for IT businesses anymore. As per a market report, 40 percent of the respondents reported higher risks from remote devices, and 50 percent maintain a centralized information security team. For those IT businesses that have or don't have a centralized IT security team, white label SOC services offer the best option.
Thank you for reading this post, don't forget to subscribe!
In today's post, we will read about
What are white label SOC services
What do they help with
What are the benefits they offer
Let's start with a summary of what white label SOC services are.
An Intro to White Label SOC Services
Security Operations Center (SOC) collectively refers to a team of IT security specialists, technology, and processes responsible for protecting an organization against cybersecurity incidents.
A white label SOC team's task is to monitor, identify, analyze, investigate and respond to cyber threats while the IT business owners focus on their core business activities. They continuously examine things like
Networks
Servers
Devices
Operation systems
Applications
Databases and more.
The SOC is responsible for maintaining a robust security posture for an organization as per its overall cybersecurity strategy. They work round-the-clock to ensure that no damage comes to the company and, ultimately, to an IT business's client data.
Areas Taken Care of by White Label SOC Services
When a company outsources its cybersecurity management to a reputed firm providing white label SOC services, they make the company a central hub that acts as a correlation point where every security incident is logged and examined for the threat it poses.
With a preventive approach, a white label SOC firm handles the following tasks for an IT business.
1. Assessing Available Inventory
A white label SOC team's first task is to identify the assets available to a company. That not only includes taking stock of the equipment but the security tools and applications as well.
They gain a comprehensive view of the business's threat landscape, including devices and applications of the company and any third-party services. They then employ cybersecurity measures to prevent workflow disruptions.
2. Proactive Monitoring and Maintenance
Having the most advanced cybersecurity infrastructure does not guarantee protection from cyber threats. A white label SOC team's preventive cybersecurity strategies, such as SIEM (Security Information and Event Management) or XDR (Extended Detection and Response), keep malicious entities at bay.
They do so by conducting cybersecurity training sessions and simulated attacks, updating firewalls, and anti-virus software, patching vulnerabilities, and creating a disaster recovery roadmap.
3. Ranking Management of Alerts
Not all alerts pose an equal amount of threat to your IT business. White label SOC services prioritize potential threats in order of the amount of security risk they pose.
4. Response and Recovery
A white label SOC team acts as the first responder when a security incident is confirmed. They jump into action by isolating affected endpoints, terminating harmful processes, deleting malicious files, etc., to mitigate the damage.
However, there is a possibility that some areas might still be affected. In such cases, the SOC will start the recovery process to ensure that the network returns to its state before the cyber-attack.
5. Industry Compliance
A resilient cybersecurity posture of an organization is made up of state-of-the-art security practices implemented by the white label SOC team and compliance regulations as necessitated by the governing bodies.
White label firms ensure that the cybersecurity infrastructure they deploy for IT businesses is in compliance with regulations such as GDPR, NIST, HIPAA, and PCI DSS. This helps safeguard sensitive company data and shields the organization from reputational damage and legal challenges resulting from a data breach.
Advantages Offered by White Label SOC Services
There are some default benefits that come when an organization partners with a firm providing white label SOC services. Let's take a look at some of them.
Filling the skill gap – Small and medium-sized businesses (SMBs) often find themselves without the required resources to protect their business from sophisticated and intricate cyber threats. Skilled personnel that are a part of white label SOC firms respond to threats rapidly and in an effective manner with a quality on par with enterprise-level security.
Augmenting efficiency and productivity – As they filter out the false positives from the threat alerts that actually pose a security risk, they increase the efficiency of the IT security team. This allows the team to focus on actual incidents.
Tapering down unnecessary costs – Cybersecurity tools and processes that are disconnected from each other contribute to rising organizational expenses without generating any real value. A white label SOC firm enables streamlined security operations without complexities in management.
Minimal downtime – Since a white label SOC's foundation is proactive management, it helps prevent potential security incidents by executing an intuitive security blueprint, thus minimizing downtime.
Customer satisfaction – Which IT business wouldn't be happy if its network and devices were safe and secure? This ensures that its clients' devices are safe from the sabotaging attempts of malicious actors, resulting in a higher customer satisfaction rate over the long run.
Concluding Thoughts
Starting a small IT business is challenging but maintaining the quality of services it delivers is even more challenging. It would be unwise to think that your business is not under threat just because you have a small business, and most people are unaware.
Partnering with a firm that provides white label SOC services is becoming an obvious choice with each passing day. Thwart the malicious attempts on your business with the help of solutions offered by white label SOC firms.