Where Should You Stay in Ibiza For Your Holidays?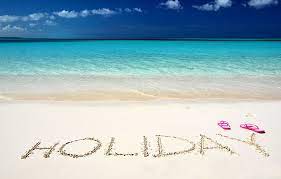 Its brilliant turquoise sea, its breathtaking landscapes, and its vibrant lifestyle make it a very popular destination for tourists. Ibiza has become an ideal investment opportunity due to the growing demand for holiday accommodations.
Thank you for reading this post, don't forget to subscribe!
Place of Stay
Ibiza villas nightlife is best experienced by staying in San Antonio, which is located right in the center of the city. Although San An has a lot of hotels, there aren't many quality holiday villas since it is an urban area. It is necessary to look at the smaller settlements that surround the main holiday resorts, such as San Antonio, Ibiza Town and Es Cana, if you are looking for the best villas in Ibiza. The most interesting and luxurious villas are found in these smaller settlements.
You shouldn't rule out staying outside the town if you are visiting Ibiza for the nightlife. In Ibiza, you can rarely get anywhere without a 10 euro cab or a quick drive in a car, including the best clubs and bars, which aren't all in the same area.
A trip to Ibiza is complete without experiencing the famous sunsets from the Sun Set strip, one of the most popular tourist attractions in the island. In the center of San Antonio you can find the West End, if you prefer to party. In contrast, if you prefer to relax while you are on holiday in Ibiza then Ibiza Town is the place for you.
Cost
In hotels you usually only pay for one room, not a whole house, so they are cheaper than villas. In reality, though, the actual cost is probably higher when you take into account the additional costs of living in a hotel, such as things you would not normally spend money on when you were at home. Every aspect of life costs money: food, drinks, entertainment, and day trips. Many of these costs can be reduced by renting a villa in Ibiza. If you cook your own meals, it is much cheaper than eating out at a restaurant.
You have only one real option if you want a cheap last-minute holiday to Ibiza in the near future. You should compare the relative price of a mid-priced hotel-based package holiday with the price of an alternative accommodation instead, such as a villa rental.
Accommodations
The swimming pool at a hotel is usually shared by all guests. The hotels in Ibiza tend to have games rooms for kids, like volleyball and 5 a side football fields. There may also be a bar and a restaurant within your hotel depending on the type of board you receive.
The only disadvantage of a villa is the lack of a restaurant, however the benefit of having your own kitchen and providing your own bar at the supermarket is extremely cheap compared to those of hotels. Furthermore, most villas in Ibiza provide private swimming pools, numerous living spaces, barbecues, and dining areas indoors and outdoors.
Experiential
There is nothing like holidays to give you a better experience than you would have at home. A hotel should be a pleasant place to stay, particularly when you pay handsomely for your holiday. Holidaymakers in Ibiza hotels leave having had a great experience, and hotels in the island have a positive reputation. Nevertheless, hotel holidays can be stressful by their nature, particularly for families with young children or large groups of travelers.
As a result, you might not be able to get a sun lounger or wait in line at the bar at all times if there are hundreds of other hotel guests with you! Generally, not a big deal, but these are the kinds of little annoyances the rental of a villa can eliminate.
It is much more relaxing to spend time in a villa because you have more privacy and freedom. In a villa, you would not get the sort of experience you would get in a hotel geared more towards clubbing and holiday activities where you would meet new people go on organized excursions and attend parties. The best option for you on your Ibiza holiday may still be to stay at a hotel if that is what you're interested in.