What is HCI and how could it benefit businesses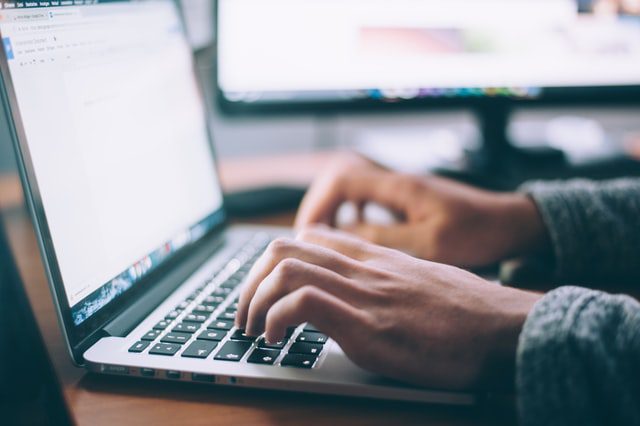 Does your business thrive for a solution that includes networking, storage, servers and more? Hyperconverged infrastructure (HCI) might be the answer!
Thank you for reading this post, don't forget to subscribe!
Today's IT needs are changing, and so are businesses that must adapt their systems accordingly. But it is easier said than done to keep up with the rapid advancements in technology and the amount of data circulating in an organisation. Entrepreneurs need more and more time to keep it all straight. While it's encouraging that they struggle to push their businesses forward, they could one day realise that relying on traditional IT solutions is no longer efficient.
Hopefully, hyperconverged infrastructure is designed to meet companies' current and future needs, but first, it would be helpful to explain what it is all about, so read on:
The basics of HCI
Before digging into the subject, let us define HCI – hyperconverged infrastructure. It is an IT framework focusing on a single system that manages the following elements: computing, virtualisation technology, management, storage, networking, and more. It is a software-defined system that outshines the traditional setup in data centres. If, until now, modules were independent and platforms separated, now there are streamlined building blocks that include them all. With this technology, businesses' data are efficiently and safely stored, so data management is no longer a burden. HCI is, without doubt, designed for scalability – it allows you to collect multiple systems, also known as "nodes", for generating a pool of computing resources and shared storage. Among the various software components that form a hyperconverged infrastructure platform, we remind:
unified management
compute virtualisation
storage virtualisation
networking virtualisation
HCI has multiple benefits
Now that HCI has come into existence, businesses worldwide can reap its multiple benefits:
1. Workload consolidation
Migrating and sizing workload should no longer be a nuisance: with a hyperconverged system, things are becoming way easier. This highly virtualized solution can consolidate numerous IT functions like deduplication, backup, and WAN (Wide Area Network) optimization into a single place. Network storage data, such as DHCP (Dynamic Host Configuration Protocol), DNS (Domain Name System), print, application, database, and file servers, are now easier to manage with HCI solutions than ever before. Not to mention that an HCI allows business owners to migrate virtual machines between both data centres and various appliances.
2. Data protection
Data storage is an essential duty that every entrepreneur should take good care of, particularly since the volume of data in an organisation exceeds the standard. Companies must protect sensitive information about their customers, different data about marketing, employees, etc., so the need for a reliable platform to do all that has become even more arduous. HCI makes use of features like snapshots and duplication to assure adequate data protection so that you can prevent the disaster of a data breach or cyberattack (malware, DoS, SQL injection, password cracking, etc.).
Since information is distributed across multiple nodes, your company is less likely to suffer in the event hardware goes down. Besides, you can do periodic backups to minimise your enterprise's risk of getting hacked.
3. Automated infrastructure
The complexity of IT infrastructure made it impossible for businesses to automate their systems. But now, the impossible is achievable with hyperconverged infrastructure. It functions following the principle of an SDDC (software-defined data centre), where service and server support and storage are virtualized. When implementing tools like scheduling, companies automate their routine operations, allowing business owners to keep close tabs on critical chores while focusing on growing their enterprise. Manual time-consuming duties can be forgotten, as automated storage is now available in the form of a hyperconverged infrastructure.
Another great news regarding HCI is that it saves you from adopting hardware from multiple product lines or manufacturers: anything you need is unified in a single environment.
4. Scalability and reliability
The #1 reason entrepreneurs have turned to HCI is probably that it is scalable. What does it mean? It provides higher levels of agility and flexibility to companies compared to converged infrastructure. HCI is appreciated by most users who take advantage of the "LEGO" block approach it is based on. Thus, it is compatible with each kind of hardware and designed from the ground to be integrated into systems without a problem.
Besides being scalable, HCI is also reliable – when there is a failure within one node, the other nodes can compensate for it. This rapid identification and resolution of issues are one of the most appreciated benefits of a hyperconverged system. Thus, the adaptability and reliability of these products allow for easier data management within an enterprise.
5. Lower costs
You probably know that running workload involves significant costs, so we recommend orienting towards a more viable solution in this sense – a hyperconverged infrastructure. Since this reduces the need for more servers, it inevitably minimises the associated costs. And there are also the cooling requirements and power that are significantly minimised when making use of a hyperconverged infrastructure.
Since HCI implies direct-attached storage, companies are no longer forced to depend on a storage area network (SAN) that is challenging to implement and manage. Reduced costs are undoubtedly one of the top reasons businesses opt for a hyperconverged infrastructure.
6. Reduced complexity
A converged infrastructure can require a lot of hardware, which, as we already mentioned, is hard to handle. Even adding storage becomes a complex task since you have to make upgrades across various components from different producers. As a complete platform, HCI needs far less physical hardware, which makes upgrades more manageable.
You also benefit from a simpler design devoid of silos or other impediments that slow down improvement. This way, businesses can solve tasks more rapidly, which is critical in the actual fast-paced era.
Final thoughts
It has been proven that businesses need more advanced and scalable solutions to manage their complex systems successfully. And if, until now, it was difficult to find such solutions, now this is more achievable with HCI solutions. HCI is an innovation that provides a path to modern and secure data storage.