What amenities should hotels provide?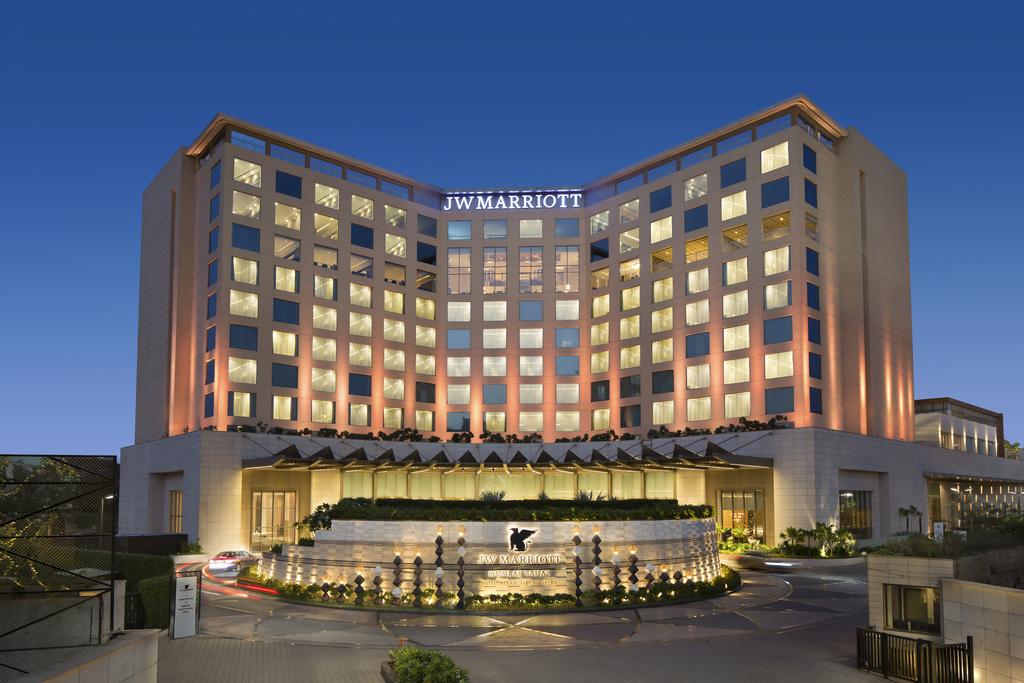 In today's time, most people schedule a holiday with their families once a year, be it summer vacation or winter vacation. There is a lot of stress in planning a vacation, such as looking for an appropriate country or location for holidays, arranging hotels or other accommodation to stay in, booking flights or other means of transportation of your choosing. When choosing a hotel to stay in during a vacation or a business trip, there are a lot of things that you should keep in mind.
Thank you for reading this post, don't forget to subscribe!
Some of the most important aspects you should consider while booking a hotel are given below.
Location in which it is situated- The location is important because, when visiting a new city, you don't want to spend all your time traveling from one place to another. Therefore, you should choose a premium hotel that is located close to the airport, so that you will have no problems finding or reaching it after arriving in the city. Additionally, the hotel should be well-connected to all the major landmarks of the city. This will save you a lot of time and energy in commuting.
Basic facilities- The amenities you want will of course depend upon you to a certain extent. In my opinion, however, some of the basic amenities to look for are a well-equipped spa in the lap of nature to help you relax and de-stress, a world-class entertainment facility, good restaurants serving exotic cuisines, and excellent room service. Furthermore, the service should also be prompt, friendly, and helpful.
Booking facilities- Booking a hotel nowadays has become so convenient that you can book a hotel anywhere at any time. You can find many online sites that are very useful for booking hotels. With their booking rates and the facilities they offer, you will find distinct hotels in those specific cities. They even provide you with real photographs of the hotel and the rooms for the betterment of the client.
Allows pets- You should be cautious when choosing hotels if you are an animal lover and own one since several hotels do not accept animals. But there are several hotels, on the other hand, which not only accept your pets but also take good care of them. For animals, food, and other important items your pet needs, you also get a play area for them.
Toiletries- one of the essential aspects that every hotel should have is toiletries. Even if your stay is for one day only, toiletries are necessary. Travelling can make a person sweaty and tired so to wash they need soaps and shampoos. Also, you would not want to carry so many luggages with you on your vacation. So check for toiletries before booking any hotel.
Availability of internet- in today's time everybody has phones and everybody like clicking pictures when they are on a vacation to store them as memories or to share them with their friends and family, some people also carry their work on the vacation so no availability can be a major problem for them. So before booking a hotel ask the hotel if they provide an internet connection.
Security- Security is one of the most important things that hotels provide you with. You should feel secure leaving your things inside the room because the hotel offers outstanding protection and is committed to avoiding property loss. The workers are well prepared for these kinds of scenarios and provide first aid in the event of an emergency such as a fire breakout. Everywhere in the hotel, you will find security officers, ensuring that no one from outside can access the hotel unless they have a reservation. To prevent some kind of burglary, you will also find surveillance cameras in every lounge and sitting area.
Free –breakfast- there are many hotels which give you the leisure of enjoying breakfast for free with no extra cost. You do not want to spend all your money on your meals so it's better to book a hotel that provides you with free breakfast for the rest of your vacation.
Flexible check-in and check-out- This is the main factor in selecting a hotel that is ignored by most people. Your check-in and check-out depend on how your flights arrive and depart. Hotels, on the other hand, normally have complex check-in and check-out schedules that may or may not accommodate you. It is also very important to speak to your hotel about this so that they are aware of your situation and do not cancel your reservations and you are paid at no extra cost.
Gym and fitness center- if you are a fitness enthusiast or you are an athlete, try finding a hotel with an in-built gym and fitness center so that you can work-out whenever you want to.
You will have to be very specific about what part of your daily vacation budget will go to the lodging before choosing a hotel. Moreover, it will be important that the hotel is more or less central, depending on the travel plan you have organized. Besides the budget and the venue, you will also have to consider what you enjoy most in your hotel: a spacious space fitted with a spa, a gym, a hotel that allows animals, and a good restaurant. Keeping all of this in mind, you'll find the best hotel at the best price in the destination city of your holiday. You can find all these amenities in JW Marriott Mumbai Sahar with great staff and services.