US Mobile Streaming Behavior
This is the era of live streaming. US Mobile Streaming Behavior gone are the days when torrents were used to download content. Even cable TV is becoming less popular among the new generation. Now people prefer streaming online even if they have to pay for the service. The trend is catching up so much that even Hollywood has begun to feel its intensity. 
Thank you for reading this post, don't forget to subscribe!
In order to understand the streaming behavior, we need to look at the different business models available for the consumers to subscribe to. 
What is pay-TV? 
Pay-TV is a business model that allows you to access different channels from a cable, satellite or a telephone company. This term does not include the paid streaming services like Netflix. Pay-TV is relatively more expensive than online streaming services even if you are charged monthly since you have to lease a proprietary coaxial cable or satellite dish network. 
Pay-TV also includes on-demand content, typically called pay-per-view, where you pay to watch. For example, it could be a newly released movie or a sports league/event.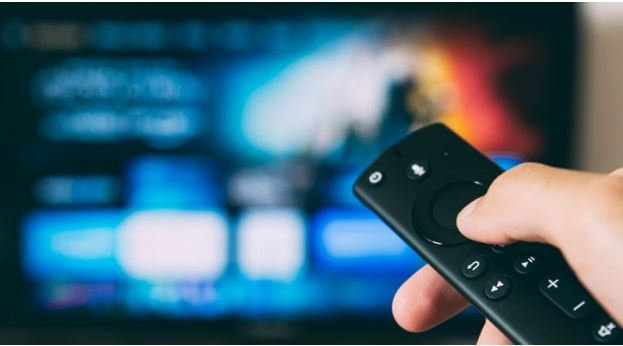 What is Over the Top (OTT) TV? 
This is the type of service that allows you to stream content or application over the web, such as Netflix, Hulu, Amazon Prime, and YouTube. The content may or may not be paid, like on YouTube you can access the content for free while for Netflix and Hulu you require monthly subscription packages. Unlike Pay TV, OTT services do not require users to set up a box because the content is delivered over the internet publically. It does not require antennas or satellite dishes, Curious about amazon prime? You can check all the review here and the amazon prime video cost.
YouTube, for example, earns its revenue by running ads on its platform while Netflix has a no-ad policy; you would not see any external ads playing on the app or site while you stream your content. For those customers who do not own a smart TV, they can avail of OTT services by purchasing video streaming devices such as Roku, Apple TV, Amazon Fire TV or Google Chromecast. 
Pay-TV Versus OTT
OTT is an upgrade on the traditional ways of watching cable TV or Pay TV as technology progresses and conventional homes turn into smart homes. OTT allows users to cut the cord without worrying about entertainment. The competition has resulted in the transformation of the ways content can be accessed by consumers. 
With Pay TV, users also have to pay for channels that they don't want to watch. This is not the case with OTT. With OTT, users only have to pay for a particular service so that they can watch their favorite shows easily.  
The availability of free Wi-Fi networks and easy wireless data plans have helped OTT grow and is one of the main reasons for a shift from traditional cable TV to online streaming. Pay-TV service providers are finding it challenging to retain their customers. HBO has also introduced its online streaming service called HBO Now so that it won't have to lose its customers, instead it could just shift them to HBO Now so they can view content without cable subscription. 
What is happening with Pay TV?
As unlikely as it seems, there are still people using Pay TV. 15% of Americans continue to hang on to the traditional platform exclusively while another 38% have subscribed to both Pay TV and OTT platforms. 58% of Gen Zers watch content on mobile phones as compared to 45% of millennials. 
OTT is getting an edge because its services are not limited to just television sets. Users can now use apps and their mobile data to stream content anywhere they want.  Like Netflix, you can also download the episodes on the app and enjoy them later even without the internet. 
People are also finding watching movies online more pocket-friendly than going to the theaters unless it's an exceptional movie. They would rather wait for it to be available online so that they could stream it from the comfort of their homes. 
Different internet service providers like Spectrum offer packages that are not only limited to internet connectivity but include TV and mobile. Spectrum triple play starts from as low as $99.97. With Spectrum internet services you don't have to compromise on entertainment and connectivity. 
Who is winning?
Over the past years, people have shifted from traditional TV to TV on the go. They prefer watching on their phones and even in their homes as long as they have good internet connectivity. It is only a matter of time that Pay TV becomes obsolete.