Top IT Companies Of The World In 2021 | Latest Udpates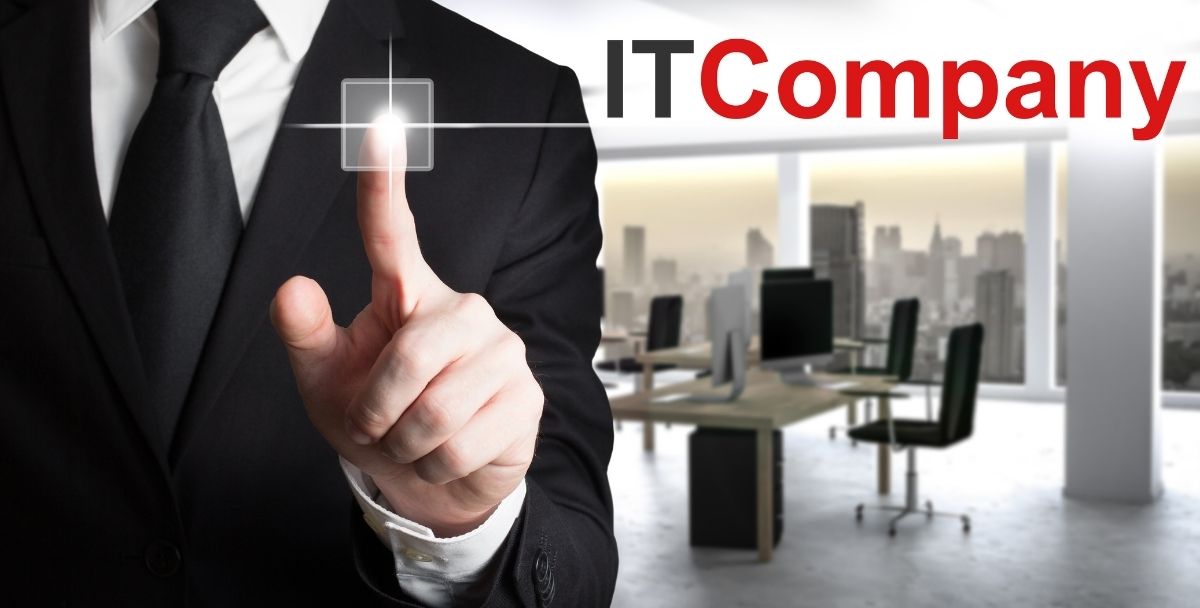 The IT companies across the world are now silently leading the IT revolutions. They are adding newer and newer technological innovations into their products and services, making way for the future AI-powered revolutions in the world.
Thank you for reading this post, don't forget to subscribe!
Despite the coronavirus pandemic and ensuing lockdowns, leading IT companies still invested a whopping amount of around $4-trillion in various aspects of technology like IoT, cyber-attacks, cloud computing and cybersecurity. They are always on the lookout for improving their products and services so that end users can derive maximum satisfaction after using their products and services.
The International Data Corporation (IDC) has recently predicted that leading IT companies will make giant strides this year with an investment of $5 trillion in their products and services.
Let's take a look at the world's top 10 IT Companies
Oracle
Founded By: Ed Oates, Larry Ellison And Bob Miner
Founded In: 1977
Headquartered At: California
Oracle is a big MNC (Multinational Company) specialised in offering IT-based solutions and software. Primarily, the company looks into the design, production, and marketing of database software and technology. It also manufactures other hardware products, cloud-engineered IT tools and software for DBMS (Database Management System).
Oracle is also a leading authority in terms of strategising CRM tools and logistics software.
At present, Oracle hires over 100,000 employees across the world. It also earned annual net revenue of $10-billion in 2020.
Accenture
Founded By: Clarence DeLany
Founded In: 1989
Headquartered At: Dublin, Ireland
Accenture is popular for manufacturing and supplying cost-effective software solutions to its clients. It is a globally-recognised expert software solution provider offering various solutions to its clients, including IT services, digital marketing, management consultancy, BPO and cloud computing.
The work profile of Accenture is divided into four parts:
Accenture consulting: It focuses on IT, business, and management consulting.
Accenture Strategy: It looks into the company's technology, overall operation and business strategies.
Accenture Operations: It completely looks into the company's outsourcing programs like BPO (Business Processing Outsourcing), IT outsourcing and others.
Accenture Technology: It looks into the company's software development and RD (Research and Development) work.
As in 2021, the company has more than 500,000 employees associated with its offices spread over 120 nations.
IBM
Founded By: Charles Ranlett Flint
Founded In: 1911
Headquartered At: New York
IBM or International Business Machine has a glorious legacy of more than 110 years. When computer manufacturing was at its nascent stage, IBM was the first who came out with a PC.
Currently, more than 340,000 people are working with it. It has more than 300 offices spread across 170 countries. IBM is now primarily focused on five sectors of IT: GTS (Global Technology Services), Global Financing, Global Business Services, Cloud computing, and Cognitive software development.
Apart from the above core functions, IBM also offers consultancy, PMS (Project Management Solutions) to its clients across the globe. According to statistics, more than 90% of the world's top 100 banks use IBM software solutions for the proper maintenance of their security software and smooth processing of financial transactions.
Microsoft
Founded By: Bill Gates
Founded In: 1975
Headquartered At: Washington
Microsoft (MS) was founded by childhood friend Paul Allen and Bill Gates. Both were college drop-outs but went on to create history. Both friends had exceptional computing and programming skills, which paved the way for the success of Microsoft in no time.
Microsoft is the leading IT Company offering software licensing, manufacturing, sale and support services to its clients. It also sells software, and various other IT products, including keyboard, mouse, webcam and others.
Microsoft is also popular for its Windows OS and also MS Office. Both are the key software with extensive use at home and offices. It also offers MS Edge web browser (formerly Internet explorer) in its latest avatar.
Microsoft has announced its net profit of $40-billion in 2020. More than 100,000 people are working with MS as its employees.
SAP
Founded By: Dietmar Hopp and Hasso Plattner
Founded In: 1972
Headquartered At: Weinheim, Germany
SAP is the world's leading business app solutions provider. The company was founded by Dietmar Hopp and his friend Hasso Planttner. It is well known for providing the outstanding software applications to business firms and enterprises. It also offers various other services, including process industries, public services, consumer industries and others.
The company has also been a leading supplier of ERP (Enterprise Resource Planning) services to its clients. SAP has more than 350,000 customers spread across 175 countries. It recorded net revenue of €25-billion in 2020.
TCS
Founded By: Tata Sons, J. R. D. Tata
Founded In: 1968
Headquartered At: Mumbai
TCS or Tata Consultancy Services is the sister concern of India's prestigious Tata Group. TCS has its business operations spread over 46 nations. It offers various services to its clients starting from BPO, app development, consultancy to infrastructure support.
Some of the TCS's most famous software solutions include analytics, IoT, enterprise solutions, AI, office automation and industrial services. TCS hires over 400,000 employees in its offices spread over 45 nations.
The Conclusion
These IT companies not just provide exceptional software solutions and services but also employment to millions of people associated with these companies. Moreover, these companies are likely to spearhead future revolutions in IT products and advanced solutions.