Top 5 Genius Ways to Make Your Business Brand Stand Out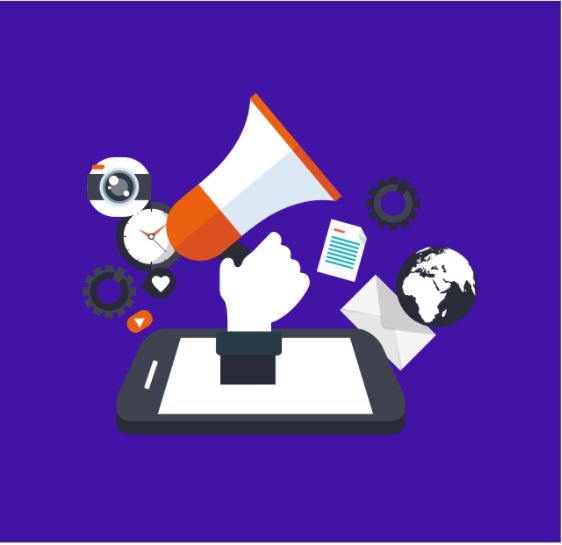 In a large crowd of people, it is difficult to single out one single individual unless they have a unique feature that makes them stand out from the rest of the crowd. This applies to businesses too. As a business owner, it is crucial for you to be seen as it is the only way you will be able to attract customers to your products and services. However, you cannot just sit back and wait for clients to come to you; you have to put in the work and entice them.
Thank you for reading this post, don't forget to subscribe!
How to Attract Customers to Your Business
Source:
While looking for products or services, clients like to compare different providers, and most of the time, they settle for certain features in a business. It is up to you to figure out what these features are and work towards attaining them. You can do this by doing market surveys to figure out what clients are looking for. In this piece, we are going to look at some of the ways you can make your brand unique and attract good business.
Know Your Target Audience
Source:
Branding is not a simple or cheap activity. It is time-consuming and can eat into a huge chunk of your company resources. Therefore, you need to narrow down on your target audience. Once you have figured out who your potential customers are, you can begin your branding process.
Once you understand your clients' behaviors and needs, you are able to offer them the solutions that they need. Knowing your audience also enables you to put in place appropriate branding techniques. For instance, if your potential clients are kids, then you will be able to apply fun branding techniques to pique their interests.
Study Your Competition
Source:
By critically studying and analyzing your competitors' activities, you are able to figure out a way to be different from them. Why should potential clients come to you and not them? This becomes a very tricky question, especially for startup business owners who are trying to play on level ground with big brands.
However, with consistency and the right branding tools, your brand will be known sooner rather than later. While studying your competition, it is also advisable that you try to learn a few important concepts from them too. Do not focus too much on being unique and forget that there are some business aspects that apply to each and every entity.
Focus on Brand Packaging
Source:
Human beings are visual creatures; they tend to put a lot of focus on physical appearances. This is why a lot of business owners prioritize the packaging of their products or services over any other thing in their business. This is especially an important aspect for retail business owners who hope to attract clients to buy their products.
A good example is a perfume shop owner based in a shopping mall with several other perfume shops. Their ultimate goal is to attract more customers to their shop and close more sales. They can easily achieve this by using the most unique and luxurious perfume packaging design. 
Provide Outstanding Customer Service
Source:
Customers prefer to work with companies that offer them the support that they require when making a purchase. Customer service is a crucial factor for any business and can determine if you will get repeat business or not. Excellent customer service leads to client satisfaction and can earn you a few referrals from your existing customers.
If you are operating independently, ensure that you possess the necessary customer service skills to run your business. You can also hire professionals who have a vast knowledge of how to handle clients and ensure they are happy at all times.
Do Proper Marketing
Source:
Marketing and brand promotion is a critical factor that can determine the success of any business. You have to have the right marketing tools in order to reach your target audience. There are different methods in which you can conduct your marketing activities, the most common one being online marketing. Gone are the days when you had to pay for a page in the daily newspaper to be able to make your brand known. Nowadays, it is as easy as a Facebook or Twitter post.
You are able to reach a larger audience of potential clients through social media marketing. Though affected by the covid 19 pandemic, trade shows, and activations are also effective marketing methods you can use. You can acquire trade show displays Las Vegas and present your brand in expos. Such events give a platform to spread awareness of your brand and also learn from other brands.
Conclusion
In order to succeed, a business needs clients, and clients need to be enticed in order to bring their money to you. At times it may feel like a lot of work, and immediate results might not be seen, but consistency and determination are key. Seek help from business advisers if you need to. Even on the verge of giving up, do not. Rome was not built in a day, and your brand cannot grow in a day too. Give it time.