Top 5 Tips for Preparing for a Long Cruise in December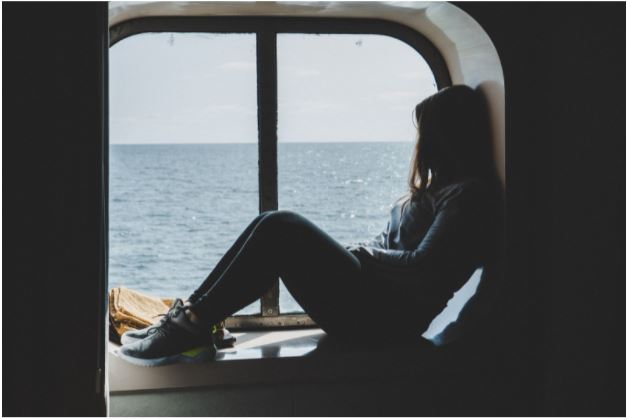 December is one of the best times to go on a cruise at sea. This is because most people plan their cruises for the summer and spring seasons, hence very large crowds and insane prices during these times. In December, people are more concerned about decorating their houses for Christmas and spending time with family and friends. If you want to enjoy a quiet and peaceful cruise, then plan yours for December. So how do you prepare for your first cruise? Here are a few tips for you.
Book Your Cruise
Source:
Do not relax and wait for the last minute simply because December is an off-peak season for cruising. You will be surprised by the number of people who have the same reasoning as you and are planning to cruise in December. Book your cruise early enough so you do not miss your slot.
Ensure you also book the different sessions you plan on having on the cruise. Most cruises have salon services including manicures and pedicures. You can also book a session for lash extensions. It is a cold season and your lashes do not do so well in the winter. You can find out how long semi permanent lashes last and get some for the duration of your cruise. 
Sort Out Your Travel Documents
Source:
You may not be required to produce your passport at the ports that you will visit but make sure you bring it with you on your cruise. You might need it in case you need to take an emergency flight back home during your cruise. Ensure that it is not expired and it is still valid for at least six months after your cruise.
Find out the visa requirement of each country that you will be visiting so that you will be able to enter without any issues. Do not forget to carry your identification documents and any other requirements by the cruise. Have everything in order prior to your cruise day so you can avoid last minute rush.
Pack Your Bags
Source:
There are different dressing guidelines for different kinds of cruises. Before you decide on which attires to bring, ensure you understand the kind of cruise you are going on and the clothing requirements. However, there are common clothes for all cruises which include swimsuits and other pool wear to use in the pools onboard. Bring goggles if you are planning on deep diving into the sea. 
If you are going on a celebrity cruise, you are required to have different attires for each evening. On some nights you will dress in casual wear, mostly jeans and designer tops, on other nights you will be expected to put on your red flowing dinner dress or tux. Most of the evenings are themed and you will be notified of the themes beforehand so that you can prepare your attire. Ensure you pack warm clothing for December cruises as it will be very cold, especially during the night.
Go for Medical Check-Ups
Source:
Before embarking on your cruise, schedule an appointment with your doctor for an extensive medical check. If you have existing health conditions such as diabetes and high blood pressure, ensure that you get enough medication to last you the entire cruise. You will also need over-the-counter medicine for minor health issues such as allergies and colds. 
You are likely to experience sea sickness so make sure you have antihistamines with you. Sleeping might be a problem for you on the first days of your cruise so carry some sleeping pills with you, prescribed by your doctor. Most cruise ships have a medical center but at times you might not get the medication you need there. So just have yours in case. Better to be safe than sorry.
Contact Your Bank for Local Currencies
Source:
To avoid debit or credit card freezes, notify your bank that you will be traveling to a different state or country before your cruise. Many banks have an online system where you may enter your travel dates, or you can phone the customer support line for each account you'll be using while away. Make any deposits if you need to do so prior to your cruise.
Obtaining local cash for each of the countries you visit,if they do not accept your own country's currency, should also be on your pre-cruise to-do list. You won't have to waste time seeking for ATMs or money exchange businesses in the port. This will enable you to buy different souvenirs to bring back home. You will also have money at hand in case of emergencies that require cash.
Conclusion
On the day of your cruise, make it a point to arrive at the port early enough so you can handle all the onboarding requirements in time. Ensure that you do not forget anything at home as you might not have time to go back for it. Bring a camera with you so you can capture the special moments at sea and beautiful mother nature. Do not forget to pack extra face masks that will last you the entire cruise. I hope you enjoy your cruise and get back safely.