Removing tan at home with these amazing tan removal creams in India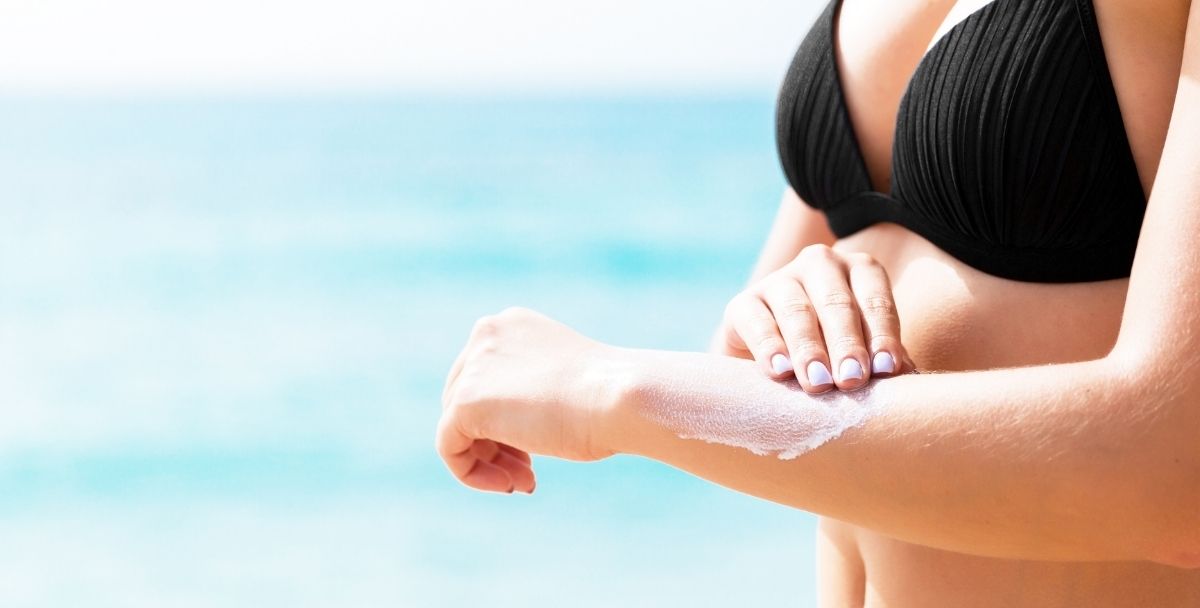 When done correctly, a suntan is lovely, but too much sun exposure leads to excessive tanning. Sun exposure regularly or a trip to the beach are two of the most typical causes of tan. Even while there are numerous home cures accessible, not all of them work. Furthermore, if you desire speedy results, homemade choices may not be the ideal choice. A tan removal cream is always a superior choice because it provides quick and reliable results.
Thank you for reading this post, don't forget to subscribe!
With so many de tan creams on the market, choosing the best tan removal cream can be difficult. Below the article will advise you on the best type of tan removal cream for your skin type. It includes the best tan removal cream and other skin issues such as blackheads, wrinkles, and oily/dry skin.
Dry Skin With Dark Spots
If you have dry skin with spots, dark patches, and scars, you should use a Kojic acid-based tan removal cream. The presence of milk and honey in your tan removal cream will also keep your skin hydrated and moisturized. Kojic acid helps remove suntan, skin lightening, and whitening. It eliminates spots and dark-coloured spots by chipping away at them. It works as a gentle skin exfoliant that also eliminates skin irritation and dryness. People with black patches on their skin due to sun exposure, ageing, or scarring may benefit from kojic acid.
Oily Skin With Wrinkles and Fine Lines
If you have oily skin, you should use a tan removal cream that contains coffee, vitamin E, and walnuts that exfoliates your skin, opens clogged pores and smoothens your complexion. It removes hard blackheads, suntan, and pollutants. It will also aid in the reduction of fine wrinkles and early signs of ageing. It moisturizes and increases the flexibility of your skin. The coffee will enhance your skin's radiance while making it glow beautifully.
Normal Skin Type
This skin is neither too dry nor excessively oily. It has a regular texture, no flaws, and a clean, soft appearance, and it requires no particular maintenance. If you have this skin texture, it is best to use a tan removal cream containing tomato extracts, glycerine and honey. Tomatoes contain lycopene, which inhibits melanin formation and makes the skin fairer over time. Pure honey and glycerine deeply nourish and moisturize your skin.
Combination Skin Type
If you have this skin texture, you're prone to have an oily T- zone, visible pores, dry cheeks and blackheads. To remove tan from a combination skin type, use a tan removal cream that primarily comprises natural papaya extracts and extracts from other fruits. The papaya extract will gently remove your dead skin cells and unclog your skin pores. It has a sweet and fruity scent that is very refreshing. It is both delicate and effective. It not only cleanses the dirt and oils from the skin but also helps your skin retain its flexibility. It also removes blackheads in addition to pollutants.
Acne-Prone Skin Type
This skin type requires the most attention. Two key ingredients, eucalyptus oil and mint, brighten and lighten your skin. Eucalyptus oil helps lessen the severity of acne and the discomfort associated with it. Its anti-inflammatory qualities help to calm skin and reduce sensitivity. It removes tan and improves uneven skin tone. It's light and absorbs fast into your skin, giving you noticeable results. It improves the texture and brightness of the skin.
Sensitive Skin Type
When sensitive skin is tanned, it becomes even more acute. It frequently gets red. When exposed to the sun for long periods, it becomes itchy and develops severe rashes. For sensitive skin, any tan removal cream combining Aloe Vera extracts and honey is ideal. Aloe Vera has many anti-tan and anti-healing effects. Apart from fading suntan, it helps to restore the natural radiance of your skin and soothes it. It also eliminates dead skin cells, leaving the skin glowing and clear. Excess pigmentation and dark circles can reduce with this too.
Directions to use:
Cleanse your face with a moist cotton pad and a cleanser.
Apply the tan removal cream all over your face and leave it on for 10-15 minutes.
Massage the cream in circular motions on your face and then wipe away with a moist tissue.
It would help if you used a tan removal cream immediately and regularly after a suntan to get the best results.
Despite the modern-day technology, including lasers, our ultimate and safest choice should be tan removal creams. Also, check out the de-tan and face brightening cream, which helps you quickly regain your original complexion by removing the suntan.