Precious Metals and Canadian Gold Maple Leaf Coins for Beginners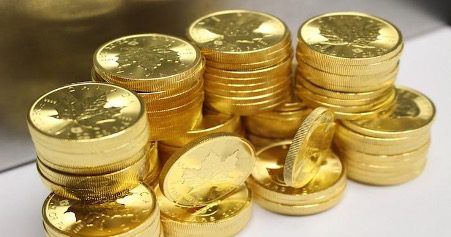 As we become independent, our perspective of life changes considerably. Things that once were taken for granted are now perceived as amenities that we cannot always afford, and the most simple things in life now drain our wallets at a fast pace.
Thank you for reading this post, don't forget to subscribe!
Electricity, water, gas, and internet bills become part of our monthly expenses, and spending money on things that we love and enjoy is sometimes harder, just because of the wild range of responsibilities that we now have to take care of.
However, becoming independent is a very important part of everyone's life, and it is what prepares us to face life as it is, with its joys and struggles. But in order to lead satisfactory and successful lives, we have to have a solid idea of various aspects of it: Mental and physical health, time management, discipline, and of course, finances.
In this article, we will mainly focus on finances and how important it is to create a plan for our senior days. We will also discuss the way in which Canadian gold coin and precious metals can be used as assets to ensure a good long-term financial safety lock to enjoy a comfortable.
The Importance of Financial Stability
Although all of the aspects of life we mentioned earlier are definitely important, the way we handle our finances can have a great impact on our lives. They say money does not buy happiness, but it can surely improve our quality of life, and make our lifestyles much more, thus, making it easier for us to find our own definition of happiness and peace.
Most of the time, financial stability is achieved through hard work. A very good income can make a huge difference in the way we handle finances, but it is commonly said that, as long as you don't have good control of your expenses and urges to spend money, you will never be able to achieve financial stability.
Things get a lot more complicated when we talk about our senior days. There will be a time in which we won't be able to work with the same consistency and efficiency as today, making it much harder for us to keep our current lifestyles. For that reason, a lot of people engage in activities such as saving, investing, and creating retirement plans.
It is through these three aspects of finances that financial stability during our senior days can be achieved. Saving is much safer and straightforward than investing, but it won't generate as much money as the latter. Retirement plans tend to involve these two aspects of financial management, and the way you decide to approach it can greatly decide how much effort you will have to put in it, and how much money you will end up having during your senior days.
Creating a good retirement plan that fits your circumstances and goals is probably the first thing you should be doing, so you might want to check this one guide https://www.wikihow.com/Plan-Your-Retirement for more detailed information.
That being said, it can be a little overwhelming for newcomers, especially if you are interested in the idea of investing in precious metals or more specifically speaking, Canadian gold maple leaf coins, to ensure your wealth in the long term.
For that reason, we will discuss one of the things you should decide first… Whether to save or invest your money.
Investing vs Saving
As said earlier, the two methods that are commonly used to ensure financial stability are both investing and saving.
A good saving account can generate a reasonable amount of money in the long-term run, and since it is virtually the safest way of amassing wealth, there are little to no risks involved in the process.
That being said, saving is usually recommended for people with short-term plans involving 1 to 5 years. Saving can be used for things like putting the initial money for purchasing a house, buying a car, purchasing equipment for an entrepreneurship plan, or investing.
Investing, on the other hand, can be perceived as a short-term or long-term method of amassing money, since it is filled with lots of possibilities, including the risks of losing money. Still, the amount of money that investors can generate with a good decision is much larger than the money someone can generate through savings, and this profit can be used for more investments, creating a snowball effect of profit.
Ideally, these two things are good on their own, but deciding which one is the best approach is something that can only be decided based on your circumstances. As a general rule of thumb, if you can barely deal with your monthly bills, you might want to consider saving, and if you have money on the side that you are not even using and won't actually need, you might want to consider investing.
Why Precious Metals, Though?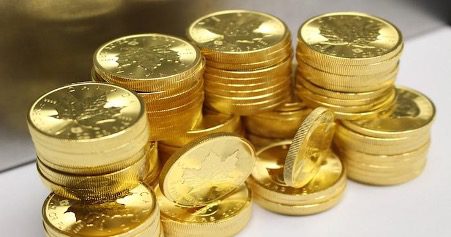 Now, here's where precious metals like silver, gold, and platinum, and other presentations of precious metals like Canadian gold maple leaf coins, enter the play. Purchasing these assets is commonly considered a form of investment, but they are also considered methods of saving.
The reason for this is that, through investing in precious metals, people can protect their money from inflation (which is very likely to happen over the years), making it a great form of saving for the long term. There are even some specific accounts like this one that can provide a great range of benefits for the people who decide to invest in precious metals for the sake of their retirement plans, and these metals can even be used for transactions to generate profit.
Precious metals are often considered one of the safest assets you can invest in, just because they are needed by an incredible number of industries all around the world. The value of metals like gold and silver tend to barely fluctuate, thus, the chances of you losing money from them are considerably low.
That being said, to generate large amounts of profit through precious metals requires a lot of monitoring, training, experience, and knowledge, making it a not so viable option for the people wanting to generate a lot of profit. However, if you are more into the idea of generating a small profit while engaging in very safe forms of investment, precious metals are definitely for you.