A Definitive Guide to Taking Good Care of Your Denim Jeans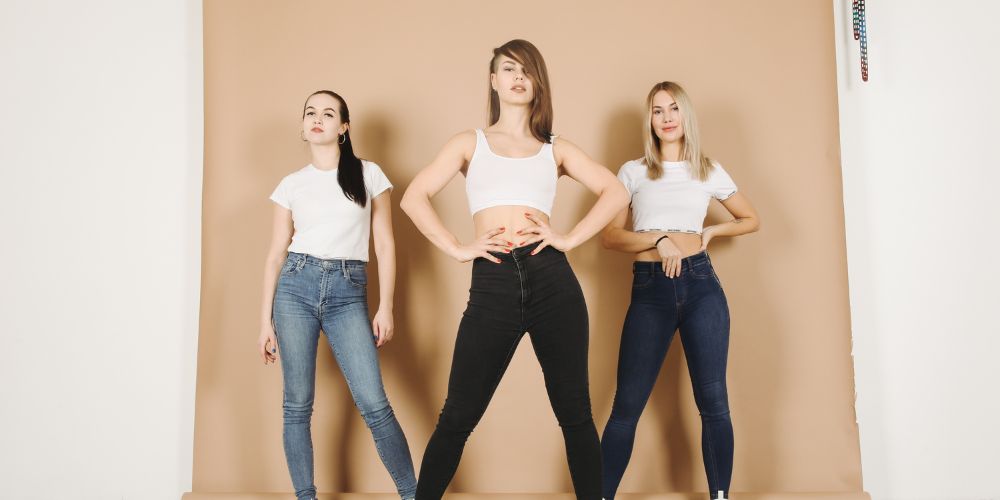 Denim jeans for ladies are your go-to pants. They practically go with almost everything in your wardrobe while fitting perfectly to suit your style needs. If you have owned a perfect pair of denim jeans for yourself, you will realize how impossible it is to find the same like it. This is the reason why when you find the perfect 'one,' it is imperative for you to take good care of your favorite piece.
Thank you for reading this post, don't forget to subscribe!
There is ample misinformation and myths associated with caring for your favorite denim jeans. Jeans for women boast the high-maintenance techniques -from not wearing them to the ocean to washing with specialized detergent. If you are fond of wearing denim jeans for ladies, you should know about its upkeep and maintenance tricks to retain it for the longest possible period.
Understanding the Difference Between Selvedge and Raw Denim
The overall proper care for denim begins with understanding the type of jeans you possess. Selvedge is regarded as the best version out there. Mills in Japan are undeniably famous for manufacturing this variety. One of the best ways to identify a selvedge pair of jeans is that you can observe the edges of the outseam as the jeans are cuffed.
On the other hand, raw denim is not pre-washed. Therefore, the dye still remains in the original form. Moreover, every crease on the denim will be unique on the basis of how you sit, walk, and even place the smartphone in your pocket.
Frequency of Washing Denim Jeans
You must have been told that you should not wash jeans for ladies quite often. It is popularly argued that you should not wash your jeans at all. We have come up with a proper balance for the argument -you should wash your jeans based on your lifestyle.
Do you have the routine of sitting at your office desk all day long? Or, does your everyday routine involve multiple outdoor activities? If you have a sitting job, you can afford washing your jeans only after 5-6 wears. Some argue that your jeans should not touch water for at least 6 months after your purchase. It will help in avoiding shrinkage while achieving the true fading potential.
Keeping Jeans Fresh Between Washes
One of the simplest ways to keep your jeans fresh between extended washes is by turning them inside out. You can do this after each wear while airing them from time to time. If you really wish to care for your favorite pair of denim jeans, you can think of spraying a mixture of water and vinegar (50:50) while allowing the jeans to soak in this mixture.
Another famous trick is to dilute around one tablespoon of baking soda in two cups of water. Then, you can add around 5-10 drops of any essential oil -including tea tree oil or lavender oil into the mixture. It will really work for your favorite jeans pair. 
[Read more: Best Tech Gifts for Music Lovers]
Ideal Method of Washing Denim Jeans
Under ideal circumstances, you should not simply throw your denim jeans into the washing machine. An ideal, traditional DIY hack is to make use of the soaking and scrubbing technique to keep your denim squeaky clean and hygienic all the time. However, it is indeed a difficult task to wash a tough material like by hands. Therefore, here are some easy steps to follow:
If you keep your jeans folded, unroll its bottom and only dust off the dirt from the folds of the material.
Turn the jeans inside out. Soak the same in cold water with a small portion of detergent. It will help in preventing color from coming out of the material. It will also not impart any fading to the material.
Only make use of cold water to clean your jeans. Try to rinse the same at least three times. The first rinsing should be to get rid of dirt, second should be for removing grime, and the third one will ensure that you have got it all out. It is strongly recommended to not make use of hot water. It is because it increases the chances of dye coming out.
You can wash the denim solo to prevent pigment bleeding on other items.
Avoid the process of tumble drying. When you do so, you only increase the overall damage to the delicate fibers. Ensure that the denim is drip-drying -preferably under a fan or near an open window. You can keep your jeans away from direct sunlight.
Conclusion
Make the most of the trend of wearing stylish denim jeans for ladies by taking good care of the material. When you do so, you can keep wearing your favorite jeans for a longer period. Shop for designer denim styles at Glamly to suit your personal fashion sense.