Street Fighter Is Coming To Fortnite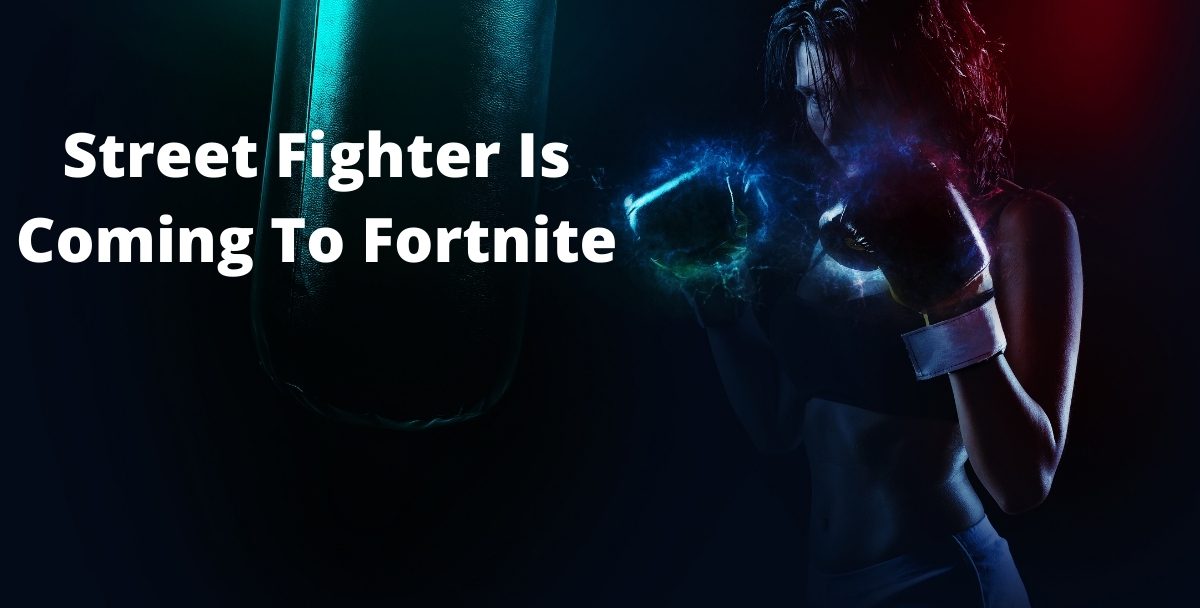 Fortnite has been at the top of the video gaming tree for a very long time now. Getting there was an impressive accomplishment, and staying there has proved to be an even bigger one. The global video gaming community is enormous, but players can be very fickle. A game can have a community of tens of millions of players, but half of that audience can suddenly up and leave if something newer and shinier comes along. Epic Games has proved time and again that it's capable of holding the attention of players with new additions and features, and with season 6 looming large, it looks as if they're about to come up with the goods yet again. We've heard there's some new collectible content coming to the world's favorite video game – and it's going to be a real treat for fans of retro gaming.
Thank you for reading this post, don't forget to subscribe!
Effective immediately, Fortnite players are going to start seeing Street Fighter content in their favorite video game. Changes have already started to be made to the game, so if you were to log in now and make your way to the item store, you'd find a brand new skin waiting for you based on the classic Street Fighter character Ryu. Two different Ryu skins are available – the "classic" Ryu from the first three Street Fighter games and the more recent shirtless and bearded incarnation of the same character.
Ryu isn't the only Street Fighter character who's crossed into the Fortnite universe. His old friend and rival Chun-Li has also jumped across, and she also comes with two skins. Buying both of the skins will get you a unique retro "Player Select" loading screen and also a "torpedo glider" based on fellow Street Fighter alumni E. Honda. If the content proves to be popular, we can probably expect to see more Street Fighter content arrive in the near future, so keep your eyes out for classic and much-loved characters like Zangief, M. Bison, and Guile.
Despite being around since the 1980s, Street Fighter continues to be one of the most popular video gaming properties in the world. Hollywood's filmmakers turned it into a movie during the 1990s, and the fifth season of Street Fighter V – the most recent version of the game – is expected to begin soon. That confounds the rumor that Capcom has ended its interest in Street Fighter V and moved onto preparation for Street Fighter VI. Despite the more recent games, though, 1991's Street Fighter II remains the most popular installment in the series. That vintage game got a whole new lease of life last year when an adapted version of it turned up at slots online UK websites. At the time of writing, the official Street Fighter II: Champion Edition online slots game is the most popular video game-themed slot in the entire world. That means it has a regular audience of thousands of players. If the classic game can still attract that much attention (and, more importantly, money) at online slots sites, it should also be a boon for Epic Games and Fortnite.
The Street Fighter news came as a surprise to most players, but it isn't even the most surprising Fortnite news we've heard within the past week. If rumors are to be believed, a superstar from the world of soccer will soon be making an appearance within the confines of Fortnite. While the game has hosted virtual concerts from some of the biggest names in music in the semi-recent past, it's never before hosted an appearance from a sporting star. That might be about to change. On March 13th, Epic dropped a very strong hint that Brazilian football legend Neymar is going to make an appearance of some kind during season 6. The giveaway was the presence of a soccer ball and the striker's iconic yellow "number 10" jersey in a short trailer posted on the company's social media accounts. Just in case anybody missed the heavy-handed hint, the player himself re-posted the message on his own Twitter account.
While the news is obviously exciting, nobody knows what form his appearance might take. Outside of the soccer pitch, Neymar is not a performer. It's unlikely that he'll be making a virtual in-game appearance to interact with fans in any way – although that remains possible. It's perhaps more likely that his likeness will become available as a skin in the same way that the Street Fighter characters are. Some players have even theorized that he might become a boss character in the game, which is considerably less likely. In any event, we won't have long to wait to find out. Season six is about to go live and may very well already be live by the time you read this. In that case, you'll have more idea about the level of Neymar's involvement than we do right now!
The older Fortnite gets, the more it will have to rely on stunts like this to maintain player interest. The new seasons of the game, as enjoyable as they are, amount to more of the same thing but presented in a slightly different way. New content drawn from external sources, though, helps to generate headlines and attract new eyeballs to the game. The presence of Street Fighter characters might attract a few older players who gravitate toward anything Street Fighter-related. The inclusion of Neymar content will make headlines in the world of sport and might attract a few of the Brazilian's fans to give the game a try for the first time. Keeping the existing player base happy is important, but attracting new players is just as important if the game is to have a long-term future.
The sixth season looks likely to be the most interesting Fortnite update thus far. We're not convinced that a single-player mode of the kind that "Zero Crisis Finale" is purported to be is exactly what Fortnite players are looking for, but we could be wrong. We get that it will explain some of the longest-lasting mysteries about Fortnite's in-game lore, but there's always a danger that too much of the mystique will be given away in the process. There are risks and pitfalls with every new piece of content, though, and thus far, Epic has managed to navigate them all successfully. We're confident they'll pull the trick off again this time around, and even if they don't, players will have fun with the new skins in multiplayer mode anyway. We know we'll be playing – and we're pretty sure you'll be joining us!