5 Steps to Selecting the Best Project Management Tool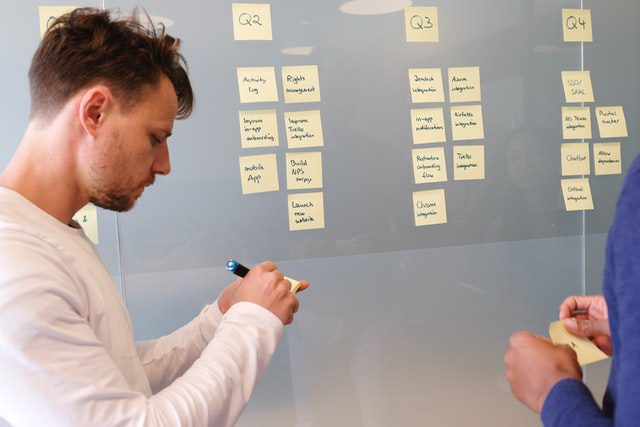 Finding the ideal project management solution tool for your team might be difficult with dozens of options on the market. Too frequently, team leaders purchase a project management software just to discover that they are the only ones utilizing it after a few months. When evaluating options, for instance Monday vs Asana, keep in mind that an efficient and effective project management solution should meet two basic criteria: 
Thank you for reading this post, don't forget to subscribe!
Firstly, it ought to have all of the capabilities that project managers require. Secondly, the technology should be one that the rest of the team is excited to use. Meeting each of these objectives is a challenging task, therefore we've identified five critical steps to ensure your team picks the right project management platform for your goals.
1. Determine the tools you'll need for project management

Recognizing the current challenges in your team's workflow is the initial step in selecting the best project management platform. It's essential to create a list of these difficulties that you may return to afterward.
When considering all possibilities for a project management tool, you must consider if it addresses these issues. If your response is no, delete the item from the list to avoid being lured by dazzling demonstrations, beautiful UI, or strong features you won't use. You may also utilize the checklist as a basis for defining the features you want from a project management tool. Highlight each attribute as low, medium, or high importance to quickly determine if a prospective tool will work.
2. Explore the finest project management tools

After you've defined your needs, it's time to consider your options. Begin by emphasizing team input — learning what they appreciated about previous technologies can make business adoption simpler. Compare the features, functionality set, and price for each choice to your list of essentials. It's worth it to put forth a little more effort to get the right fit. Once you've evaluated your viable options, narrow them down by at least five contenders and allow the team to vote for their best preferences. You can also compare Monday vs Asana when exploring.
3. Put the project management tool to the test

It's now time to put the gadget to the test. Almost all project management systems provide a free trial, and if they don't, many organizations would gladly provide one if you ask. To begin, assemble a small group of people to pilot the tool with you. Choose employees with distinct roles and working styles, since multiple perspectives are crucial to averting future problems.
4. Obtain feedback from your team

After you've finished the trial, it's time to collect feedback by contacting everyone who participated in the pilot of your potential project management application. 
5. Examine the price of the project management tool

Make considerations based not on terms of cost per user, but also in terms of the time it would take to put the technology in place. Assess the time you're losing, the possibilities you're passing up, and the difficulties you're causing with your existing process. What difference may this new tool make? If you can anticipate long-term savings, you've found a good option.
Endnote
A solid project management solution makes project planning, execution, and monitoring a snap. They keep a clear record so that everyone understands who is doing what and when. Project management solutions are essential for many business tasks because they include a variety of capabilities such as resourcing, project tracking, and analytics. When you begin to plan, it is vital that you pick the appropriate project management solution tool for your team.