5 Essential Skills for Developers to Have in 2022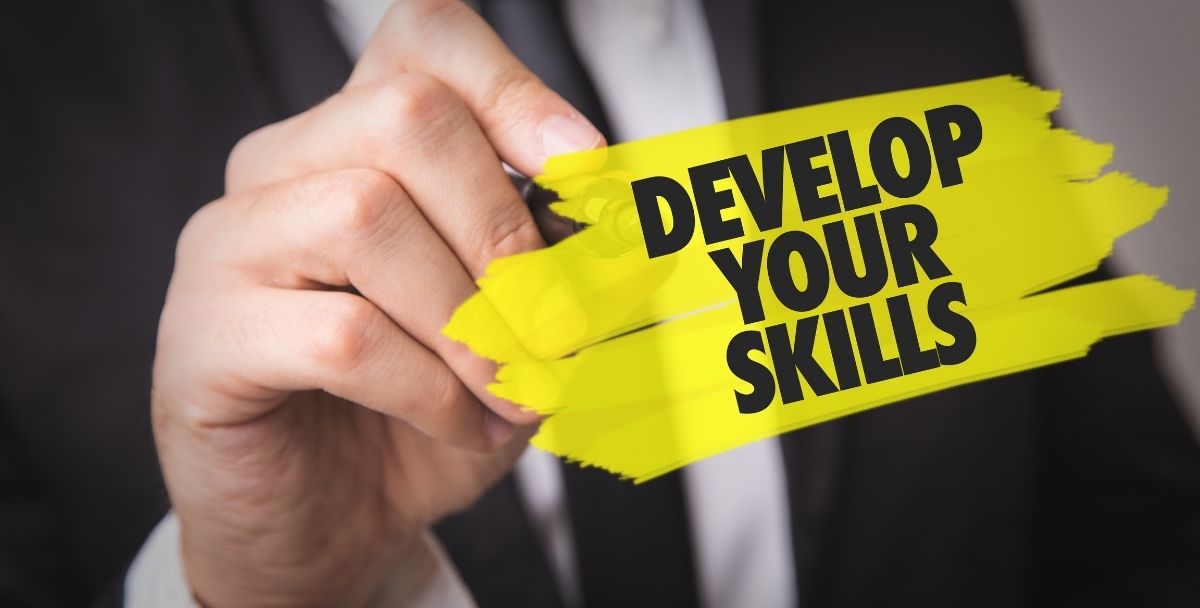 With modern tech development, Mobile app development industries are constantly growing. Currently, Android app development dominates other platforms on a global scale. Almost 3/4 of the world's population chooses Android OS over iOS. Therefore, Android has a huge app market, and as a result, many industrial and technical development has emerged, forcing an increased demand for skilled mobile app developers.
Thank you for reading this post, don't forget to subscribe!
Furthermore, Mobile app development involves predetermined steps of processes such as programming, building software or app design, etc. Many developers find it is similar to Web app development. However, the mobile app is a little different because they are often developed with specific functions to perform a certain task. Therefore, the mobile app developer must have certain sets of skills to build a fully functional eye-catching app.
In this article, we have compiled a list of some of the essential skills for developers to have in 2022 to build eye-catching Android apps.
List of Skills for Mobile App Developers
1. Vital Sense of the UX/UI
Understanding UX/UI Design is also an essential skill for app developers. App users are demanding more engaging and responsive app that is easy to use. Therefore, UX and UI design need to grow even more to meet the market demand. In addition to this, you must have a good knowledge of the design elements or components, and design requirements of apps to develop an Android app with attractive UI and UX.
2. Excellent knowledge of Java and Kotlin
Excellent command in Java and Kotlin is one of the most crucial skills for developers. In many cases, it can be a game-changer for both Java and Android developers. Therefore, you must have excellent command in both Java and Kotlin programming languages for successful native Android app development.
Furthermore, Google has announced that statically typed programming language Kotlin is the best choice for Android app development. As for Java, it has already been popular and widely used in an integrated development environment (IDE) for Android development. Therefore, developers must achieve excellence in both Kotlin and Java to engage in Android development. Go now and start developing your first mobile app today.
3. Cross-Platform Solutions and App Development
Cross-platform solutions require lots of work and time. Therefore, to solve this problem, various cross-platform frameworks such as React Native, Flutter, etc. are designed. Apps built on these platforms can run on both Android and iOS platforms. Furthermore, Google has announced Kotlin as a Multi-Platform, programming language that enables mobile application development outside the Android platform. Therefore, it becomes essential for app developers to have good knowledge of Cross-platform frameworks.
4. Business and Marketing capability
For some readers, the business capability skills may not sound convincing, but believe me, it is one of the essential skills for developers to win over the competition. It tends to play a crucial role in the app development field. As you already know by now, an app needs to stand out from the crowd. Therefore, besides UI/UX design, developers must also know how to increase an app's visibility in the market. Hence developers need to take the business and marketing capabilities skills seriously.
5. Competitive Market Research
To get ahead of the competitors and learn the new development, developers need to do market research thoroughly. Market research is one of the essential steps of Android app development. With market research, developers can get information about the latest market trends, user-preferred apps, features, etc. In short, it will let you set a course for the app development, what kind of apps, features, or UI/UX design your user will prefer. Hence, comprehensive market research is a must from the developer's end for effective app development.
Conclusion:
The dawn of mobile app development has certainly shaped our lives by bringing everything we need with just a few clicks, from online shopping to streaming favorite movies, music, and shows. For almost everything, we have mobile apps. Therefore, a rise in demand for mobile app developers. Companies and industries all over the world from various domains are looking for highly professional, skilled app developers. Therefore, it is necessary for them to constantly expand their skill set and learn the latest app trends to keep up with the competition.