How Small Businesses can Benefit from Managed IT services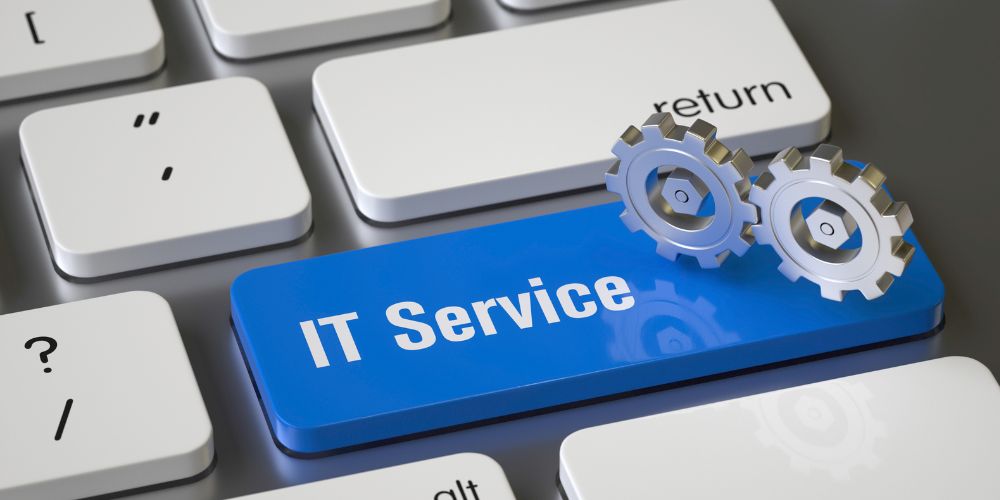 Are you a small business owner trying to figure out if managed IT services is the right choice for you or not?
Thank you for reading this post, don't forget to subscribe!
Managed IT services are growing in popularity as small businesses strive to save time, money, and resources. You will never have to waste valuable time and resources learning about the latest technology trends or managing in-house tech experts if you have a managed IT provider on speed dial.
Instead, you will benefit from having an experienced third party who is dedicated and capable of managing your small business's technology needs.
But first let's take a look at what are managed IT services?
Managed services are available for small businesses considering outsourcing their IT needs. Your company's technology will be supported monthly by a managed service provider at a flat rate.
Managed service providers proactively monitor a company's network, minimizing IT problems and troubleshooting any network issues that arise. Because of advancements in cloud computing, the majority of IT work is now available for outsourcing.
[Read more: How do you respond to a trademark opposition?]
Why does business require managed IT services?
Businesses require managed service providers to mitigate risks. Instead of outsourcing IT only when a problem arises, managed services allow for continuous network monitoring. A managed service provider also handles all updating and maintenance tasks. Managers can now concentrate on their business rather than worrying about the company's IT. A potential managed service provider should also assess current and future IT requirements. The company provides advice on what products and services a company should implement in the coming year.
7 ways managed IT services can help your small business
Your business will gain a competitive edge
Currently, the vast majority of SMEs use a managed IT provider. Emerging technologies, according to 73% of Small and Mid-Cap business executives, offer the best opportunity for innovative thinking, profitability, and competitive advantage.
Managed services help businesses compete by improving business functions, managing IT tasks, and even assisting with complex projects that are often time-consuming for internal staff. The new digital era levelled the playing field, allowing small businesses to compete with industry titans.
Can managed services save money? Yes, the answer is yes. It can also help you predict your IT costs. The managed services package your costs into an annual or monthly payment. By contrast, establishing an in-house IT department can lead to additional and unexpected costs.
There are a lot of pieces of equipment involved with networks that must be maintained, repaired, or replaced from time to time. As part of their contracts, MSPs include maintenance and repairs, so a fix that might cost you thousands of dollars would be covered by the provider. The model protects your budget from extreme fluctuations, enhancing your business' stability.
MSPs will provide you with a technology roadmap to help you find solutions to your IT support needs. Your mind is probably already overwhelmed by the sheer amount of technical work required to scale up your business on a daily basis.
While developing security policies, IT providers can easily adapt and manage a complex backlog to help minimize lost revenue and downtime. Outsourced IT teams can also conduct vulnerability and risk assessments on your current IT systems.
Reduced operational costs
Managed services will manage your company's IT infrastructure as part of your service agreement, allowing you to pay for only what you need rather than paying salaries for in-house IT employees. Providers are usually aware of the best software and hardware pricing. Some may even have vendor contracts with well-known technology companies in order to provide the best technology at a reasonable price.
Proactive Maintenance and Monitoring
An MSP can assist in the prevention of problems. With the help of a team, you can keep all your hardware and software up to date and identify security issues before they become a problem.
With an internal IT team, you may struggle to keep them busy some weeks and overwork others. Managed IT services are less expensive because you do not have to pay for full-time employees.
Another advantage of managed services is that instead of waiting for something to go wrong, MSPs take a proactive approach to maintenance. MSPs use remote monitoring and management to identify, diagnose, and troubleshoot potential issues before they become a problem. Given that network downtime can cost businesses up to $5,600 per minute, or more than $300,000 per hour, it's easy to see how outsourcing to an MSP pays for itself. If something does go wrong, an MSP can provide expert backup and disaster recovery services to get your systems back up and running.
A service provider with a holistic approach provides all services under one roof, such as monitoring, managing, storing, and securing the IT infrastructure. In other words, there is no need to seek out multiple service providers. This 360-degree service can significantly reduce your time and effort. Furthermore, when you purchase a complete package of managed services, you can easily save a lot of money.
You can get future-proof services with automatic upgrades, regular security patches, and real-time assistance. To keep your business competitive, most dependable service providers offer uptime guarantees. Based on their expertise and investments, you can obtain future-ready solutions.
[Read More: Is it advisable to match your Offline and On-Line pricing policy?]
Conclusion:
When it comes to the benefits of outsourcing your IT needs, we've only scratched the surface.
Managed IT services can benefit your business in a variety of ways, including relieving you of the burden of ensuring that your company grows and advances in the most effective ways possible. A managed IT services team is more than just a vendor; they are a business partner.