7 Security Factors to Consider When Choosing a Web Host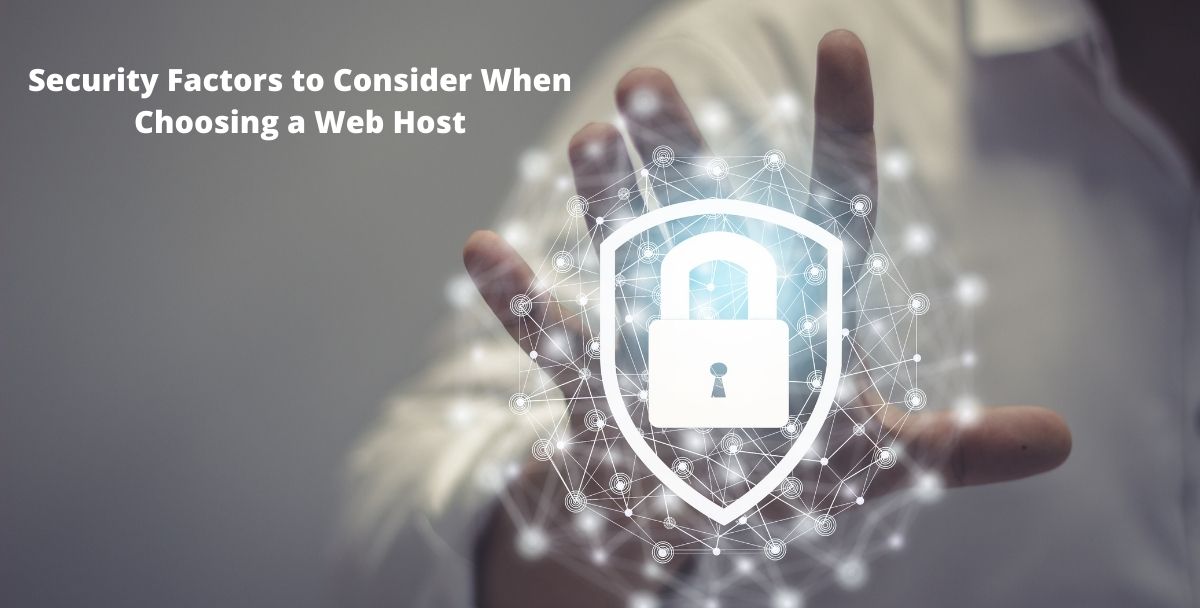 Security is a significant concern for many businesses. The increased cyber threats are the cause for many businesses losing vital information to online scammers. In this case, it is crucial to protect your network against malicious attacks.
Thank you for reading this post, don't forget to subscribe!
There are many web host service providers out there, and choosing the right company can be challenging. Below are things to consider when shopping for a web host.
Backup and Restoration Services
Effective backup services with private cloud host Liquid Web play a crucial role in ensuring your system remains secure. Unfortunately, most businesses do not know that this is one significant benefit of web hosting.
When choosing a service provider, ensure the company can back up and restore data at any time. For instance, when the site gets corrupted, the service provider needs to restore the system's previous versions. This can be a challenging task for some companies, and that is why it is vital to ensure you work with a web hosting company with a robust backup and recovery system.
Software Security
A professional web hosting company should have software for the effective operation of the systems. An effective operating system makes your website more secure, preventing malicious attacks from online scammers.
It is worth noting that this works well with private and dedicated servers. You will most likely work with a provider who offers Windows-based or Linux-based servers. Whichever server you get, ensure you check the usage because the usage model has a significant impact on the server security configuration.
Availability of SSL and Support
Secure Sockets Layers offers additional security that governs an encrypted connection between the server and your visitor's web browser. Most browsers display a black and green icon on the address bar if your site uses SSL. When searching for a web host service provider, check the SSL support to know how you will implement the SSL certificate on your site.
Web Hosting Cost
Different web hosting service providers have different prices. The good thing is that you can get customized services based on your budget. Before you choose a web hosting company, check prices from several companies. Go for what is within your budget and avoid settling for free services since your website can be exposed to high-security risks.
Easy to Upgrade Servers
After using the servers for some time, you may want to upgrade them to enhance your website security. If your business grows, you may want to make some changes on the site, such as additional storage. The web hosting company should have hosting plans that allow you to upgrade your site as per your business expectations. Be sure to check this before hiring the company. Although, if you get a cloud hosting plan, you do not have to worry about this. You will be able to use as much storage as you need, and you will only pay for what you have used.
Professional Customer Care Services
Technical support is among essential considerations when shopping around for a web hosting service provider. The company should have a well-streamlined technical support team that you can contact whenever you have a problem.
You can also check if the company has a live chat on their website. Customer support should be highly responsive to customer concerns regardless of the communication channel used.
Firewall Protection
Firewalls protect your network system from harmful traffic. Installing firewalls will helps you control, monitor, and keep your data safe against malicious activities. Before choosing a web hosting service provider, check what type of attacks the firewalls protect because it is not all attacks are protected by firewalls.
Conclusion
Using the information above can help you choose an excellent web hosting provider. It'd be best to shop around and get the best service provider worth a bang for your buck.