How Can Call Scripting Software Help Increase Call Centre Productivity Levels?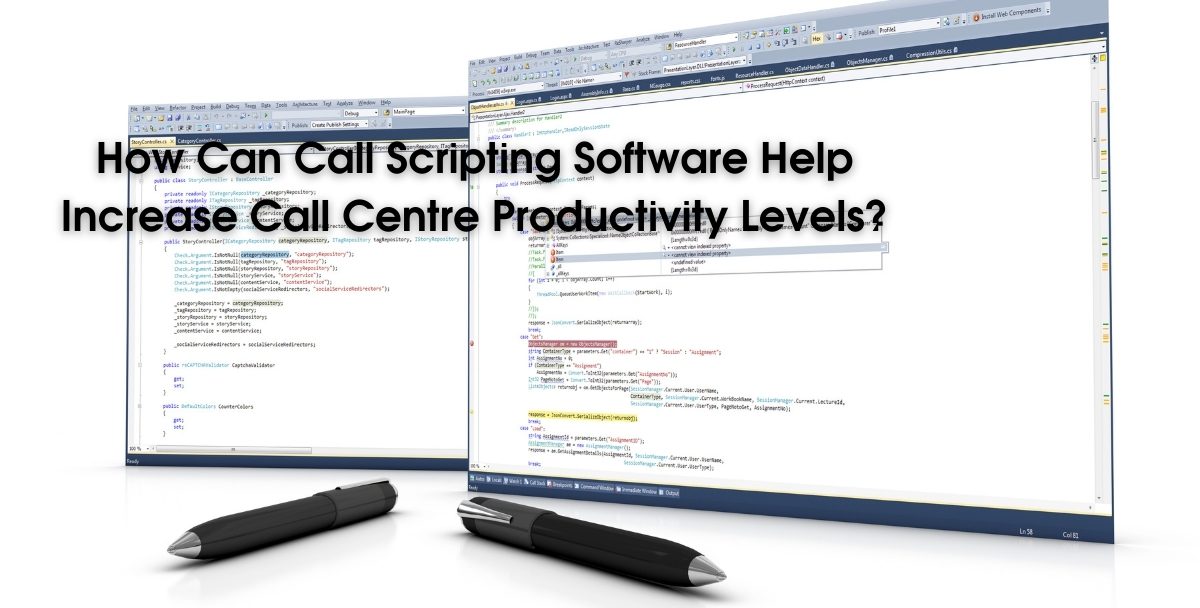 Call centres are now the preferred feedback access routes for a lot of consumers and organizations. However, checks and balances are needed to ensure that the purposes of these call centres are achieved.
Thank you for reading this post, don't forget to subscribe!
According to an article from RingCentral, there was an Ombudsman services report which decorated that in 2017, poor customer service had contributed to UK businesses to lose approximately £37bn annually.
A 37 billion loss is an astonishing amount and companies face great pressure to ensure everything can operate smoothly when dealing with customers' queries. That type of pressure can be eased by using call scripting software such as Awaken's call scripting software for efficient automated call centre work processes.
Dynamic agent call scripting software enables the agents to react appropriately to customers and prepare them for each interaction with customers. The benefits of dynamic scripting using software for call centre agents are numerous. Its dynamic programming capabilities, its ability to build a cohesive approach among agents, and its advanced scripting capabilities, makeup three key areas where its success is most proven.
Features of Scripting Using Call Scripting Software
Dynamic Programming: The dynamic agent scripts alter according to the customer's reaction or response to the agent. Instead of the call agent reading the same script irrespective of the client's answer, the agent should reply in a suitable way to each client's reaction.
A Unified Process: Agent scripts ensure that agents respond in the same manner to client requests. It limits agents' issues going off-script and allows you to ensure that your customer service expectations are regularly met.
Advanced Scripting: Dynamic scripts can allow agents to manage calls effectively and follow through with rapid response without needlessly struggling to adapt to each client's response. Using software for call centre scripting, the agents speak and choose the appropriate customer responses that answer each client's query. In any scenario, the call scripting software then provides the agent with the following proper response to keep the conversation flowing.
Software for call centre scripting makes call agents operate effectively, managing customer calls in personalized and efficient ways.
Why You Should Use Call Centre Scripting Software
1. To Achieve Consistency;
You can streamline your company's goals and values into the script metadata. That way, customers only receive consistent and positive responses from the call centre agents, no matter the question asked.
2. To Harness Employee Confidence
Having a good script by the side of the call centre agent, helps them respond faster and smarter to any type of customer query. That in effect boldens the agent's responses and boosts the general work attitude.
The employee will be able to project confidence in their voice and provide assurances to the customer that they have knowledge and expertise regarding the customer's reason for calling, thus leading to satisfaction to the customer in knowing that their query has been dealt with assurance and a high level of professionalism.  The contact centre employee can then feel really valued and feel like a hero because they have managed to please their customer.
3. It Skyrockets Productivity
Scripts are real helpers, particularly in call centres with a high volume of call traffic. Agents can easily address complaints in small time frames, thereby shooting up productivity.
How to Use Call Scripting to Enhance Productivity Levels
Customer perception plays a massive role in determining productivity levels. Therefore, the right methods must be adopted in dynamic scripting using call scripting software. Some ways are explained below:
Efficient Call Flow
Call Agents usually have several questions they must ask, each depending on the other end of the call's response. As established earlier, each call may be different and require unique scripting to follow up adequately. Therefore, efficiency is primary in developing and sustaining a good rapport with the customers and increasing productivity.
What does an efficient call flow sound like?
Since the customer's subsequent questions will lead to some other specific questions, efficient call flow implies that sustainable follow-up questions should be developed by the scripting process instantly as the conversation goes on. The call flow can then alter according to the answers and questions and the order of follow-up questions. The questions should be connected to bring about the best possible and individualized outcome to the caller/customer.
Use of Lead Qualification
Through lead generation, an excellent response system that is required for proper use of call centre software can be established. Generating leads necessitates the inclusion of custom questions or the gathering of additional data that arise before a call is made.
If scripting is not customized to satisfy these needs, the conversation objectives become very easy to miss. For example, when it comes to the higher education industry, special tailoring to fit students and school staff is critical to the success of any use of scripting. Data can be obtained beforehand, streamlining the responses based on the data gathered.
Efficiency has far-reaching implications in regards to the business of handling call centres. Not only does a badly handled call affect the client, but it also casts the company in a bad light. Information technology has provided a solution in the form of call scripting software. This tool enables agents to respond to customers appropriately, no matter the situation.
A proper scripting program is the only way through which call centres can match an evolving world of increasingly specific customer concerns. Efficient support can help any organization achieve its targets.