6 Trends to Watch for a Salon Business Owner in 2023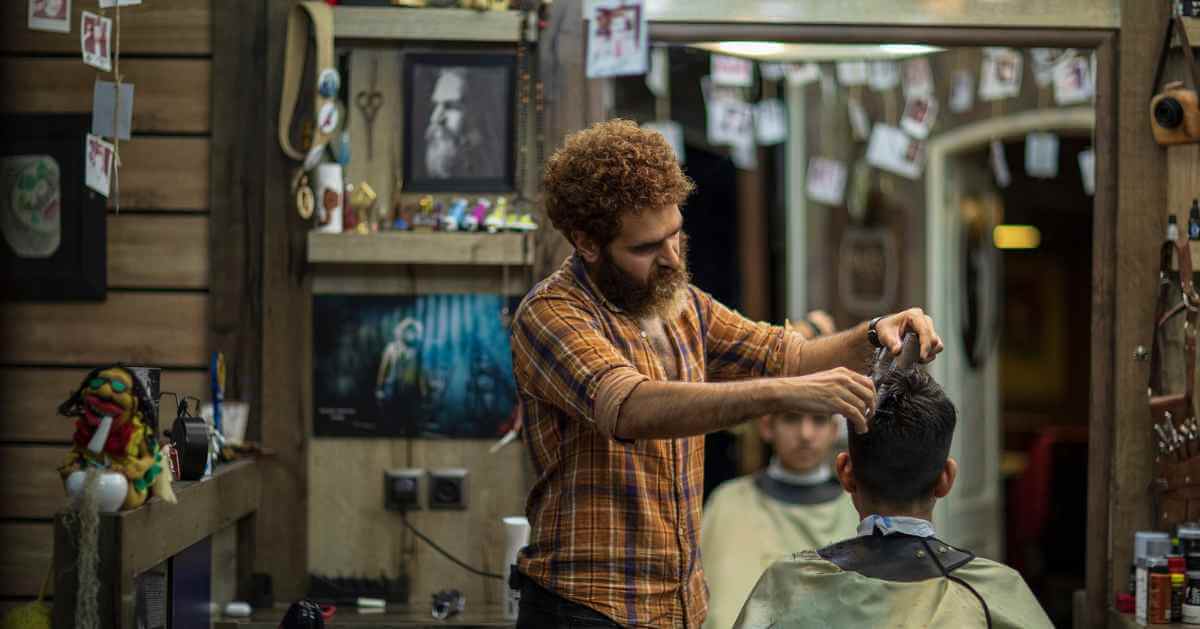 As a Salon Business Owner, it's always early enough to be informed about the latest trends within the industry. In '6 Trends to Watch for a Salon Business Owner in 2023', we'll explore what salon owners should keep an eye on to make the most of their business.
Thank you for reading this post, don't forget to subscribe!
We'll discuss how keeping up with digital trends, and emerging technology can help you remain competitive and be mindful of customer service standards and product offerings. Also, we'll examine changes within the industry related to price and marketing strategies so that you can position your salon to stand out from the crowd.
All these trends impact the success of your salon business, and it's essential to stay informed. So join us as we dive into all these modern developments in the world of salons.
1. Digital Trends and Emerging Technology
The digital world is ever-evolving, and it is vital to stay informed on the latest technology trends impacting how people interact with salons. As a salon business owner in 2023, you should be ready to embrace digital technologies that can help you grow and expand your business.
Emerging technologies will give salon owners a competitive edge by modernizing both customer experiences and internal operations. Technologies could include the following:
Salon Scheduling Software
2023 will bring an unprecedented level of evolution in emerging technologies. As salon business owners, taking advantage of these digital trends will be a must to stay competitive.
One trend that has already been gaining traction is specialized salon scheduling software. This software helps salons manage their clients and appointments in one place for greater efficiency and accuracy. With this system, salon business owners can focus on growing and expanding their businesses instead of being bogged down with clerical work and administrative details.
Salon scheduling software provides complete transparency regarding client status and appointment bookings, automated notifications for payment reminders, and more – so clients can always have up-to-date information about their schedules at their fingertips.
Features of a Typical Salon Scheduling Software Include
Digital payment options
Booking confirmation
Reminders
Follow Ups
Online rescheduling
Google reserve integration
Integrated intake forms
Staff and location rostering
Advanced digital marketing tools
Augmented Reality (AR) and Virtual Tours
As salons look to the future, business owners must stay ahead of digital trends and emerging technology. In 2023, Augmented Reality (AR) and virtual tours will likely become increasingly commonplace.
AR allows customers to virtually 'try on' a product before they buy – perfect for hairdressers clients who want to try a color before they commit. Virtual tours enable salon customers to pre-explore services before making an appointment and help potential clients understand the atmosphere of the salon they plan to visit.
These technologies offer an opportunity to engage new customers and make existing ones feel at home and welcome in your establishment.
2. Marketing Strategies
In 2023, salon business owners need to pay close attention to the marketing strategies they employ to stand out amongst the competition. Employing digital marketing strategies such as SEO optimization, social media campaigns, and influencer marketing can create a successful advertising campaign to attract new customers.
For example, hashtags on Instagram are great ways to ensure content related to your salon pops up in searches. Additionally, influencer partnerships can bring a new audience of potential customers to your doorstep.
When creating your digital marketing strategy, diversify by posting across multiple platforms such as Instagram, YouTube, and Pinterest. Remember the importance of using captivating visuals and videos to grab the attention of your target audience.
3. Personalized service and Competitive Pricing
As a salon business owner in 2023, providing personalized service and competitive pricing will be a vital way to stand out from competitors.
Being committed to providing unique services tailored specifically for each customer, such as custom haircuts, trending hairstyles, and color treatments or specialized spa packages, will ensure that your customers feel satisfied with their experience.
Additionally, offering competitive pricing by running loyalty programs or promotions sets the right tone for the business and helps cement your position within the niches you serve. Embracing these trends in personalized service and competitive pricing will create an unforgettable brand experience that ensures customers remain loyal patrons of your business, now and into the future.
4. Natural and Sustainable Products
Natural and sustainable beauty products have been on the rise in recent years, and this trend is expected to continue into 2023. Salon owners need to keep tabs on the latest product offerings, such as vegan hair care, natural body care items, essential oils, and other cruelty-free products.
These items will likely become significant parts of any modern beauty or spa future business because they harness natural power sources while minimizing waste. Products that offer simple, safe ingredients with maximum impact are a sign of quality and innovation for salons.
5. Customer Service Standards
As a salon business owner in 2023, it is crucial to make sure you are up-to-date on customer service standards. To ensure your clients have an enjoyable and memorable experience, give them free coffee or water while waiting. Make sure to follow up with your clients by sending out communication such as confirmation of appointments and thank you emails.
Similarly, surveys for feedback can help you improve services and maintain top-notch client satisfaction levels. In addition to these services, bonus offers such as referral packages are excellent incentives for customers to keep returning or refer their friends and family!
Additionally, by creating an outstanding atmosphere that is welcoming and relaxing with calming decorations, you will be sure to generate positive emotions in the hearts of your guests. Therefore, considering these professional honors toward clientele constitutes an important prerequisite for success in any business!
6. Online Presence
In the digital age, an online presence is invaluable for any business. Crafting a perfect website and mobile app can assist salon owners in managing their businesses. It increases visibility for potential customers, who can then book services and appointments ahead of time.
As technology advances, it is essential to incorporate more interactive elements, such as a personalized blog or chatbot that engages visitors in real-time. Ensuring your online presence aligns with your brand values and providing continuity across channels sets you up for success in 2023.
Finally Thought
As the salon industry keeps changing, a salon business owner needs to stay abreast of the latest trends and technologies to ensure growth and success. Utilizing digital trends, marketing methods, personalized service, competitive pricing, natural products, customer service standards, and online presence will help propel your salon business to the top.