How Salesforce QuickBooks Integration helps in Data Integration for Businesses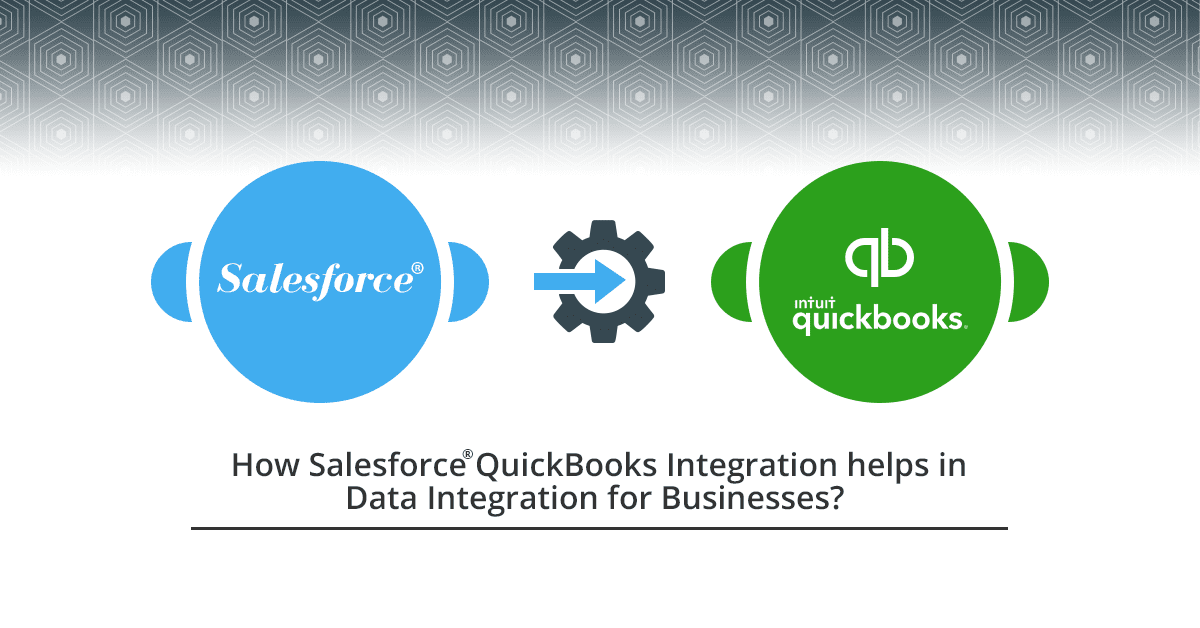 Data is your most valuable asset. Utilizing it correctly can allow you to make intelligent & informed business decisions driving growth and improving profitability.
Thank you for reading this post, don't forget to subscribe!
According to Experian, 66% of companies lack a centralized approach to data, with data siloed being one of the most common issues.
Data Integration is the first preliminary step in transforming business data into meaningful and useful insights.
What is Data integration?
Data integration allows businesses to integrate data residing in different sources to provide users with a real-time view of business performance.
Automated data integration processes can gather structured, unstructured, or semi-structured data from any disparate source into one single synchronized place.
Consolidating data into a central data repository enables your team across the organization to improve performance, gain deeper insights, and actionable intelligence to make more informed decisions to support organizational objectives.
[Read More: Omatic Connectors & Integrations Breakdown]
What are the benefits of Data Integration First Strategy?
Data integration can support your business growth strategy, helping you to retain customers and increase profitability as well as:
Improve Decision Making:
When you have access to data in real-time,  you can certainly make more informed decisions with increased productivity and business acumen.
Improve Customer Experience:
When you have access to real-time customer information as well as their historical data based on their buying preferences or user behavior, you can target your customers with the right message at the right time to improve customer experience and loyalty.
Streamline Operations:
Real-time data access is useful for improving processes, increasing productivity, and lowering costs across various departments, including sales, production, distribution, and more.
Increase Productivity:
With automatic data integration, your data from all the different sources are pooled into a single customer view, allowing you to be more productive.
Predict the future:
Combine historical data with sales pipeline information to make forecasts and analyze customer demands. This will help you to assess your products and services while providing you with the ability to remain ahead of the competition.
How to begin your Data Integration Journey?
Most organizations use a number of systems and applications residing on the cloud, social and mobile platforms.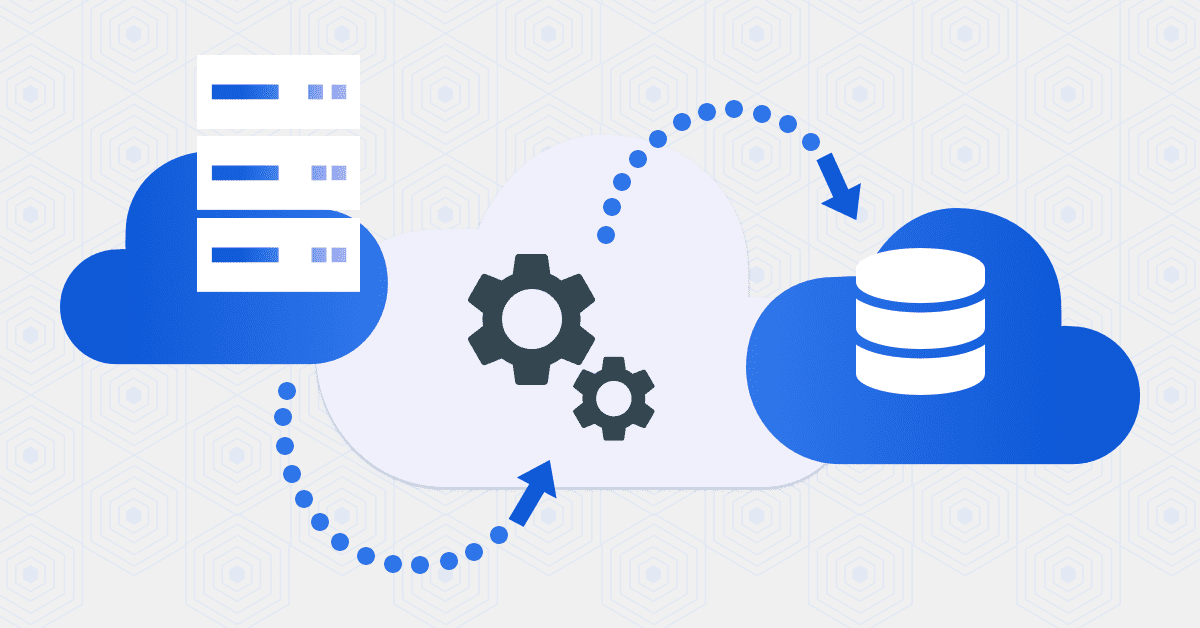 To overcome this scenario, it is important to adopt a data integration strategy. It's a strategic process that evolves over time and may include many different approaches in order to bring together your disparate data sources.
To start with it is important to:
Identify the importance of data integration to people and processes
Understand how you're processing and integrating data
Identify silos among internal and external systems
To ensure a successful data integration project with minimal delays and costs, businesses must go forward with reliable data integration solutions for business acumen.
How Salesforce and QuickBooks Integration helps in Data Integration?
Salesforce and QuickBooks have been the most popular cloud computing software that has been used by businesses across the globe.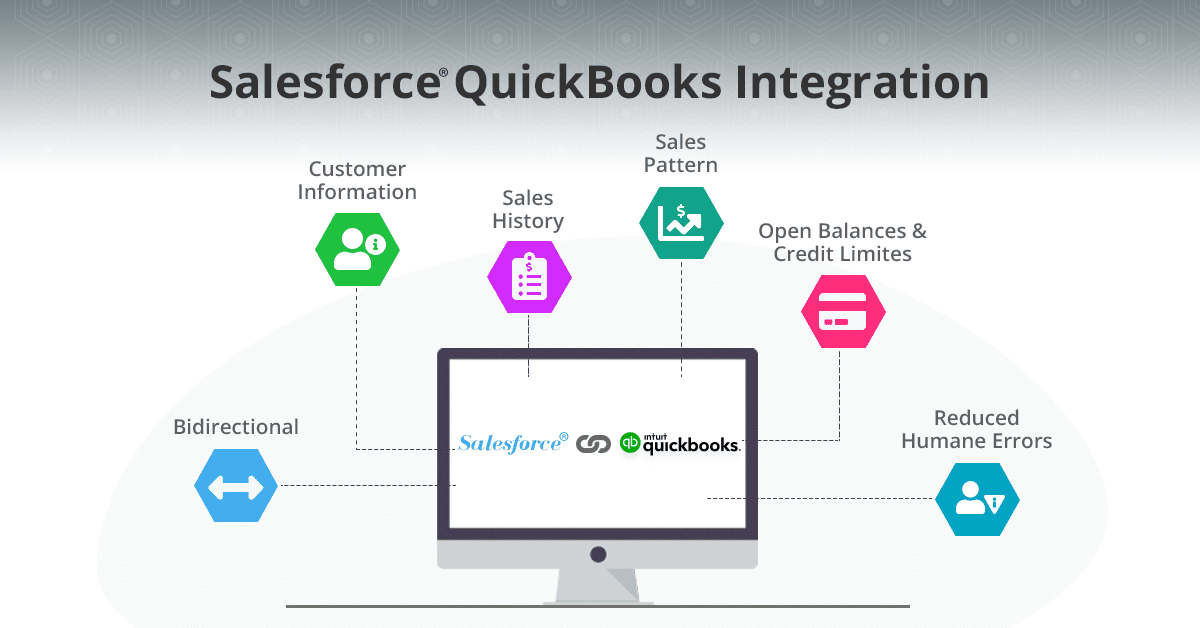 The integration of QuickBooks and Salesforce together simplifies business operations significantly.
With Salesforce QuickBooks integration, your sales & marketing team along with business owners can track customer information along with other data such as pricing and orders without having the need to switch between applications.
The integration of Salesforce with QuickBooks enhances productivity and collaboration significantly.
Why should you consider QuickBooks and Salesforce Integration?
QuickBooks and Salesforce Integration automate business processes, improve productivity, and optimize manual data integration time for businesses
When you integrate Salesforce CRM into your accounting software, you can easily import and sync accounting data, user's information from QuickBooks to Salesforce to achieve overall business visibility within the CRM.
Key Benefits of Quickbooks Salesforce Integration:
Reduced incurring operating costs
Improved efficiency and productivity
Improved Customer Experience
Informed Business Decisions
This integration also helps in converting 30% of lead prospects into opportunities through data visualization from the CRM end.
How to integrate Salesforce & Quickbooks together?
Quickbooks integration with Salesforce automates data integration of invoices, sales orders, payments, and other processes to eliminate data redundancy and duplicity.
With Salesforce CRM and QuickBooks accounting software, you will be able to share accounting data with your company's sales & marketing team.
Your sales & marketing team will be able to track expenses, create customer reports, and get actionable insights that will allow them to forecast and improve the sales process.
This will help in scaling and expanding your business future sales prospects that can bring in more customers for your business.
To integrate Quickbooks & Salesforce together, you need a third-party application, which you can avail from Salesforce AppExchange, which provides you with a repository of third-party applications to integrate data between QuickBooks and Salesforce.
While choosing an application for your company, you need to dig down deep and run through research of application features and capabilities aligning your business process in place.
To make a more informed choice, you can opt-out for free-trials or subscriptions as there are many applications providing such options, this will save your time and money and could help in making an informed choice before the final purchase.
What are the benefits of integrating Salesforce & Quickbooks together for Accounting Businesses:
Integrating Quickbooks and Salesforce not only helps businesses to sync data from Quickbooks to Salesforce, not only this, there is much more to offer when you integrate Salesforce & Quickbooks together.
Benefits of integrating Salesforce & Quickbooks together for Accounting Businesses are:
Optimize integration time as the data flow is bidirectional
In-depth analysis of the sales pattern within Salesforce
You can go through the balance sheet and can also check for open balances and credit limits from within Salesforce
Track each and every customer information in detail with the help of Salesforce
Analyze sales histories for each prospect or customer within the CRM to target future prospects and sales
Reduced Redundant Data and Humane Errors
Conclusion:
Data Integration is integral when you are outreaching data from multiple platforms in a single time. It not only saves time but it will also reduce the cost tremendously.
Businesses must invest in Salesforce QuickBooks Integration to resolve data duplicity and redundancy. It will make the process of data integration from one application to another in a hassle-free way. You don't even need to host this application.
You just need to run this application to integrate data from QuickBooks to Salesforce in real-time.
Now, you are completely ready to head on this process of integration from Salesforce to QuickBooks, which can take your business to a new high with forthcoming sales opportunities while channelizing the data from both applications.