6 Awesome SaaS Tools for Photographers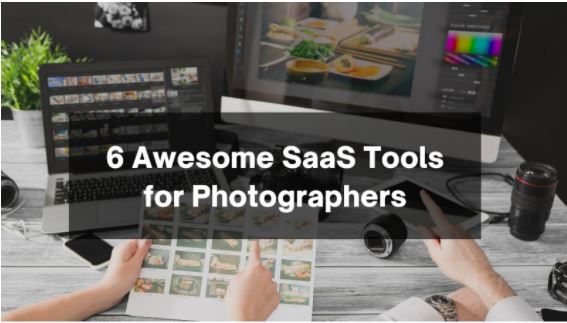 Building a website is essential for photographers who are aspiring to stand out and expand their clientele. A digital portfolio will show-off their skills, growth, and creativity. It also establishes their digital footprint, making known their services, and builds influence among their peers. 
Thank you for reading this post, don't forget to subscribe!
Although it's a great idea to establish a photography business online, it's also important to know that managing it also comes with many challenges. As you build your brand and grow your clients, managing all the tasks can eventually become tedious and repetitive. Since quality and consistency are important factors that can't be compromised, it is good to employ tools that will help you manage your tasks.
There are many SaaS tools that can help photographers manage their tasks. These tools will help them build, manage, and expand their online brand.
Why Do Photographers Need SaaS Tools?
Just like how it basically stands for, tools are important to save time and effort while increasing work efficiency and productivity. 
SaaS tools will cater many problems that come with the management of a photography business. They allow photographers to build their digital studios in an instant, keep track of their appointments, emails, and even help with building marketing materials for their social media platforms.
You don't necessarily need to learn IT stuff in order to understand how it works does not require a lot of  investment. What you only need is how to take advantage of the available tools and apply it to your business model. 
The following are just a few of the many valuable tools and services offered to help you with your photography business.
SaaS Tools for Photographers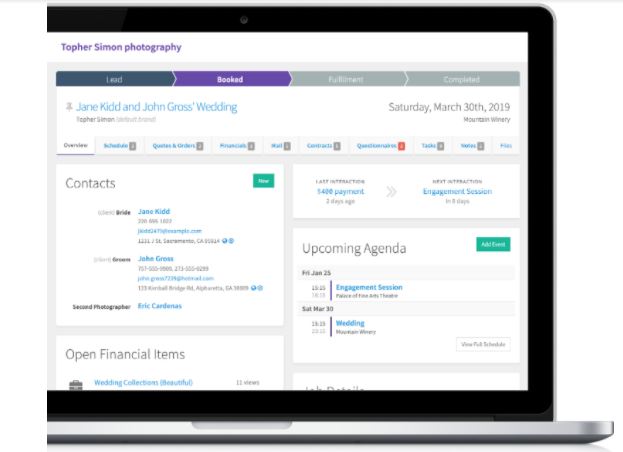 Having been described as a "Swiss Army Knife for Photographers", Tave is one of the best photography studio management softwares in the market as it does more than just record client names and schedules. It can easily connect with other tools so it can support your work schedule and help make your marketing bigger and better 
Tave as a software is easily customizable, and whether you're a photographer / videographer, or an organizer, Tave is the best tool for you. It has a free 30 day trial period, and the monthly subscriptions start at $24.99. Tave sets your prospects & fixed clients in one area so you don't miss a thing. That way, you can organize your business and make more transactions, therefore making more money.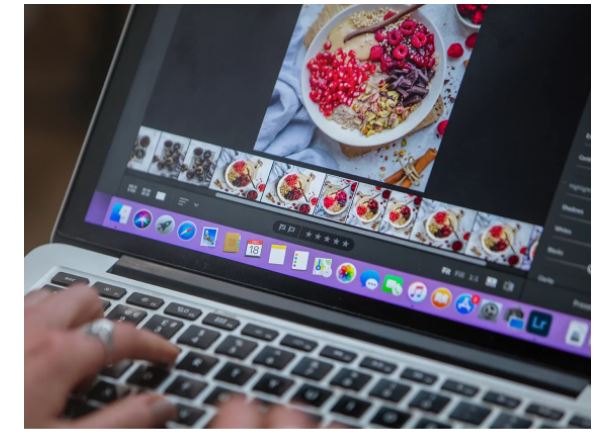 The Adobe Creative Cloud, or ACC, is a collection of software and web-based apps that professionals in the creative field all over the world use. ACC comes with twenty unique apps that give you the ability to edit images, videos and audio, form single and multi-page formats / layouts, process digital photos / images, work on 3D objects and plenty more! Additionally, an ACC license also permits one access to cloud storage and asset management among the many apps.
The ACC provides you with the best tools in the trade to create and alter digital multimedia assets. Most of  the applications are installed directly to your computer which allows you to get started on your digital media work at your own time.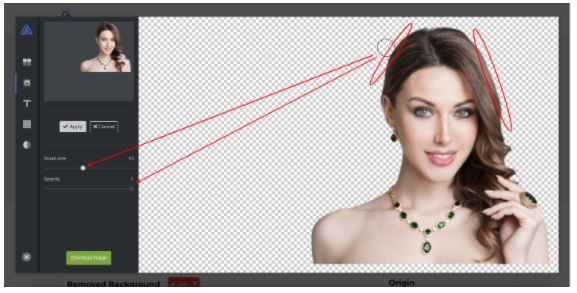 For eCommerce/product photographers, Removal.AI is one of the best tools to remove background from images. It is a FREE, online image background remover and photo editor software company. They provide services to improve images using innovative technology. They incorporate knowledge-based techniques and advanced image processing methods to create outstanding outputs.
With the use of Artificial Intelligence, Removal.AI is capable of determining and effectively removing background from an image's main subject. The optimized, clean, and transparent background can be reused many times and will make images look neat and professional.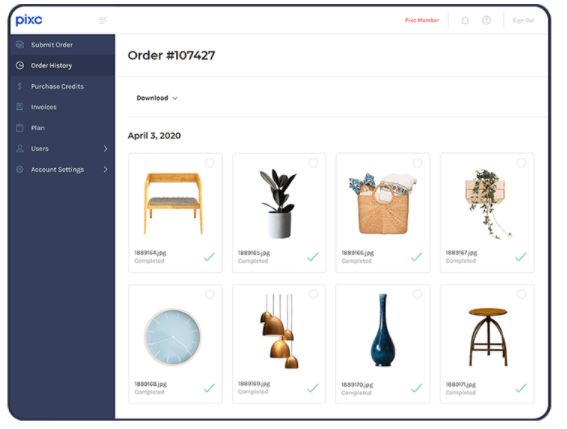 Quality and consistency is very important for photographers that is why many prefer to edit and retouch their photos themselves. But once the clientele and the images that need to be edited grows, they will not be able to keep up with it and might compromise these important factors. This is why it's not so bad to employ tools that will manage and secure these tasks.
Pixc is one of the best tools available that provides image retouching and background removal services. Their services are quick as they can have your images ready for you in 24 hours. They offer the first image for free, but consecutive services go for as low as US $1.60. The images can then be uploaded to your Pixc dashboard via Dropbox or email.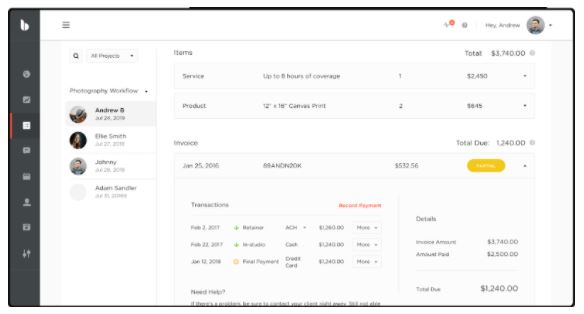 Bloom is a great CRM, or Customer Relationship Management, for photographers who are awesome at dealing with the needs of both solopreneurs and bigger businesses. Bloom is an all around solution for a lot of your studio management needs and is used by all experts and professionals internationally.
Whether you're a new photographer or a seasoned professional, Bloom can launch your website, portfolio, and all your leads, as well as automate the system that you currently have. This gives you more time to spend on yourself or your profession, as opposed to wasting hours in front of a computer.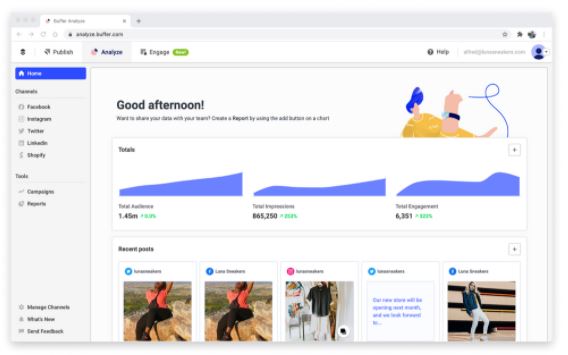 Buffer is a tool specifically made for Social Media. It's a software app for both web and apps designed to manage social media accounts by offering users the means to schedule posts on Facebook, Instagram,IG Stories, and many more. They also study and analyse results and take the community head on.
Buffer makes sharing content very easy and fun. You simply have to connect your social media accounts to create posts within the app. It allows you to choose the social accounts you wish to use, instantly preventing odd combinations. Buffer is a very user-friendly soc-med management program. Every action is made easy as it overlooks some soc med restrictions.
Your Turn…
The demand for photography is greater now than when it was starting out. Although print photography has slowly declined, giving way to online publication with the rise of eCommerce.
With this obvious turnout, tools have been developed to assist in the trade of photography. It's now possible to pair with technology to better one's craft. To quote Tom Zimberoff, "Photographers want a tool they can use, instead of a tool that uses them. Taking pictures is effortless. The business of taking pictures is NOT effortless".