4 of the Best Ways to Modernize Your Business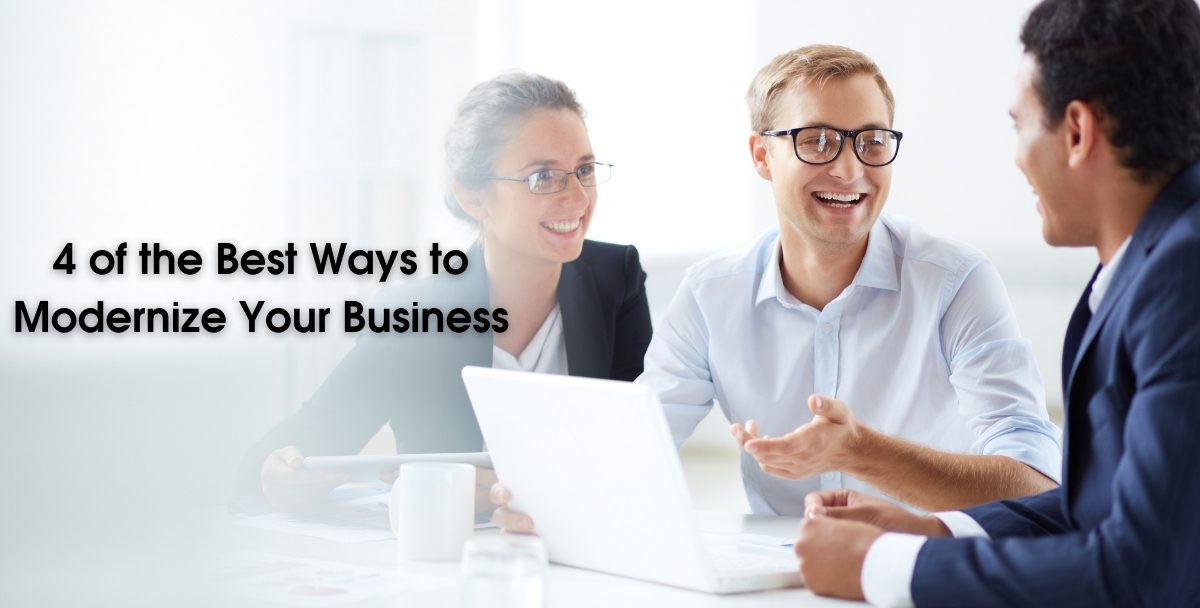 Are you looking to modernize your business? Times can change quickly and 2020 has been a clear example of this with the pandemic, so business owners always need to be wary of potential changes and find ways to stay current. Businesses that fail to stay current fall behind the times and lose out to the competition, but it can also be hard to know the best ways to modernize when trends, challenges, technologies and consumer behaviors are constantly changing. So, if you are looking to modernize your business then read on to find a few of the best ways in which you can do this right now.
Thank you for reading this post, don't forget to subscribe!
1. Get Stronger Cybersecurity
First, one of the most important ways to modernize your business is to upgrade your cybersecurity defenses. The pandemic has created many challenges for businesses and one that you need to be aware of is a spike in cybercrime, so learning about the latest threats and upgrading your cybersecurity is an important way to modernize that will help you to operate with confidence each day. Invest in measures like privileged access management to protect sensitive data and minimize the risk of a serious data breach.
2. Go Digital
The businesses that have managed to survive and even thrive during the pandemic are the ones that have been able to adapt and offer some form of digital service. While there is a lot to be optimistic about looking ahead to 2021 and widespread vaccination, it seems that the threat of the virus will be around for a while and measures will remain in place, so being able to offer some kind of digital service will be key whether this is an online store, video call consultations or offering your services digitally.
3. Embrace Remote Work
Following this point, businesses should also embrace the remote work trend, which was fast on the rise even before the pandemic. Remote work can bring many benefits from a business standpoint, including reduced costs, a happier workforce (many even report an increase in productivity), fewer sick days and the ability to hire regardless of location, enabling you to find the best talent. The key is to make sure that you and your team have the right tools, equipment and systems in place to overcome the challenges that remote work can bring.
4. Switch to Renewable Energy
Now is the time for action when it comes to reducing your carbon footprint and switching to renewable energy for business is a smart way to do this. In addition to doing your part to minimize environmental damage, switching to renewable energy will also lower your costs, future-proof your business and improve your corporate image. This will also help to create a green culture in the workplace, which will hopefully inspire employees to find ways to reduce their own impact.
If you are looking to modernize your business then these are a few of the best ways that you can do this right now. It is hard to keep up when the world is constantly changing, but businesses need to make the effort otherwise you will fall behind the competition and you will be holding yourself back.