RNFI Portal: Login, Services and Registration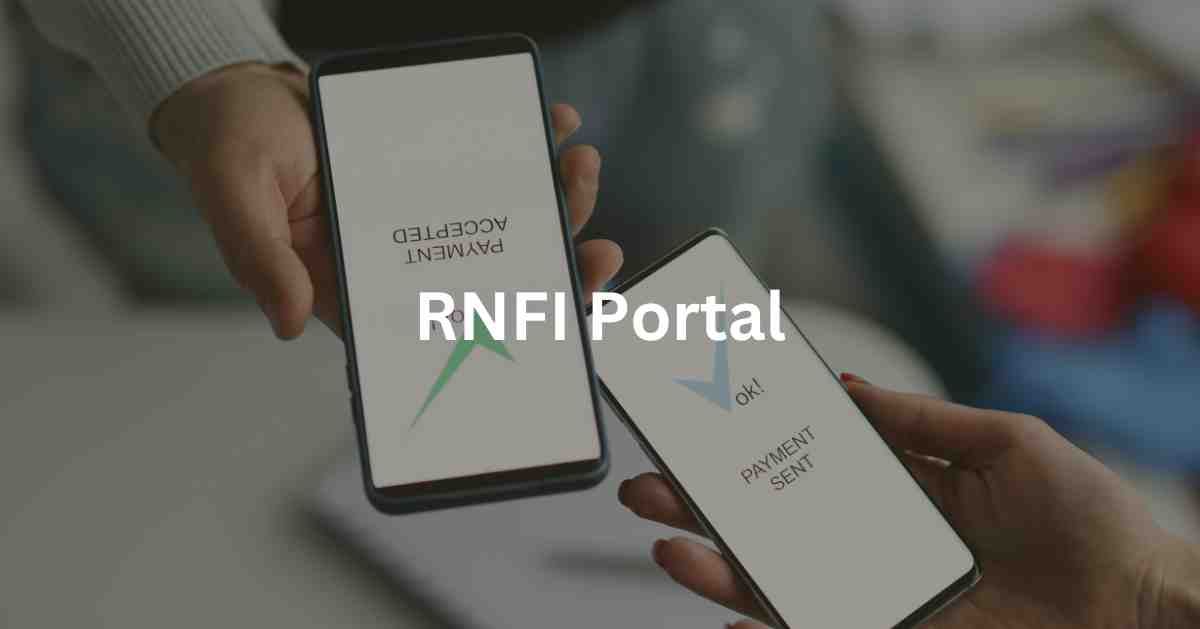 RNFI is an online payment portal providing a host of customer services. This App-based portal has been launched by RNFI Services Pvt. Ltd. Making its services available all over India, RNFI is facilitating hundreds of people to carry out their Aadhaar-lined online payment to meet payment liabilities and also receive payment. It is helping the business community, traders, and all others who have to pay and receive money.
Thank you for reading this post, don't forget to subscribe!
It is also aiding a large number of government services like payment for crop insurance. It is empowering rural India in a positive way. RNFI is a fast payment mode. It is a safe, secure, speedy, and convenient mode of transaction. This digital payment mode is playing a major role in bridging the digital divide between the rural and urban areas of India. The use of the RNFI platform all across the country proves its digital efficacy and seamless services.
[Read More: Keka Login: HR Payroll Software, Registration and Features]
RNFI Services Overview
A broad overview of services given by the RNFI digital payment platform proves it is practically for everybody. This is due to the fact that the array of services of RNFI is diverse. The extension of this service all over the country has further facilitated a large number of people to deal with their payment matters, both receipt and making payments, online in the quickest possible time frame.
Services Available Under RNFI
It offers a wide array of services. Currently, it is providing the following services:
Micro ATM Facility: Under RNFI AEPS, you can use the services of ATMs provided by different commercial banks. You can avail of this service by Registering online with the RNFI portal. After Registration, you can avail of this ATM service.
All Types of Payment: You can use this digital platform to make a payment or receive the same. The transfer of money and receipt of money is done instantaneously. There is no restriction on types of payment. It can be a company payment or a payment made by an individual.
Money Transfer: You can transfer money online to any third party after Registration with the RNFI portal. You can also pay all sorts of bills using this platform. Digital money transfer is getting popular all over India. The digital platform of RNFI has emerged as one of the efficient digital money transfer modes.
RNFI API: It is a business promotion platform under which you can sell or buy different products to generate income. Almost every commodity is linked to the RNFI API. If you are a service provider, you can use this platform to promote your business.
Other Services Available Under RNFI
RNFI provides a large number of services. You can avail of these services only after your Registration is done with the portal. RNFI's bouquets of value-added services are:
Domestic Money Transfer: An individual or a company can remit money to the client's or a person's savings bank or current bank accounts throughout India. This money transfer system is based on Aadhaar Card and is known as AEPS (Aadhaar Enabled Payment System).
Payment of Mobile Recharge: You can use this digitized online payment more to recharge your internet charges for your laptop or desktop, handset, or mobile phone.
Payment of Utility Bills: You can pay all types of utility bills like water and electricity bills. You can also pay multiple other payments using this platform.
B2B Customer Payment: RNFI platform can be used for all types of B2B customer-service-related payments online.
[Read More: AB HWC Portal Login Daily Entry at ab-hwc.nhp.gov.in]
RNFI Registration Process
Operation of the RNFI digital platform is allowed only after Registration. You can Register with RNFI using the following steps one by one:
Step-1: Visit the official site at rnfiservices.com.
Step-2: Go to Homepage.
Step-3: Go to Contact Form and fill it up.
Step-4: The form can be filled by giving your name and other personal details including the state where you are domiciled.
Step-5: Give your Username and Password.
Step-6: Enter your nature business or earning activity like a retailer, commission agent, distributor, producer, peasant, or Partner of a firm.
Step-7: On completing all these formalities, you have to press the Submit Button.
Final Step: Your process of Registration is over and you will get a message from the company confirming this.
Core Benefits of RNFI
Registering yourself with the RNFI can help you reap a large number of benefits. We are listing the core benefits below:
This is a user-friendly online platform that can be used for multiple purposes (by applying online mode for all transactions).
Almost every type of financial transaction can get executed through this portal.
Receipt and making the payment is instantaneous.
You can avail round the clock service irrespective of Holidays throughout the year.
As an agent concerning any business house, you can get your commission immediately.
[Read More: JIT Portal: Check Farmer Payment Status| JIT Login]
In Conclusion
RNFI portal has a large number of verticals. You can easily zero in on the vertical that concerns you. Like if you are a peasant and selling your agricultural products, you can link with prospective buyers or government agencies that buy from you paying Minimum Support Price.
This system is very speedy and all transactions related to making or receiving payments are done instantaneously. This is a reliable digital payment-making platform. Being a next-generation online payment platform, the RNFI uses highly sophisticated state-of-the-art technology. This is one of the reasons why it is considered a next-generation payment mode. This has enabled RNFI to earn the reliability of customers. Let us know your thoughts!