How Cybersecurity and New Technologies are Revolutionizing Online Crypto Gambling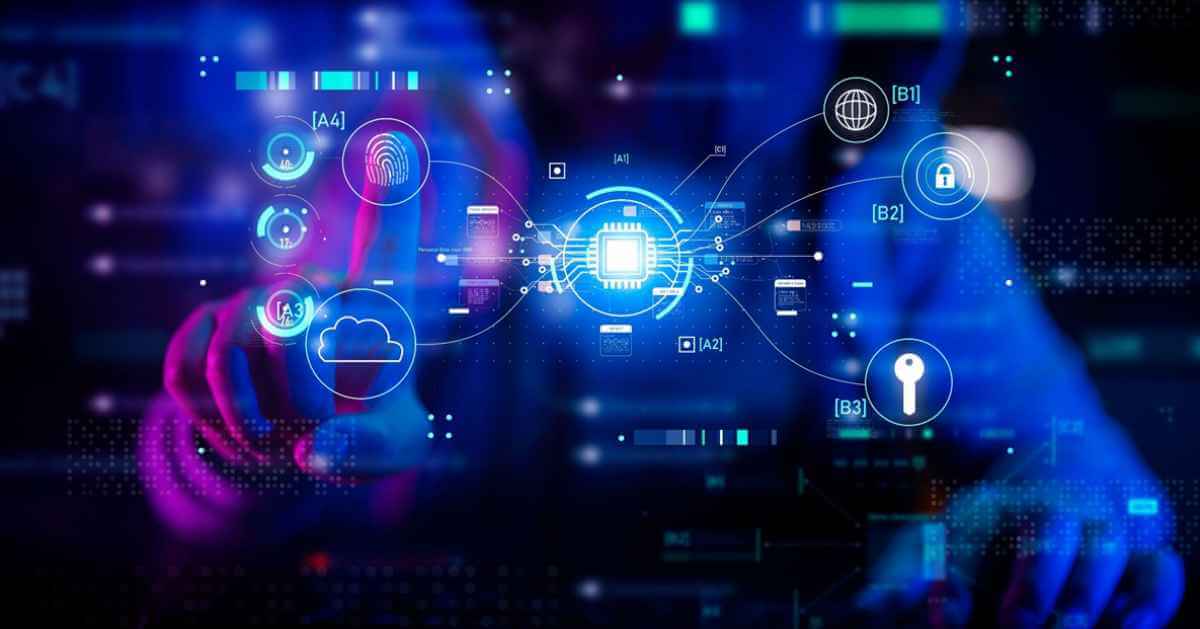 Cryptocurrency is becoming increasingly popular in online gambling, with new technologies offering top security to protect players' funds and identities. This technology has the potential to transform how we play our favorite games by allowing for faster transactions, better anonymity, and state-of-the-art cybersecurity measures.
Thank you for reading this post, don't forget to subscribe!
In this article, we will explore the advantages of using cryptocurrency in online gaming and look at some of the innovative ways it is benefiting users worldwide. We will also discuss new cutting-edge tools, such as blockchain tech, implemented in recent years for ultimate protection from hackers.
With these improved protections, plus lower transaction fees than traditional payment methods like credit cards or PayPal, cryptocurrencies are ushering in a new era of digital entertainment with unprecedented safety and convenience.
Rise of Online Crypto Gambling
The rise of online crypto gambling has been a game-changer for the gaming industry. With the emergence of cryptocurrencies such as Bitcoin, Ethereum, and Litecoin, accessing secure and reliable online gambling website is easier than ever. Unlike traditional gambling platforms, crypto gambling sites are decentralized, which means they operate independently from the strict regulations imposed by many governments and financial institutions worldwide. Players can enjoy access to fast payments using these currencies, not subject to lengthy verification processes or government intervention. This ensures that winnings can be withdrawn without delays or overly high fees.
Moreover, due to anonymity associated with cryptocurrency transactions, there's no need for players to disclose private details about their finances or identity every time they fund a casino account or cash out their wins. All this makes it far more accessible for people worldwide to partake in exciting games like poker, roulette, and slots on whatever device they like without hassle or unnecessary delay in payouts when winning big bucks!
Ensure Security in Online Crypto Gambling
Online crypto gambling provides many advantages to players, including faster transactions and increased anonymity. That said, it may also pose security risks for both players and operators. Operators must take specific measures to reduce those risks to ensure their operations remain secure.
The first step is for the operator to store any funds in an offline wallet since only they will have access to these assets. Additionally, all digital accounts should be secured with strong passwords and two-factor authentication whenever possible. It is also vital that only secure payment methods are accepted by customers; otherwise, there could easily be a data breach if customer information were stored online unencrypted.
Moreover, adequate risk management protocols should be employed to minimize potential losses due to fraud or other malicious activities related to the platform or its users' actions on the cryptocurrency gambling sites.
Innovations Revolutionizing Crypto Gambling
Gambling is one of the oldest types of entertainment and one of the fastest-growing industries on the planet today. As technology advances, more and more people are turning to online gambling to pass the time, make money, or simply have fun. Now that Bitcoin has hit the mainstream, its popularity has spread into various facets of society, including crypto gambling.
Thanks to blockchain technology and smart contracts, innovations in this field are advancing at an incredible rate, with new crypto-gambling websitesbeing built every day, offering great features for users such as provably fair gaming experiences, immutable ledger records, and simplified account/payment processing procedures – all powered by cryptocurrencies.
The underlying tech behind these platforms provides extra security and enables developers to create games with innovative gameplay elements that can't always be found through traditional mediums. With this in mind, it's safe to say that cryptocurrency-based casinos are revolutionizing the industry!
Trust and Transparency
The trustworthiness of any type of online gambling, and especially crypto gambling, is essential for its functioning. Gambling requires players to have confidence in the games' fairness and involves real money transactions.
The anonymity of cryptocurrencies can breed distrust among those new to this form of currency, making it difficult to gain the widespread adoption required for success. This is why reputable casinos will take significant steps to share their process with potential customers – such as providing information on their game's random number generation mechanisms or how often payouts occur so that users understand what happens behind the scenes when they play. Transparency in these areas reinforces user trust and ultimately leads to greater satisfaction from gamblers across all sectors using blockchain technology today.
Enhance User Experience
As the popularity of crypto gambling continues to rise, developers and providers of cryptocurrency gaming services need to focus on enhancing user experience. By improving the gamification options available, offering faster transaction times, enhanced security measures, and innovative features that make playing online more exciting and convenient, developers can create a much more enjoyable environment for players.
Additionally, providing detailed tutorials explaining how the interface works or how to play certain games effectively can go a long way in helping new users get up-to-speed with the platform faster, which allows them to enjoy their experience even further. As cryptocurrencies become increasingly mainstream, there will be an ever-increasing demand for advanced user experiences at cryptocurrency gambling websites – those who can capitalize on this trend could find themselves reaping huge rewards!
Regulatory Frameworks and Compliance
Crypto gambling is a relatively new and unregulated area of the gambling industry. This means that most crypto casinos aren't subjected to external monitoring or regulation. However, cryptocurrency casinos are subject to specific regulatory frameworks in some countries, such as the UK and Malta. For an online casino to operate legally, it must obtain gaming licenses from a competent authority within its region.
Furthermore, they are required to abide by relevant legislation regarding money laundering prevention and consumer protection laws. Crypto casinos also need to implement provably fair algorithms that allow players to verify randomness independently when playing their games; this ensures fairness while ensuring that all outcomes can be backed up with cryptographic evidence if needed.
Future Trends and Challenges
Crypto gambling is a rapidly growing industry that provides new opportunities for operators to create decentralized and secure gaming platforms. The dominant use case of cryptocurrency gambling includes accepting deposits in digital tokens and betting with digital tokens on games such as online casinos, sportsbooks, poker rooms, lottery draws, etc. Poker rooms, being one of the most beloved and strategic card games, has found its place in the world of crypto gambling. Poker sites that accept cryptocurrency are specifically designed for crypto enthusiasts as it offer players the opportunity to enjoy the classic game while taking advantage of the benefits that cryptocurrencies provide. With fast and secure transactions using Bitcoin (BTC), players can easily join poker tables, place bets, and cash out their winnings without the need for traditional banking methods.
Due to its convenience and low fees compared to fiat currency payments, the number of players participating in crypto gambling has grown significantly recently. Given the potential growth prospects presented by this sector, stakeholders must address specific challenges, such as regulations and compliance risks, as well as security concerns related to leveraging blockchain technology for cryptocurrency transactions.
Conclusion
Overall, we can see that the combination of cybersecurity and new technologies significantly impacts the cryptocurrency gambling market. By embracing these tools to increase convenience and safety, online casino operators have the potential to revolutionize their business models while providing an enhanced player experience. This will undoubtedly open up a world of opportunities for players and operators in terms of increased revenue, more secure transactions, improved customer trust and loyalty, and a superior gaming experience overall. As the market matures, it will be interesting to keep track of how closely each operator follows these trends