Best Jobs For College Students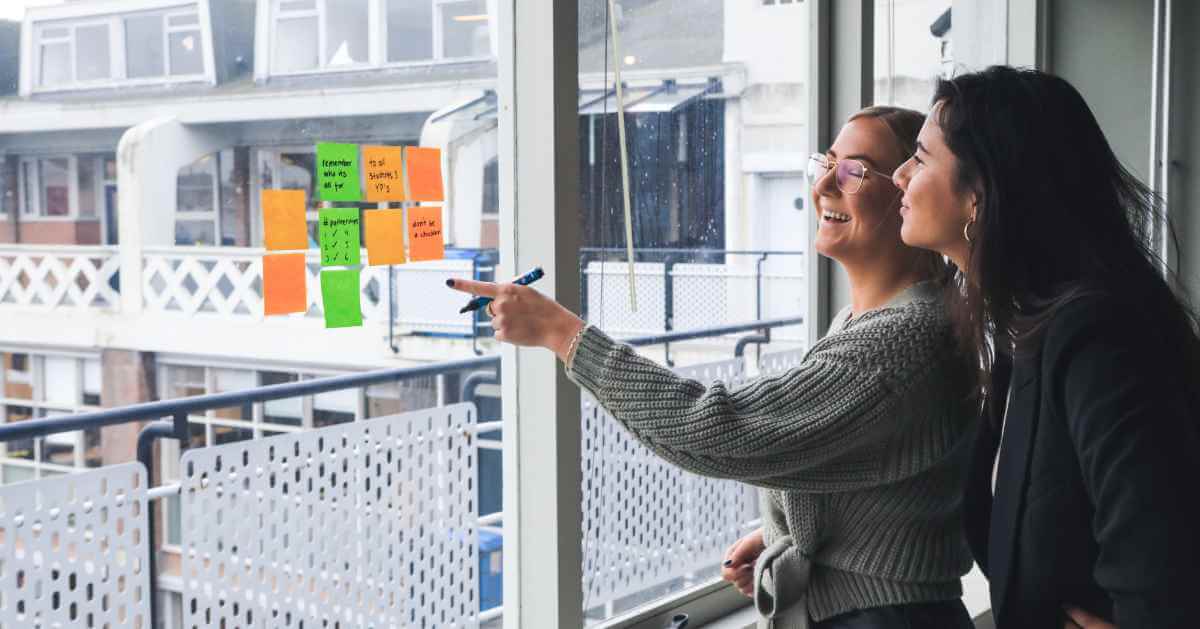 College is an exciting time for learning and discovering what you want to do with your life. But, besides getting a degree, most students need a job to help pay for school, as not all families can fully cover all the costs required for their child's study life.
Thank you for reading this post, don't forget to subscribe!
It's best for college students to find a job that is either relevant to their field of study or can be easily maintained over their course load. Here are some good ideas for such jobs.
Private tutor
From explaining algebra problems or teaching languages to providing help with essay writing, tutoring is a great way for students to learn supplemental skills and earn some extra cash while in college. Taking on another job while in class may seem counterproductive, but it is an excellent opportunity for students to build their resumes and gain valuable professional experience when they are ready to enter the workforce.
Tutors often work with one student at a time in a face-to-face setting or online through a virtual meeting space. They provide various services, including building study skills, developing note-taking strategies, test preparation, and homework help for subjects like math, science, and English. Some even work to prepare students for high-stakes tests like the SAT or GRE.
Tutors also serve as mentors to their students, helping them understand the material and encourage them to succeed in class. Unlike teachers, who are bound to teach with standardized test goals in mind, tutors have the freedom to help students understand and master subject matter that is important to them. This helps them foster a positive relationship with their students and develop a love for learning that can last throughout life. They are able to create an environment where students feel comfortable opening up about their struggles with difficult subjects.
Nanny or babysitter
When it comes to the best jobs for college students, a nanny or babysitter is a great option. It's a flexible part-time job that pays decent wages and can help you save up for tuition or living expenses. Plus, it can give you valuable skills and experience to serve you well in your career.
Babysitting is also a great way to connect with working people who can vouch for you and provide references. If you work for a well-off family, they may even offer to take you on trips and other events that can benefit your future job search.
Another good thing about becoming a babysitter is that it can lead to other childcare careers. For example, if you have the right personality, it could be very easy to transition into becoming a full-time nanny or homeschool tutor.
To succeed in this career, balancing your work and school life is important. You only have so much time to dedicate to a job each week, and you should always try to choose the most productive and empowering jobs that will allow you to advance your career in some way while still giving you the space and time to focus on studying for your classes. This includes avoiding low-paying and too time-consuming offers that won't give you the experience or salary to pay for your college education.
Transcriptionist
Transcribing is a flexible job that allows students to work from home. It involves listening to audio files and typing what you hear word-for-word into a document. The audio files can be anything from market research interviews, meetings, video recordings, or phone calls.
This job requires excellent listening skills and the ability to understand every word spoken, even if someone talks fast or has a thick accent. It also requires attention to detail because some clients provide specific style guidelines that transcriptionists must follow strictly.
Transcriptionist jobs pay around $15 to $22/hour, with top earners netting over $2,200 monthly. To work at this type of job, you will need a reliable computer and high-speed internet. Many transcriptionists also use noise-canceling headphones and a foot pedal to help them focus. It is important to practice your transcription skills regularly to improve. A great way to do this is by transcribing audio from movies or the radio.
Security Guard
Security guards are often needed in various settings, but this job can be risky and available only for people in good physical shape. Some patrol retail locations, airports, storage facilities, office buildings, and gated communities, while others work in loss prevention or as bodyguards for individuals and groups of people. In many states, including New Mexico, security guards must complete special training and pass a background check.
Guards that work at amusement parks and other events maintain crowd control, regulate parking and seating, and direct traffic. At bars and dance clubs, security officers (also known as bouncers) prevent underage people from entering and collect entrance fees at the door. Transportation security screeners ensure passengers and their luggage stay accounted for and safe as they travel through airports and train stations.
Many employers provide on-the-job training for security guards, but a bachelor's degree in criminal justice or a diploma can improve job prospects.
Honorable mentions
A camp counselor is a great summer job for college students who want to be around kids and gain childcare experience. The hours are flexible, but the job is often time-consuming and requires first aid and CPR certification. If you're not comfortable working directly with children, you can still gain experience by volunteering with a youth group or babysitting younger relatives.
If you're active and love to work out, a gym or yoga instructor job may be a good fit for you. Many schools have on-campus gyms and fitness centers staffed by students, making it an ideal opportunity for college students to earn extra money.
Another excellent job option for students is a lifeguard or swim instructor. These jobs can be very flexible and offer strong health insurance benefits.
If you're looking for a career in the business world, consider becoming a tax preparer. This will help you develop your organizational skills and learn the basics of accounting, which will be helpful for any future career paths.
Another great job for college students is a research assistant. Most colleges have research programs for students, and these positions are a great way to gain professional experience in your field of study while getting paid. You can often find these positions through your professors or the school's career center.