Four Reasons Why UPI for Digital Payments Should Be Considered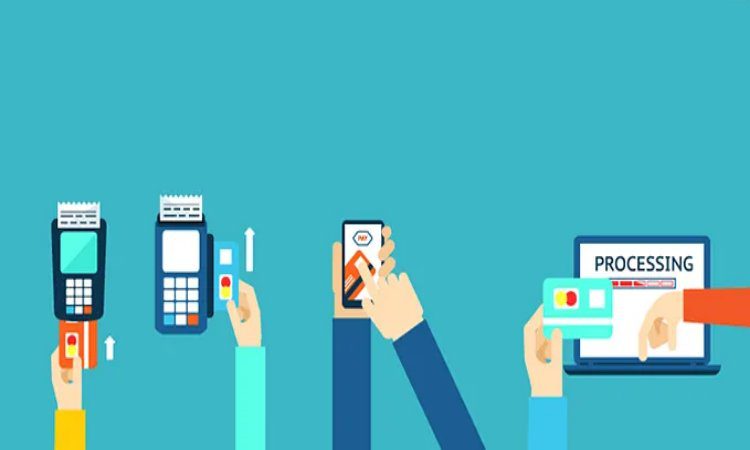 UPI also known as United Payments Interface, is a one-of-a-kind payment system in the world. The system works seamlessly across every bank, and card network using a UPI payment gateway. Paying through UPI is as easy as scanning a QR code or entering a UPI ID that resembles an email ID. UPI is one of the most popular modes of digital payments and experts believe that the platform will garner a transaction value of $1trillion by 2026.
It's accepted by almost every single seller, retail outlet, and even small shop owner as setting it up doesn't require an elaborate setup as is the case with pos devices which require investment. All one needs to do in case of UPI is to connect their bank accounts with the UPI ID, and they can simply generate a QR code which the user can scan to pay for goods and services.
So, if you are new to UPI, or still haven't used this revolutionary digital payment method yet, then here are 4 of the topmost reasons to start using United Payments Interface right away!
Simplified Online Payments
UPI is the most effective solution to simplify online payments. Since it's an integrated system, it has been designed to work across all banks, card networks, digital wallets, etc. Moreover, since a customer is not required to enter or share any bank-related information while making a transaction; it makes the entire process more secure compared to other digital payment modes. Therefore, as a seller, you must include this option on your payment page to give customers access to a simpler, more efficient payment system.
More Secure
Credit card information is always at a risk of being stolen by cyber frauds who are always on the lookout for valuable financial data they can get their hands on. On the other hand, UPI is a much safer option. Whenever a customer makes a payment using UPI, they don't need to share any banking or card information. Moreover, they need to enter a secret PIN, which is only known to the person making the transaction. Both of these methods combine, giving it rock-solid security making it nearly impossible for hackers to assess financial data.
Accessible by All
UPI has been designed keeping everyday people in mind. Therefore, the system is accessible to all. Unlike credit cards, UPI doesn't require a pos device or any other expensive piece of tech, making it possible for even small business owners to accept UPI payments for their goods and services.
All you need to do is connect their bank account with their UPI ID and generate a QR code, or partner with a service provider who can generate that QR code for them, and they can start accepting payments right away.
Moreover, it's one of the simplest ways of making bank to bank to transfers. UPI IDs are unique and resemble an email ID, e.g., abc@XYZ. A merchant can simply enter the id and transfer money directly to the holder of the account. This also reduces the risk of transferring money to unintended recipients as the scope of human error is marginal.
Promotes Cashless Transactions
All you need is a smartphone in your pocket and you can make payments to almost anyone and everyone without the need to carry cash all the time.
Use your bank's dedicated app or install one of your favorite digital wallets to start transacting for everyday items such as groceries, medicines, clothes, etc.
Use it for online shopping, making UPI a one-stop-shop for all kinds of transactions. And since there are no caps on the number of transactions you can make, and there are no associated charges on top of that, makes the platform even better in terms of everyday use. It means as a business owner, you don't need to pay any fees or charges for accepting payments via UPI.
Now that we have looked at 4 of the topmost reasons why you should start using UPI right away, let's have a look at a few of its salient features:
· Works on IMPS and is available 24×7
· Consumers can initiate transactions from any UPI app
· Ease of transfers with virtual payment addresses
· Interoperable
· No extra charges to be paid by the consumers to use UPI for digital payments
UPI is one of a kind, and there is currently no other payment platform that can rival the unified payments interface system as of the moment. The platform is so robust, and secure that even several foreign countries are experimenting with UPI in their county. It has the potential of becoming one of the topmost global payment systems which is much less complicated and lengthy than the ones that are in use currently.
It's a payment solution for one and all, and regardless of the size and scale of your business; you should start accepting UPI payments to give customers a better and more reliable option to pay for the goods and services they buy from you. By doing so, you will not only be giving them a secure platform to make transactions, but also save a lot of money on fees and charges that you need to bear while accepting credit, or debit card payments.