Who is Ramneek Sidhu? |Know About the Digital Kings Owner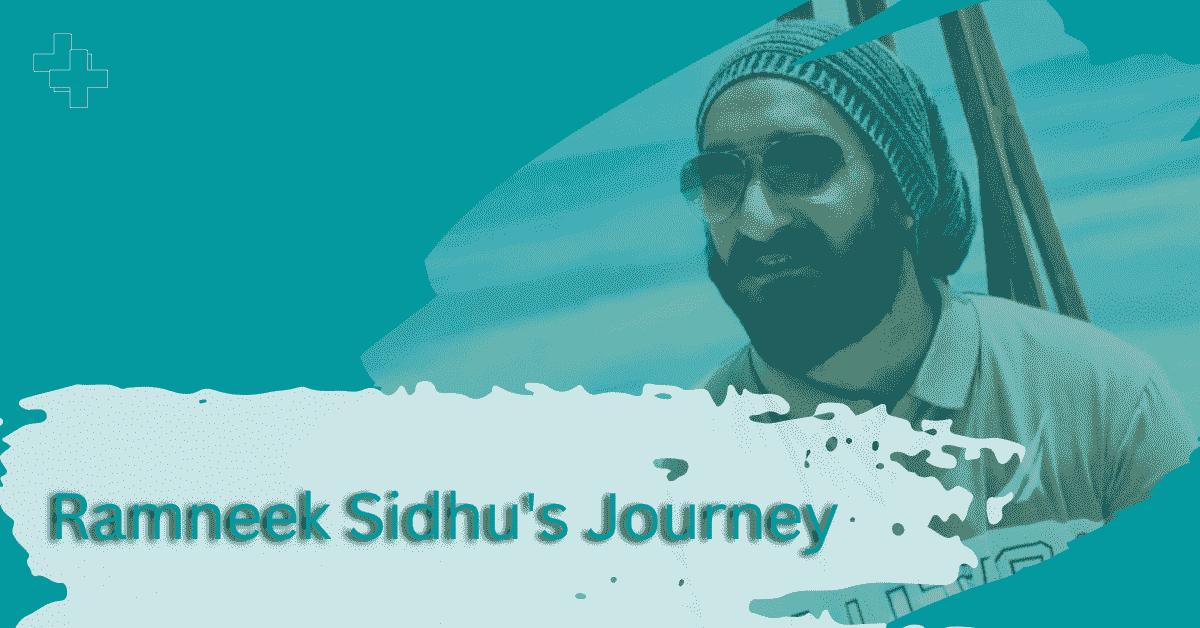 Ramneek Sidhu is an eminent entrepreneur and digital marketing expert. At the early age of about 27, he is known globally for his entrepreneurial ventures and mastery of the digital domain. He is one of the most successful youngest entrepreneurs in the world.
Thank you for reading this post, don't forget to subscribe!
Ramneek has proved beyond doubt that if a person engaged in such fields as online branding and digital presence is innovative, he can emerge as a major corporate entity. Digital Kings started its business in June 2016. In a very short span of time, Ramneek's company grew exponentially.
He is particularly valued by the clients for his unique method of customer-centric market research that helped them in their optimization of sales through conversion of trade queries. His customer-centric research method helped companies and clients to generate a large number of daily visits to their business sites. This facilitated sales optimization.
[Read More: Top Database Plugins For WordPress Business Sites]
Who is Ramneek Sidhu?
Ramneek is the owner of Digital Kings, an online digital marketing company based in the UAE. He is from Mohali. Digital Kings is assisting companies to grow their social media presence. He is doing this by organically growing the presence of companies and his clients in the digital domain.
Digital Kings has proved to be very helpful for his clients, particularly those who are engaged in the field of the entertainment industry, among others. His method of celebrity management is acclaimed all across the world. Ramneek has been a total success in branding a company or an entity by creating an aura around them by organically growing their followers.
This technique helped his clients to generate online queries regarding their products and services. Digital Kings is converting those business queries into actual sales. This process of optimization is helping his clients to grow their bottom line of profit. Ramneek is famous globally for setting the right type of audience for a product and service. Ramneek's digital marketing methodology is a marked departure from the traditional ways.
He has innovated his own unique ways to popularise a brand through story-telling ways that generated the interest of visitors of their websites to read such posts. He is also an expert in audience engagement.
That is why the success stories and brand stories appearing on various social media platforms posted by Digital Kings generate a very large number of views and hits. His posts for his clients appear on almost all social media platforms, including Facebook, YouTube, Instagram and Twitter. This method has been proved to be ideal for celebrity management also.
Ramneek Sidhu's Education and Career
Ramneek was born in 1995. He completed his school education at the Golden Bells Public School. Ramneek holds degrees in B.Sc in Business Management and B.Tech in computer science. He completed this B.Tech degree from the Rayat and Bahra Group of Institutes of Mohali in Punjab.
Before launching his own company, Ramneek had been working with some companies. During the 2013-15 phase, he functioned as Head of Digital in an organization. But he always wanted to be an entrepreneur. This was his inner urge. His life's cherished goal. It was his love for social media and the digital world that drew him to focus his future business model based on digital marketing.
After mastering the methodology of digital marketing, it was in 2016 that he finally decided to launch his own company thus beginning his entrepreneurial journey.
The company was named Digital Kings!
[Read More: Google My Business Optimization – A Step-by-Step Guide]
Ramneek Sidhu's Journey as An Entrepreneur
As an entrepreneur, Ramneek's journey was totally successful. It was so much that even some top-notch film personalities in the Hollywood and Bollywood are his clients. The success of Digital Kings can be understood by the fact that it manages its social media accounts.
As a digital marketer and social media expert, Ramneek carved out a place for himself by revamping several loss-running companies. His unique method of generating robust visits to business sites of these companies facing down-turn and converting trade queries into actual sales helped them to survive in an atmosphere of corporate competition.
Digital Kings also designed business sites for different companies and made designs at par with the international standard. This increased the visibility of the business sites on different social media platforms. Such companies could effectively stand out in the corporate competition and grow steadily to generate profit.
Ramneek Sidhu's Net Worth and Growth of Digital Kings
As an entrepreneur, Ramneek is a person of high net worth. His income is growing as Digital Kings also is progressing very fast. In 2022, his Net Worth stood at a whooping US$3 Million.
In Indian currency, this amount stands at Rs. 21 crores. In Indian currency, his annual salary and overall income stood at Rs. 3.6 crore in 2022. He is one of the richest young entrepreneurs in the world.
Ramneek Sidhu's Instagram Account
Ramneek has a very large number of followers and a fan base on Instagram. In 2022, his fan base on Instagram stood at 303k. His large number of followers on Instagram proves his global popularity as a young entrepreneur. A large number of Ramneek's fans seek guidance on running businesses, especially in digital marketing, from him on a regular basis.
His success story at a very young age is the source of inspiration for such would-be entrepreneurs who are still young and plan to toe his line. Besides Instagram, he is also followed regularly on other social media platforms where he figures. These social media platforms are Facebook, Twitter, YouTube and TikTok.
[Read More: The Relationship between Social Media and PR]
Ramneek Sidhu's Secret to Success
Right from childhood, Ramneek dreamed of becoming a very successful entrepreneur along the lines of Bill Gates, Jeff Bezos and Mark Zuckerberg. Though he had been following all other most successful business persons, these three international icons of the corporate world particularly interested him. He studied how they made it very big from a scratch.
Subsequently, he decided to be like one of them. And he became a successful businessman. We all know, great personalities attract ambitious young people. No wonder, Ramneek got inspired by the three global business leaders who made it very big facing all obstacles.
It is not that Ramneek did not face any challenges in the booming digital marketing business. But his public relations and business publicity approaches were different from others. He curate and customized his clientele's specific business goals and transformed these goals into a reality through his real-time social media blitz.