Best Sources to Build Quality Backlinks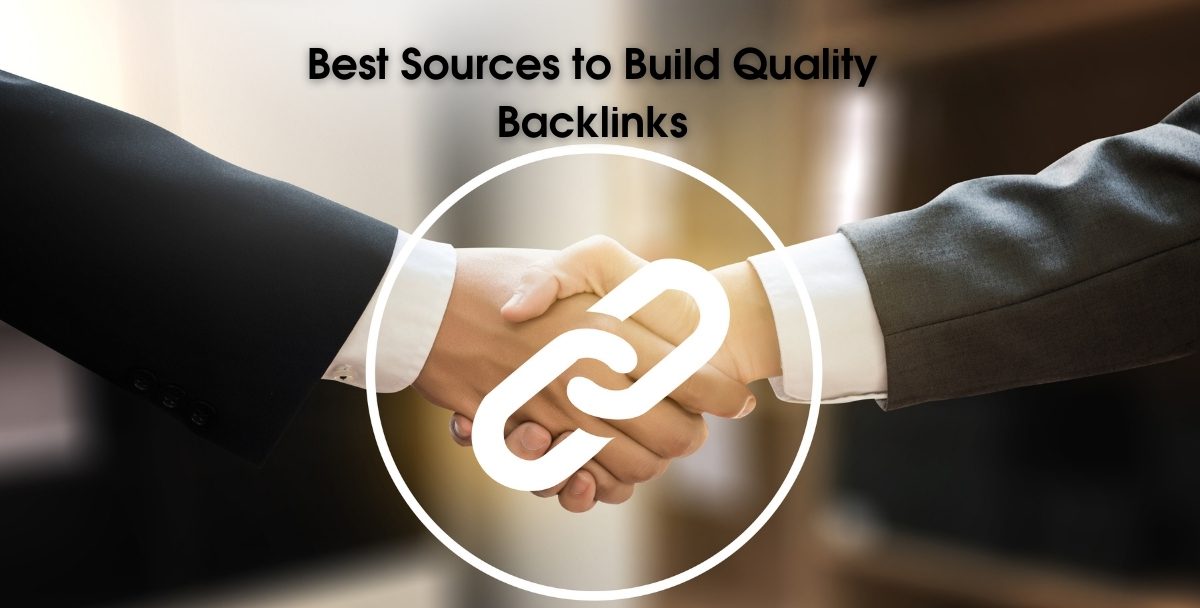 Backlinks determine your website's ranking on a search engine such as Google. When performing SEO (Search Engine Optimization), you should build backlinks to ensure your website gains relevant organic traffic. Your website should have more backlinks from authoritative domains to enhance its reputation on Google.
Thank you for reading this post, don't forget to subscribe!
Below are the best sources to build backlinks:
Replicating Your Rival's Best Backlinks
SEO (search engine optimization) can be likened to a poker game, and Google or any other search engine will be the dealer. Each player plays with their cards present on the table.
In this case, the backlinks act as the cards, and they are accessible to each party. You can easily get a list of the links being used by your competitors and try to use the best ones.
Replicating the backlinks being used by your competitors is one of the best ways to build new links while also improving SEO (Search Engine Optimization). Choose your primary rivals and the highest-ranking websites for the primary keywords. If a site is ranking above yours, this means their link profile is better, and their backlinks are of higher quality. After deciding which competitors are worth spying on, analyze their backlinks.
Companies such as OutreachZ can also assist with building backlinks; this firm has over 2,500 blogs, and it is among the largest niche blogs in the marketplace. The prices are low because of the marketplace fee structure. It is also a platform for serious buyers on an invite-only basis.
Each blog has been vetted, and bloggers own it. Low-quality guest posting is also not allowed. Every buyer uses their content. The team also has more than eight years' experience. Finally, there is excellent support and service. Clients will have a 12-month guarantee on the links, although they exist for a lifetime.
Analyzing the Mentions of Your Competitor
Besides spying on your competitors, check the number of times their brand has been mentioned across the internet.
Keep track of the mentions on a website or social media networks. For instance, if a client to your competitor asks a question, and you are in a position to offer help immediately, it means you will create a good relationship with that consumer. If the client has a website, it means you can also earn a backlink if they endorse you.
Some tools can also help you acquire backlinks by setting up alerts for specific keywords.
Building Backlinks Using Infographics
Infographics have gained popularity over the past few years as a link building technique. Important publications usually publish infographics regularly, and the readers value them. Besides helping to build backlinks, they also drive traffic from the social networks since they can be easily shared.
If you are not conversant with design, you can hire a professional to create the infographics. The cost of the design will depend on the designer's level of professionalism.
After creating infographics and posting them on your website, you can also submit them to renowned infographic directories.
To get more traffic, you can also use Twitter to find users who have shared infographics related to your niche. You can also carry out some outreach asking the users to look at the newly published infographic while soliciting feedback. If they like it, they will share it on their social media pages and link to it.
Guest Blogging
Guest blogging makes it possible to reach out to an already existing audience. You can also interact with different people from your niche; this is a technique meant to acquire more followers on various social media platforms and build quality backlinks.
Guest blogging has been present even before search engines such as Google began to use backlinking as a factor to rank websites. Google currently accepts guest contributors, and there is no reason to worry about penalties as long as the guest post is not poorly written or spammy.
If you're going to guest post, you need high-quality stuff. It should be as good as the content that you are posting on your website. Not every guest blogger succeeds; however, you will witness the benefits if you take guest blogging seriously.
Ensuring You Have a Solid Internal Linking Structure
Internal links will not boost your SEO (Search Engine Optimization); they will ensure your website is usable. Also, they can assist in building links for the preferred anchor text.
Such a technique should not be abused. You are not supposed to create over 100 internal links since your website may look spammy or suspicious.
Promoting Your Quality Content Everywhere
Quality content can only get you backlinks as long as people know it exists. Utilize different techniques to ensure people will be interested in linking to your website's content and sharing it on various social networks.
Influencer research tools usually find individuals who can share your content. Converse with more bloggers to ensure there is a higher chance of making sure your content has been shared.
Carry Out Interviews
Some websites are in different niches, and they usually run interviews with experts. If you're not as popular to be invited, reach out to the interviewer and explain why they should interview you.
Sites that usually run roundups are always on the lookout for quality content, and you have a high chance of being accepted. Along with the answers you provide, you can get backlinks.
Broken Link Building
This technique involves looking for 404 errors or similar issues on a popular blog and telling the owner about it.
Since you are doing the website owner a favor, they can consider rewarding you by linking to your website. Such backlinks are found on pages where bloggers normally link to third-party websites.
Specific Google Chrome Extensions usually help to identify broken links. After finding such an issue, contact the webmaster and notify them about the problem. Issue direct instructions and ensure they can easily identify the mistake and fix it. You can suggest your website as a resource to replace the broken links.
Conclusion
The techniques mentioned above can help to build backlinks to your website. Although the entire process can be time-consuming, it is worth it in the long run. Focus on building quality backlinks and avoid wasting time with links that will not prove fruitful.