Top Advantages Of Using Wireless Security System In Your Houses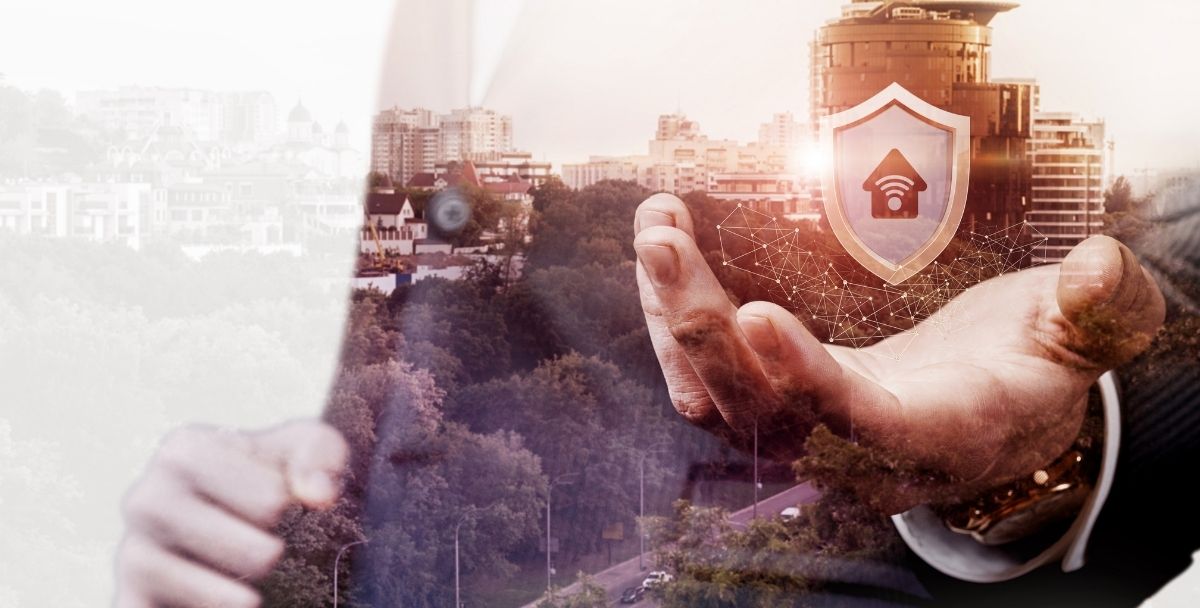 Technology has made things easier for humans in every sector in today's world. So if you are a fan of modern gadgets, you should go for smart houses. A bright house has all the latest tech and gadgets installed for safety and comfort. For example, you can have remote controlled lights, thermostats, curtains, doors etc. These all remote-controlled devices make the life of an individual easier and comfortable.
Thank you for reading this post, don't forget to subscribe!
The wireless security system is necessary to ensure the safety of every house while you go away for work. But having installed the security gadgets alone will not do any good if you cannot monitor them. So there comes the role of AlarmNet. It is the company that provides the best monitoring system for all of your wireless gadgets and security system. Moreover, they can provide monitoring services for any of the latest devices of the houses.
More About Alarm Net Company
The Alarm Net is a cloud server-based company that helps in monitoring services for all of the alarming and communication systems. The company is best for all kinds of security gadgets and devices. Many people have a wireless security system, whether in their offices or homes. It becomes essential to have the best monitor system to manage data correctly. It also keeps track of the whole data and alerts the individual if any breach is found.
The AlarmNet is one of the best companies to record, analyze, and manage all the security system data. It helps increase the efficiency of all devices to give you the best quality of services. AlarmNet is quite famous globally and in business related to communication and security. Almost all of the people having smart houses uses their services.
Why To Go For A Monitoring System?
Having a good monitoring system is as important as having wireless security for the house. The wireless security only alerts the individual if he is in the house or nearby. Also, the wireless system requires manual support to turn it on or off. Thus it is inconvenient for people to turn off the alarms if it is a false alarm or turned on by mistake.
Monitoring services means that all of the data recorded in your security system will be visible to people all the time. So safe home central, combined with AlarmNet, provides monitoring services for all of your electronic devices installed in the house. The monitoring system is compatible with smartphones. This means you can access the live footage of cameras on your phone to check any breaks in or any of activity live. It also allows you to control all of the systems, like switching on and off the lights if you forgot to do so while going to work. You can also open the door lock for someone else if he does not have the key to your house.
These all of the advantages of AlarmNet makes it easy to use and control your smart houses. You can opt for their services as they are very affordable. It fits every individual budget. With the best services comes the convenience of using the devices.
Commercial security alarm systems typically include sensors that detect movement, windows and door contacts that detect forced entry, and glass break detectors that can detect the sound of breaking glass. Visit website to learn more.
Advantages Of Wireless Security For Houses
If you have a wireless security system in your house, it must be installed properly. Many people might have a security system, but most often, they will not know how to properly install one for their home. However, if you are brought into the proper mind frame and with the right information, you can ensure that your wireless security system will last just as long as possible.
First off, make sure that your wireless security system is compatible with your WiFi network before buying it. Some of the best advantages for your convenience are detailed here:
It Can Be Easily Installed
There is no complicated process in installing this security system. However, if you need a wireless security system because you live in a big house, what you can do is install a single receiver device for this system. Then, it will be easy to connect the device with your network and control the entire system with one wireless controller.
It Has Better Communication
With wireless technology, communication between your receivers and security devices is made easier, and it is also more reliable than any other communication technology. What this means for you is that all of your devices will communicate with each other simultaneously without any delay whatsoever. This can help greatly if there is an emergency needed at once.
It Is Cheaper
When you compare the costs of setting up wireless security systems with that of wired systems, they are often cheaper to install, less expensive to maintain, and are also more affordable. This is the main reason why people prefer wireless systems.
It Is Easier To Upgrade Components
Once you have your wireless security system installed, you can easily upgrade any of its components whenever needed without buying a new one altogether. This will save you a lot of money in the long run because it will not cause any disturbance to your security system at all.
Get All The Data Secured
Another advantage of having a wireless security system is that it records all of your camera footage as and intercoms. Thus, the data gathered by all gadgets are stored in a very safe and secure manner. It also gives you the option of backing up all the data on your hard drive or cloud storage.
No Taking Care Of Wires
People using old technologies gadgets know how difficult it is to deal with the wires of all security systems. It is a very challenging task to find the problems in the wiring system if your security system is not working properly. In addition, a large number of wires creates a mess and are hard to keep away from children and pets. Thus having a wireless system relieves an individual from the above common issues. Also, your house will look spacious with the use of wireless gadgets.
With all these advantages of wireless security gadgets, you can be assured of your house leaving vacant for work. Also, you will have the unique and relaxing experience of living with the features of the AlarmNet monitoring services.