How to pursue Post Graduate Program in Digital Transformation in 2022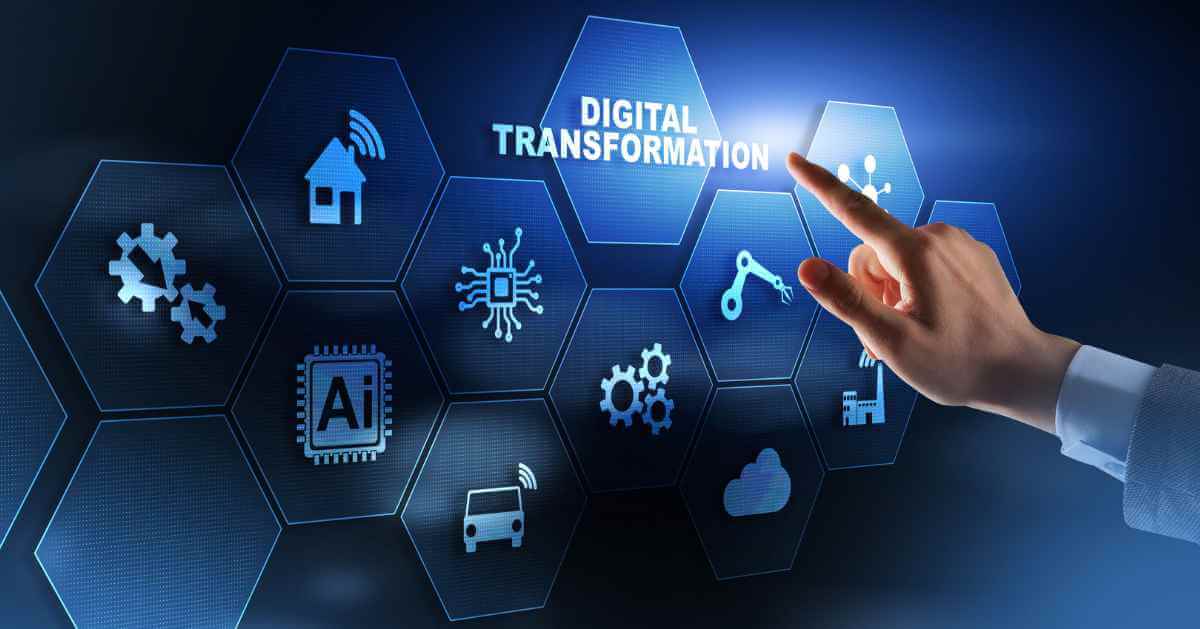 Digital transformation is an integral part of a modern organization's success. However, no one3 claims that executing digital transformation is easy. Several businesses are looking for professionals with in-depth knowledge to execute the digital transformation process in their organizations.
Thank you for reading this post, don't forget to subscribe!
Therefore, pursuing a postgraduate program in digital transformation in 2022 seems like a great idea. We will provide you with all the insights required to execute digital transformation. 
But before that, let's talk a little about the benefits of digital transformation in a business.
Increases customer satisfaction
With the emergence of new technologies, customer expectations are increasing daily. They want personalized services as automation that can replace many repetitive manual tasks. One distinct advantage of digital transformation is that it makes it possible to implement solid tools and strategies that lead to increased customer satisfaction.
Availability of data-based insights
A digital transformation strategy is useful for generating data that can be turned into revenue-generating insights. In the past, data used to be scattered and disconnected. At times, businesses needed to collect and use data. Digital transformation supports data collection and centralized storage and offers to analyze data and translate them into something that influences corporate decision-making.
Supports software monetization
By 2023, companies that have undergone digital transformation are expected to contribute to more than half of the world's total GDP. Digital transformation has been possible in multiple organizations because they have adapted to a software-centric approach from a product-centric approach. They understand that software monetization enables businesses to generate higher revenue. 
Limits human error
Digital transformation will mean reduced human involvement in multiple tasks. As a result, human inefficiencies and errors will reduce considerably. Apart from that, digital processes will also save time. Therefore, business operations will become smoother and less risky.
Frictionless user experience
One of the best ways to prove that you have mastered digital transformation is by providing customers with a frictionless experience. High-value companies are focused on delivering experiences instead of products. With digital transformation, it becomes easy for organizations to offer effortless experiences based on technologies like AI and automation.
Increases agility
A large number of organizations believe that the ability to remain flexible and adapt to change is going to help them survive digital disruption in their respective industries. As products are changing due to customer expectations, revenue streams that were relevant earlier are drying up. With a strong digital transformation strategy, businesses get to anticipate challenges and establish solutions to deal with them and remain viable in the coming years.
Encourages employee excellence
Digital transformation also means creating a corporate culture that makes every employee appreciate the benefits of going digital. Therefore, employees need to undergo digital education to grasp a better understanding of digital technologies. Organize webinars and conferences, and provide your employees with resources to upskill themselves. Remember that even in a digital world, excellent employees will be the greatest asset of any organization.
Want a better understanding of what digital transformation is? Check out this video: https://www.youtube.com/embed/508CR1fd8ws. 
Post Graduate Program in Digital Transformation- Purdue University
If you are looking for the best postgraduate program in digital transformation, Simplilearn has one to offer in collaboration with Purdue University. The digital transformation course will help you become an expert in a comprehensive framework to transform your business. The online bootcamp can provide you with a salary hike and provide you access to over 10,000 jobs in the market.
The digital transformation course focuses on the important aspects of establishing a digital-ready business. You will be able to learn multiple things, from building a digital transformation strategy to leading organizations. You will also learn how to navigate an organization during digital disruption.
Let us dig into the learning path of the digital transformation course.
Orientation
The orientation begins the digital transformation course in collaboration with Purdue University. The orientation gives you insights into the reformative concepts that will help you kickstart your digital transformation journey.
Digital disruption and strategies for Digital Transformation
The module will focus on the impact and elements of disruption. It ensures that you understand how to identify disruption in a particular industry. You will also learn about the patterns of successful digital disruptions. The module will teach how disruptive technologies like artificial intelligence and machine learning can transform the business landscape. You will also learn how to build a digital business model and leverage the opportunities that you have identified.
Design Thinking
This module will help you apply design thinking in product and service innovation. Learners will understand how to identify and pursue innovation opportunities. Moreover, they will learn to establish a framework for developing desirable, feasible, and viable products and services.
Agile Business Transformation
This module helps us understand the difference between a traditional and an agile business model. You will learn how to create a roadmap for agile business transformation. Moreover, you will be able to establish an agile playbook to become an agile leader.
Digital Leadership
You will understand the rules of leadership and learn how to build successful teams. The digital transformation course will help you drive a culture of innovation in your organization. You will be able to identify barriers to successful digital transformation. Additionally, the course will help you offer digital leadership to lead your organization through disruptive change.
Digital Business Model Capstone Project
At the end of the digital transformation course, you can work on a capstone project. The project will determine whether you can successfully implement the concepts learned during the course in the real world.
Electives
Apart from the core module, the digital transformation course comes with six electives. The electives include AWS technical essentials, IoT, artificial intelligence, and more.
Wrapping up
A digital transformation course will help you build a career in multiple industries, including IT, manufacturing, and healthcare. The Purdue University postgraduate digital transformation program will make you noticeable in front of some leading companies all over the globe. With Harvard case studies and multiple skills to acquire, enrolling in the digital transformation program will work in your favor.