7 Tips for Using a Project Management Tool Effectively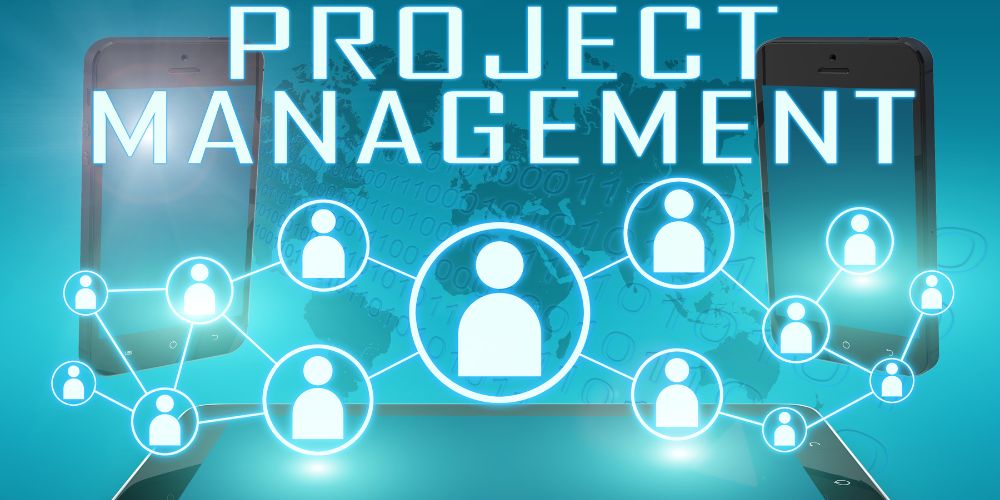 Juggling timelines and to-do lists for multiple projects can feel like a trainwreck waiting to happen. One small oversight and your project could crash and burn. However, project management doesn't have to feel overwhelming. With the help of a project management tool, you can ensure company tasks stay on the rails, making it easier to hit business goals.
Thank you for reading this post, don't forget to subscribe!
Curious about how to make the most of your project management software? Here are seven tips to help you use this tool more effectively.
1. Test Different Platforms Using Free Trials
You likely won't know which software best fits your needs from a sales pitch alone. That's why it's a good idea to test a project management tool before making your final decision. This allows you and your team to ensure the system has everything you need to keep projects running smoothly.  
Most project management tools give customers a 10 to 14-day free trial period. During this time, multiple team members should test out the software. As your team tests mock projects, have them take note of any roadblocks they encounter. This can help determine whether or not this system is the right match for your company.
2. Ensure the System Integrates With Other Company Apps
Projects require a variety of systems to move forward. Chances are your organization uses apps like Slack, Google Docs, and Dropbox. It's important that these apps are easy to integrate into your new project management system. This can help projects run more smoothly and reduce the risk of items getting lost. 
Before choosing your project management system, ask everyone who works on projects what apps they use most. Different teams require different integrations. Don't assume that if apps aren't used by one team no one uses them. Employees in other departments may still find these integrations beneficial.
3. Provide Proper Onboarding
So you've found the perfect project management software that has all the tools your team could need. Now you're ready for onboarding. A good onboarding plan ensures that everyone knows how to use the program properly. This makes it easier to integrate the new software into your team's work life.
Learning a new project management system takes time, so don't expect employees to start using it immediately. Instead, provide ongoing weekly training to give everyone the opportunity to understand the system at their own pace. Take videos of each demonstration for team members to review when questions arise in the future. If employees are struggling to understand the system, contact your sales rep and ask if they could provide a product demo for your company.
4. Share Important Files
Smooth collaboration is key to project success. But when everyone on your team doesn't have access to essential files, tasks can slip through the cracks. With the help of your project management software, your team can easily upload files to one location. This makes them easily accessible to everyone and prevents them from getting lost.
Furthermore, project management platforms provide an added layer of security for documents that you don't want public. When a file is uploaded into the system, you can control who can access it. This helps keep critical company information private.
5. Manage Project Budgets
If you want to protect your company's financial resources, it's critical that managers keep projects under or at budget. However, only 43% of organizations report staying within project budgets most of the time. This takes money away from other company goals, like new technology or employee raises. 
Many project management programs include budget forecasting. Using this tool can help you keep a pulse on project spend, making it easier to stay within budget. Some programs will send you an alert if your project starts to drift outside cost projections. This can help you keep your project's financial resources top of mind.
6. Avoid Bottlenecks With Mapping
There's nothing worse than missing a project deadline. But if your team workflow is full of bottlenecks, it's going to take longer than anticipated to complete tasks. This can prevent you from hitting project milestones in a timely manner.
Since project management systems map out internal processes, managers can use this tool to identify roadblocks. Once you've identified the cause of the setback, you can make adjustments to address the problem. This may mean hiring more staff, reducing duplicate efforts, or scheduling meetings with clients to receive feedback quickly.
7. Get Visuals on a Project's Status
Company leadership will want to know the status of a project through its progression. The easiest way to collect and portray this information is through project reporting. However, gathering the necessary data to accurately portray a project's status is challenging and time-consuming.
To save you time and energy, your project management software gathers this data for you. Using this information, it creates easy-to-read reports, providing clear insights on your project's progress. That way you're never left shrugging your shoulders when your boss asks about the status of a project. Project management doesn't have to feel like a disaster in the making. You can streamline tasks by choosing the right project management system and making the most of the platform's tools. Doing this can help you meet and exceed business goals.